What you need to know no matter where you work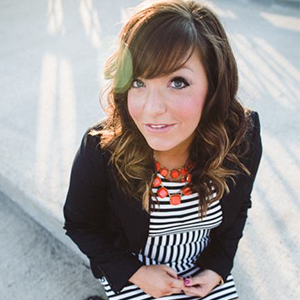 In today's world, how well you work with others is often the key to success in your career. Whether you're managing employees or working as part of a team, understanding how people think can help you solve problems, ease conflict and do your best work.
That's why Trevecca's Bachelor of Arts in psychology program is so important. From individuals and relationships to environment and development, this degree will equip students to develop the foundational knowledge to succeed in a variety of fields including human resources, management and more. To find out how, we talked with two Trevecca alumni.
Michael Newland (MBA '15)
Talent Acquisition Partner
LifeWay Christian Resources
How would you describe your job responsibilities?
My current role is to partner with managers and directors at LifeWay to create and execute recruiting strategies for open corporate positions, create talent pipelines to the organization, and grow LifeWay's employer brand. I also manage the recruiting and hiring aspects for LifeWay's summer intern program, grow our university partnerships, and oversee hiring systems & processes for our summer camps and more.
What are some skills you think someone working in the HR field might need to have?
There are a variety of HR areas, each with specific skill sets needed, but I believe everyone needs to have and hone skills in the areas of analytics, human behavior, and influential leadership—even when you don't have direct authority.
How would understanding more about human behavior and thinking help someone in the HR field?
In my role, I conduct a lot of interviews … It's important to be able to ask questions that get to core competencies and determine whether or not an individual can perform certain job duties. There is great value in being able to execute job searches and interviews quickly and fill positions with high quality employees the first time, as mistakes in this area can cause great expense to an organization. Also, understanding human behavior as an HR professional can result in better serving current employees, decreasing turnover rates and improving employee morale and engagement. Finally, HR professionals need to understand how to form key partnerships with business leaders within the organization, which requires a strong understanding of human behavior and emotional intelligence.
Mallory Darcy ('09)
Project Manager
Ramsey Solutions
How would you describe your job responsibilities?
I am a project manager for Ramsey Personalities, so Dave Ramsey and our team of other speakers … I manage the products that have their brands associated with them. I manage a couple of teams consisting of writers, copy editors, designers, digital developers and marketers. These teams produce physical and digital assets, such as "The Rachel Cruze Show" that's on YouTube or Chris Hogan's "Retire Inspired" podcast. I also work closely with our publishing department if we're publishing books with a personality. I work with a wide gamut of people, making sure we're hitting our deadlines, staying on budget, hitting all of our milestone dates and holding them accountable to the goals of the project.
How might a deeper understanding of human behavior and actions help someone working in a team environment?
In a different life, I was a teacher. I taught fifth and sixth grade. After I stepped out of education, I went to work at a marketing agency, then I came to work with Dave. I remember thinking, "Well, I used to manage preteens. It will be really different to manage adults." But the thing is, managing kids and managing adults is not that different! It's all about getting to know the people you work with. My teams move at such a fast pace, and we have to move fast and hard. Before this can take place, I must first know how this person receives information, what their preferred communication style is, their own strengths and opportunities for improvement … This all helps us build trust. With trust you have relationship, and with relationship, you can work better together.
What's one of the most important things you've learned about managing the different personalities on a team?
To get more work accomplished, it all goes back to relationship. To have relationship, you have to have trust, and you have to be able to communicate well. This is huge for team members in different kinds of roles—from an executive vice president to a junior level designer. When we don't have that team camaraderie or trust, it's evident. We don't get as much done, and everything is just hard. Things become monumental that should be easy tasks. Teams that do have solid trust and communication are not just more fun to work with, but they are also able to produce an incredible amount of work because the foundation has been set.
---
Take the next step
Whatever your career path, a better understanding of those you work with or lead will help you to succeed. Trevecca's Bachelor of Arts in psychology program will help you develop a professional understanding of human behavior and Christian ethics in the workplace. The next start date is September 18!