Freshmen 15: Adjusting to College Life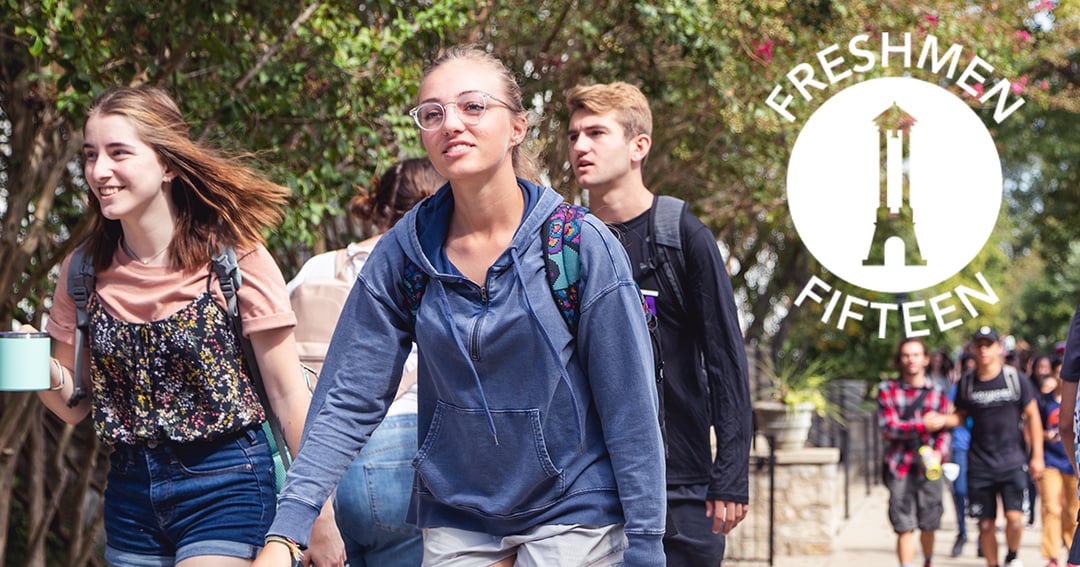 Today's post is part of Freshmen 15, a year-long blog series that will explore 15 topics traditional undergraduate students often face during their first year of college. Trevecca students, faculty and staff members will weigh in over the course of the academic year as we examine loneliness, living with roommates, time management and more.
Just a little over a month ago, freshmen were moving into their residence halls and heading to class for the first time. Now with the semester in full swing and midterms on the way, life is busy—but it doesn't mean new students aren't still adjusting to life at college.
In fact, it's normal.
"Be kind to yourself. The transition to college is one of the most significant life changes for your developmental stage," said Megan McGhee, Trevecca's director of new student programs. "Everyone takes to this change differently. As such, there is no right or best way to live into this new phase of life. The good news is I truly believe that any student can succeed in making this transition with the relationships and resources available to our freshmen at Trevecca."
Daniel Magee, a Trevecca senior who has served as a peer mentor for the past three years, agrees. The adjustment from high school to college student can be difficult, he says, because college students at all levels—not just freshmen—are still learning to manage increased responsibilities and new levels of personal freedom while also developing time management skills.
"In college, a lot more is dependent on what you choose—choosing what you want to do, how you want to spend your time," Magee said. "You have to say no to some things so that you can fully invest in other things. College involves making a lot of choices and decisions for yourself."
Selecting a major often causes stress for freshmen, Magee cautions. "Choosing a major, you're really committing to one direction for your life," he said. "So, we see a lot of undecided majors, a lot of switching between majors."
It's OK to take some time to really get to know yourself and explore different directions your career or calling could take. Magee suggests that freshmen really invest in their LINK groups and the Life, Calling and Purpose class the groups take together throughout their first year at Trevecca.
"Invest in the class, it can make a difference in your life," Magee said. "It did in mine. A lot of freshmen miss the opportunity to learn about themselves. For me, as a freshman, that class made a really big difference, and God used that class to call me to ministry."
McGhee agrees.
"Part of what I love about LINK groups is that they are made up of people who are going through the same developmental transition that you are. And your group is being led by mentors and peer mentors who have already walked through this journey themselves," McGhee said. "You are surrounded by people who are there to support you; if you are struggling, all you have to do is ask for help. Our hope for your experience in your LINK groups is that you see that you are not alone."
Magee often encourages the students he mentors to continue to challenge themselves, even as the semester gets busier. It's important to get involved in clubs or ministries that interest you and go to campus events. Getting to know upperclassmen can also help freshmen adjust to campus life and find their place in the community, he says.
"If you're having trouble connecting with campus, get to know upperclassmen," Magee said. "They can help connect you to places and people on campus where you can thrive and use your gifts."
Magee encourages the students he mentors to take advantage of the resources offered on campus, such as the Trevecca Counseling Center as well as the services offered by the Center for Student Development, such as Academic Services and the Testing Center.
Most of all, Magee and McGhee say, make the most of your college experience.
"It's important to push yourself," Magee said. "Do things that challenge you so you can grow."