Struggling with fear, doubt and uncertainty? We're here to help.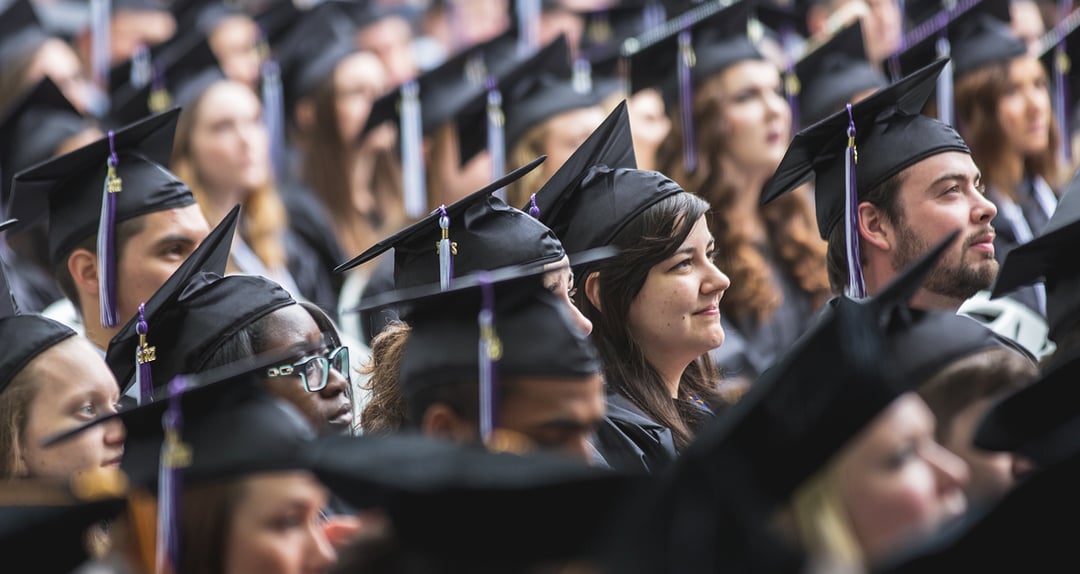 As we all grapple with the effects of COVID-19 on our world, it's easy to let worry and fear creep in. What if I lose my job? What if I—or my spouse, my child or my parent—get(s) sick? What if my job responsibilities become so overwhelming that I don't have time for my family, my faith or anything else I was planning to do, like going back to school?
In times of uncertainty, it's normal to struggle with fear, doubt and worry. With the threat of COVID-19 hanging overhead, it may be difficult to think about the future or next steps. But now's the time to invest in what's next for you, and you can trust Trevecca to help you along the way. Here are a few tips to help you navigate this season of uncertainty.
Focus on what's certain in the midst of uncertainty. There's so much that's unknown right now, and it's easy to let that uncertainty have free reign in our lives. But in the middle of uncertainty, it's best to focus on what's certain: the unchanging, flawless character of God. He never leaves us; He never changes; His grace is sufficient. Want to read more? Check out this post by Trevecca Chaplain Erik Gernand.
We care about you. At Trevecca, we know this is a difficult time. We understand the fears and concerns you're facing. Community is at the center of everything we do at Trevecca, so follow us on social media and stay tuned for ways to connect with others. If you're considering a master's or doctoral degree or finishing your bachelor's degree, don't let uncertainty stop you from pursuing your goal. If you can't complete a course because of COVID-19-related reasons—you or your spouse lose your jobs; you, your spouse or your child gets sick; or you're faced with a sudden, unexpected increase in work hours—we'll refund the cost of the course, thanks to our COVID Commitment. We'll keep in touch throughout the crisis, and when you're ready, we'll have a spot for you. Your dream of finishing this degree is our dream, too. We're committed to helping you achieve it!
Seek out your supporters. With many people staying home to help slow the spread of the virus, many of us may feel disconnected from the normal rhythms of our lives. That includes our families, coworkers, best friends, church families and the people who encourage and support us most. Now's the time to find ways to invest in those relationships. Use technology to create virtual get-togethers. Call family members. Reach out to those who may feel isolated and ease the burden of separation for both of you! And if you've applied to Trevecca or are ready to start a program, know that we're still at work to help you make your educational goals a reality. Need advice, encouragement or support about your degree program? Never hesitate to reach out to your admissions counselor or advisor! We're here to help.
Focus on what you can control. COVID-19 is a worldwide pandemic, and it's easy to read the statistics or news reports and feel trapped under the weight of it all. Concentrate on what you can do. Love and support your family and friends. Find ways to help a neighbor or encourage health care professionals. Think about your long-term goals and the steps you can take now to make them a reality. If those goals include earning a degree, reach out to Trevecca and let us help you find the program that fits your professional and personal dreams.
COVID-19 has brought uncertainty and upheaval to all our lives—some more than others. But in this crisis, know that you're not alone. At Trevecca, we care about you, and we're praying for you. More than that, we're rooting for you!