One of the downsides to teaching students in a remote location is the inevitable clutter that comes to your email inbox. Since all of the correspondence once conducted in-person is now virtual, the emails have a tendency to pile up.
Lost in that mountain will be important requests and confirmations for individual meetings with parents and students. You have likely spent precious minutes swapping emails trying to find the exact 15-minute slot that worked with all calendars involved. And if you've done that for dozens of students, you burned countless hours that could have been spent planning lessons—or sleeping.
A scheduling tool like Doodle will be your best friend for setting meetings and appointments—whether you return to in-person teaching or remain virtual. You simply send out your "survey" link, and students sign up for available time slots. Doodle will let you know when they have selected a time.


How Doodle Works
Steps for creating a Doodle sign-up sheet:
Go to www.doodle.com.
Create an account if you do not already have one.
Click on "+Create."
From the drop-down menu, choose "Survey."
Fill in the title (the location and note are not necessary).
Under step 2 (What are the options?) choose WEEK.
This will appear: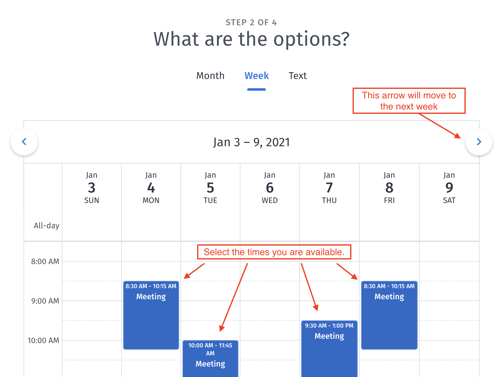 Under step 3, choose the options you desire.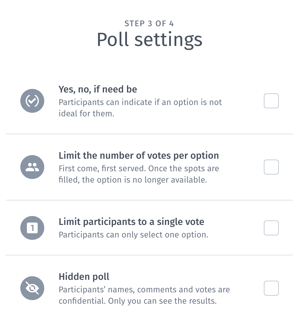 Under step 4, you may either enter the student's email addresses or get the link and send it through your regular email.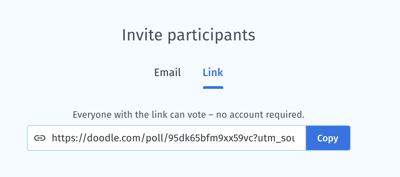 Doodle will send you an email when someone registers so you can add it to your calendar.
---
Time is precious, so any tool that can help us not waste it is a winner! Once Doodle becomes a part of your routine, you'll probably wonder how you ever lived without it.
At Trevecca, we want to help you be a better teacher—whether that's by passing along helpful time-saving tips, sharing how-to videos or creating educational opportunities for you to grow professionally.
In January 2021, our new graduate programs begin, and we invite you to join us by making an investment in your career. If you're ready to earn a graduate degree or add a licensure, we'll walk with you every step of the way from admission to graduation.
Click below to be connected now to an enrollment counselor who will help you get started on your journey.