Trevecca Alumni: Let's Stay in Touch!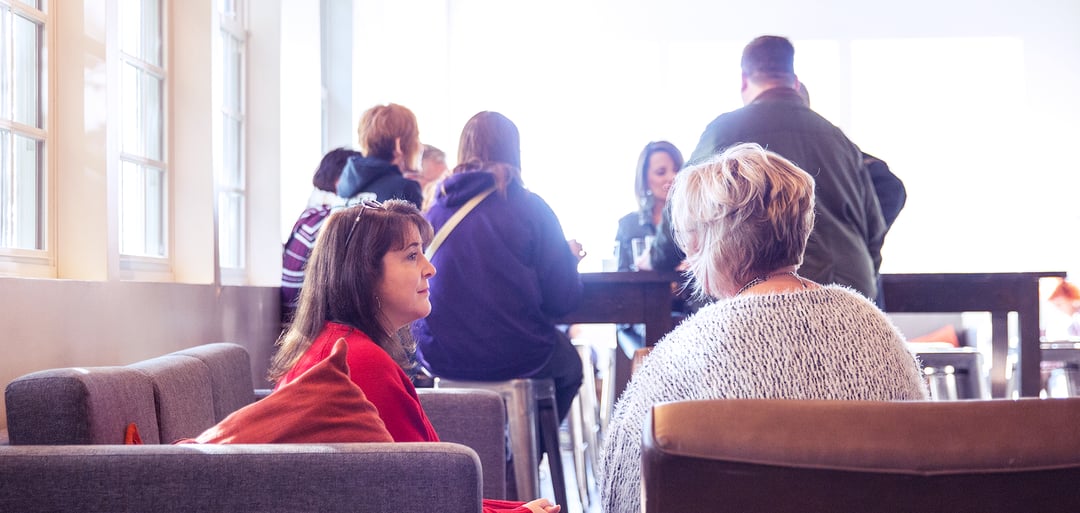 We all say it at one time or another. We've been in a moment with an old friend with whom we enjoy fellowship but have, for whatever reasons, been disconnected for a period of time. Or maybe there's been a break in the relationship due to various circumstances but when we finally do reconnect, we remember why the relationship mattered to us—and still does.
It's been easy for me to stay in touch with Trevecca. I've worked here for more than 30 years now. However, I recognize that many of our alumni often struggle to get back to campus due to distance and busy schedules. Others have chosen to move on. Whatever the case, I encourage you to consider re-engaging with your alma mater on a more regular basis.
I think it's important to remember where we came from and the people who helped shape us. A college campus provides many such experiences whether in the form of brilliant, personable professors, classmates and roommates, coaches and teammates, or the unsung members of the campus staff. Trevecca does not offer a foolproof platform for these types of relationships, but it does strive to provide the opportunity for them to develop.
So, if you went to Trevecca, you likely could list dozens of people who made a positive difference in your life. To be sure, there are likely others who caused you some discomfort. Both extremes are actually preparation for the way life goes after college.
Although it is a huge part of my job to help keep our alumni and friends connected to Trevecca, it's also a real passion of mine. I believe in the power of healthy, strong and enduring relationships, and Trevecca has been the progenitor of countless such connections for me and my family.
I met my wife here, all three of our sons went here, and two of our daughters-in-law went here. My brother followed me to Trevecca and met his wife here, one of his two daughters went here, and that daughter's best friend and roommate ended up serving as a gestational carrier for one of our grandsons. And that's just our little family.
When I think about the many friends I made as a student (1978-82), I can still count on them to share the highs and lows of life with me. The hundreds of friends I've made as an employee here across the years are a priceless gift to me.
I do not presume to tell you that Trevecca should mean as much to you as it does to me. We each have our own stories to tell and lives to lead. However, I suspect that many of the people whom you hold most dear may have become your acquaintance because you chose Trevecca. Staying connected with the place that brought you together perhaps matters more than you think it does. Staying in touch with the place that brought you together allows you to place – at least in your heart—stones of remembrance that help keep us grounded in times of storm and struggle.
So, let's stay in touch!
Here are a few easy ways to do so:
Join us on social media.

Join Trevecca's official

Alumni and Friends Facebook group

or follow the University on your favorite social channel.

Get involved.

Take part in the Alumni Association, join the Trevecca Association of Business Professionals, become a guest lecturer or more! Check out

this resource

for more information.

Give.

Giving to the University makes a tangible difference in the lives of students. Whether you're supporting a scholarship, athletics or the University in general, your gift is a way to invest in the lives of students and the greater Trevecca story. Find more information

here

.

Pray.

Praying for your university, Trevecca leadership, students and staff is a wonderful way to support your alma mater. We covet your prayers! As a Christian university, we understand the power of prayer and invite all alumni to join us in seeking God's wisdom and guidance.