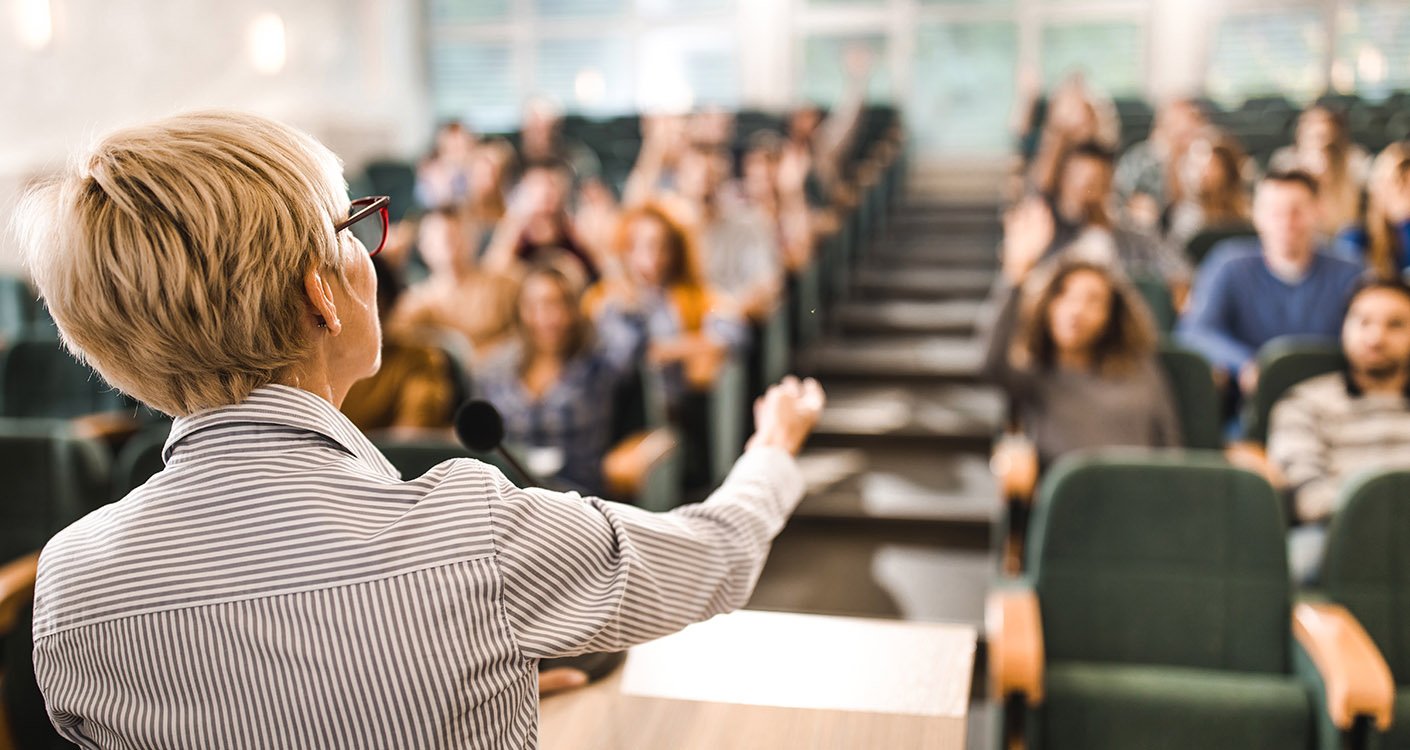 While it may feel like the world has changed a lot in the past few months, some things haven't. Even as the world and the American economy grapples with the fallout of the COVID-19 crisis, it's clear that a college degree still matters.
Here's why:
College graduates are less likely to lose their jobs.

Research from the Bureau of Labor Statistics has long shown that those who've achieved higher levels of education earn more and are less likely to be unemployed than those with a high school diploma or less. According to Forbes.com, that truth has become even more clear during the COVID-19 pandemic. After surveying 17,000 people, researchers found that college graduates in the United States and United Kingdom were eight percentage points less likely to lose their job due to the fallout from COVID-19 than workers without a college degree.

In addition, a recent Strada Education Network survey shows that of those who have lost jobs during the pandemic, people with graduate and professional degrees are more likely to have started a new job in the past month than those with bachelor's degrees, some college education or a high school diploma or less. The trend, it seems, is that while any kind of higher education gives people a boost when it comes to employment, those with graduate degrees are getting an even bigger boost during the COVID-19 crisis.

Work from home is the new normal—and college degrees help make that option possible.

Social distancing made working remotely the norm for many American employees, but it's a trend that's likely to stick around long into the future. College graduates are more likely than those without a degree to work in fields that allow them to perform their jobs at home—or at least somewhere other than the traditional setting. During the COVID-19 crisis, American professionals working in careers in everything from business to education found themselves working remotely.

With programs ranging from business to instructional design (creating online classes) and education to healthcare, Trevecca can help you prepare for a future that includes working from home. Our online degree programs will even help you develop the discipline and skills you'll need to succeed when working remotely.

College graduates will garner more of the benefits when the economy recovers.

Evidence collected after the Great Recession of 2008 shows that those who had a college degree did the best when the economy recovered. According to Bureau of Labor Statistics data, all net new jobs created after the recession went to college graduates. In the five-year period between 2008 and 2013, the number of high school graduates with jobs fell by more than 2.8 million. But the number of college-educated Americans with jobs increased more than 4.3 million during the same time frame. As the economy begins to improve, a college degree is an important tool in your plan to secure the future you desire.
Now's the time to plan ahead.
Whether you're ready to finish a bachelor's degree or start a graduate program, now's the time to take steps toward a brighter future. A college degree can help increase your income level and guard against job loss, even in the middle of a global pandemic. At Trevecca, we offer more than 20 fully online programs ranging from associate to doctoral—all designed to help you take the next step in your career. In the past two decades, Trevecca has led the way in launching fully online programs that have made it possible for students to reach their educational, professional and personal goals without ever stepping foot in a classroom.
We can help you, too!
Contact us today to speak with an enrollment counselor. We're happy to talk with you about your options and how a Trevecca degree fits into your future.