Next steps after making your college decision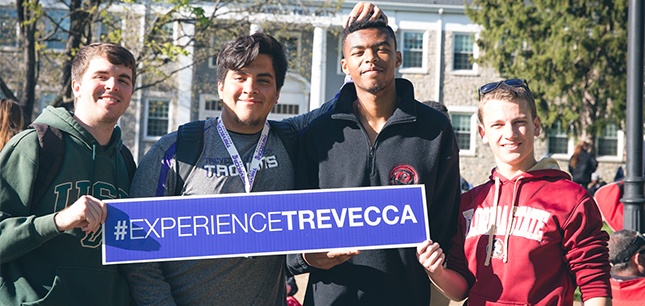 After all the applications, essays, and careful consideration, you've been accepted to several universities and made the big decision about where to go to college. So what do you do now?
1. Take the steps outlined in your acceptance letter.
Remember that letter you got informing you that you'd been accepted to the college of your choice? Read it carefully because it's likely the admissions officials clearly outlined exactly what you need to do to accept the offer. It's also likely that one of those steps is paying your deposit. At Trevecca, you can easily pay your deposit online, on campus at the Office of Admissions, or by mail. Find out more here. It's to your advantage to make your decision before May 1 because you'll get priority in residence hall selections among other things.
2. Accept your financial aid package.
Many times, this is separate from accepting an admission offer. Re-read your financial aid offer carefully and follow the directions outlined in the letter to accept it. If you have questions, don't hesitate to contact the Office of Financial Aid at newstudentfinaid@trevecca.edu.
3. Let the schools you won't be attending down easy.
If a college has taken the time to send you an acceptance letter and work out a financial aid package, you need to let them know that you'll be attending classes elsewhere. Your acceptance letter may also include information about how to decline an offer of admission. You can also send an email or letter to the Office of Admissions.
4. Pay attention to deadlines.
You've made the big decision about where to go to college. Now, you're about to be faced with a million smaller but equally important decisions and deadlines, like residence hall assignments, meal plans, parking permits, summer orientation, making sure your final transcript gets mailed and more. Some of this may involve sending in more information or making some payments, so pay attention to the deadlines and get everything in on time. It may even help to plot it out on a calendar, on paper or on your phone.
5. Speak up.
Making your college choice is a big deal, and it's likely you have friends, family members, teachers and others who have supported you all along the way. Say thank you. It's also time to start connecting your new classmates. Follow your university's social media feeds and join any groups for incoming students. (Trevecca's has a Facebook group for the Class of 2023.) Do some research on school clubs and groups you might be interested in joining. And if you're going to be living in the residence hall and don't know your roommate all that well, reach out now so you know a little more before Move-In Day (which is August 23 at Trevecca).
---
Choosing Trevecca?
We're so excited to welcome you. To secure your spot, click below to submit your enrollment deposit online.