Spring or Summer 2020 Graduate? Steps you need to take now!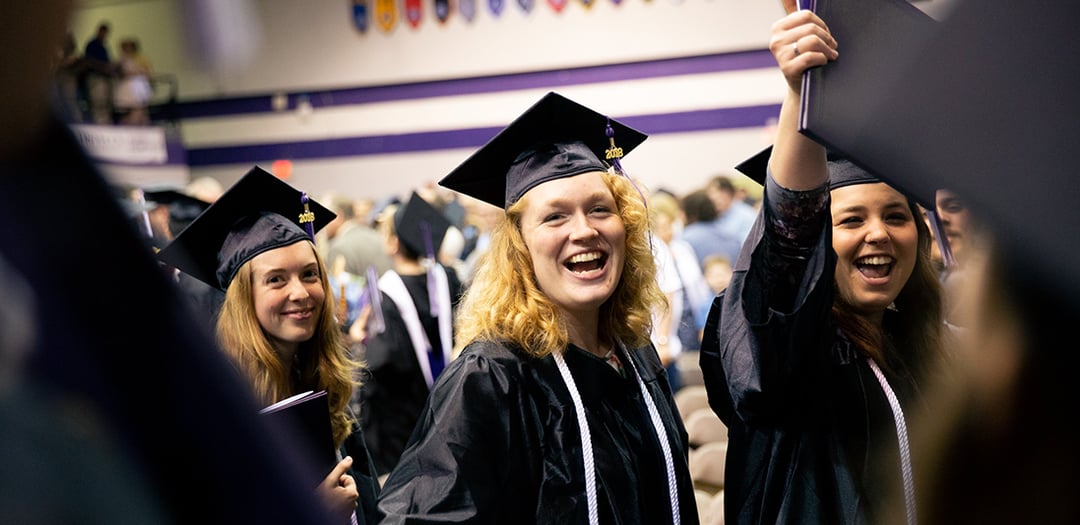 We're more than halfway through the first month of 2020 and for many Trevecca students, your thoughts have already turned to Commencement. If you're nearing the end of your program and think you may be eligible to graduate, here are a few things you need to know (and do)!
Talk to your advisor.

Whether you're a graduate student, an adult learner or a traditional undergraduate, it's important to check in with your advisor and make sure you've completed (or are on track to complete) all the requirements necessary to graduate. You can also check your progress on

TNU4U. Log in, select "Academic Planning" in the WebAdvisor for Students section, then click on "Student Planning." In this menu, you should be able to view your progress through your degree program and make sure you are eligible to graduate.
Fill out the applicable forms.

Once you've confirmed you're eligible to graduate in the spring or summer of 2020, you must fill out the Intent to Graduate form. It's available at TNU4U, and you've probably received an email with instructions about how to fill it out. If not, be sure to check with your advisor. The deadline has already passed (Dec. 31), so act quickly!
Note changes to Trevecca's Commencement plans.

Commencement 2020 will look a little different from previous years,

officials recently announced. Out of a desire to better celebrate graduates and their achievements and live out the University's core value of Christian community, Trevecca officials have created degree-specific Commencement ceremonies that will take place from April 24-May 2. To learn more, visit

Trevecca.edu/Commencement.
Focus.

Graduation is a big deal, and you're almost there. Don't lose your focus in the final months and weeks. Take stock of what you need to accomplish, pay attention to deadlines and set goals. Before long, your classwork will be behind you and you'll have a diploma. Make these last moments count and finish well.
Take a deep breath.

Yes, you need to focus and finish well, but you also need to celebrate this milestone. Consider how far you've come and the hard work it took to reach this point. Thank God for the ways He has guided and helped you throughout the process. Most of all, pause for a moment and just enjoy your accomplishment. You've earned it!