Make the Most of the Weekend in Nashville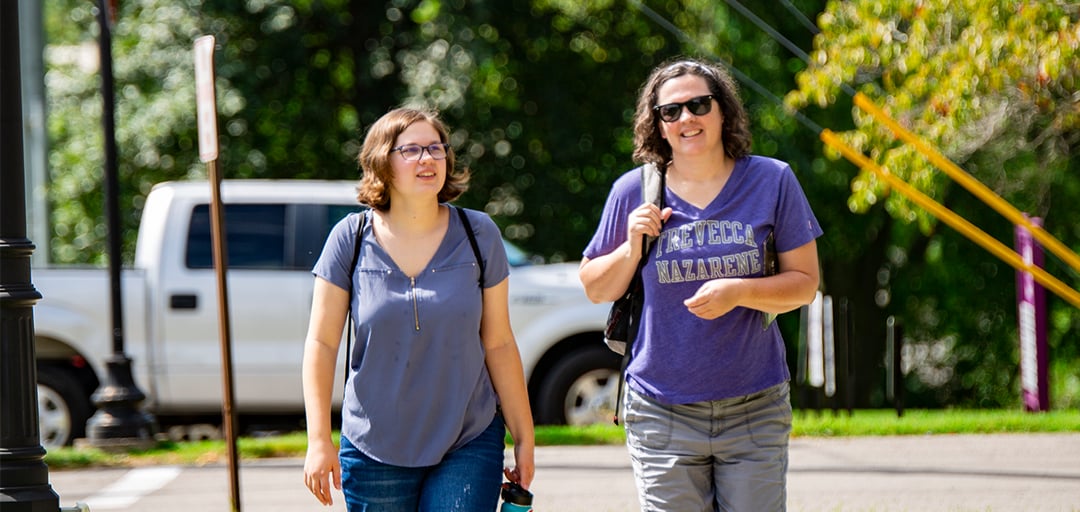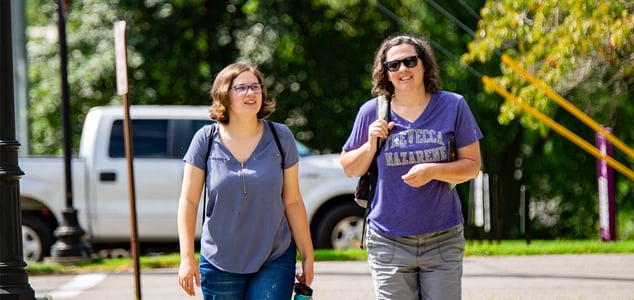 After a long couple day of unpacking, rearranging and taking trips to Target for supplies you didn't realize you needed, you've got your Trevecca student settled in to his or her new room.
As a first-time college parent, you planned to spend the weekend in Nashville. But your student has already started to adjust to college life and has made a few plans—without you. So, you've got a little unexpected time on your hands this weekend.
Don't worry! You're in Nashville, recently named one of the Top 15 Cities in the U.S. by Travel + Leisure's World's Best Awards. We've got a few suggestions.
1. Explore the city.
Nashville is going to be your student's home for the next few years. Get to know the city a little. Walk across the pedestrian bridge in downtown Nashville, grab some ice cream at Mike's Ice Cream on Second Avenue and take a tour of the Ryman, the Mother Church of Country Music and one of the best venues in town. Just ask Rolling Stone.
2. Take a stroll through campus.
Getting a feel for the city where your child will be living is great, but so is getting a feel for campus. Walk around the grounds and stop into the buildings. Trace the path your student will take from residence hall to class to cafeteria and pray for him or her. Stop in to the Center for Student Development and meet some of the faculty and staff members who will be helping to guide and shape your student over the next few years.
3. Get a taste for Nashville.
So, you'd originally planned to hang out with your child, soaking in these last few hours before you leave. But he or she has already made a few friends or has something planned with his or her LINK group or is involved in other new student activities. Nashville is famous for hot chicken and more! Check out Hattie B's Hot Chicken on 8th Avenue, just a few minutes from Trevecca, or stop by a campus favorite, Baja Burrito, for made-to-order California style burritos, salads and more. Craving something southern? Try Biscuit Love for biscuits and gravy or the world-famous Loveless Café for a traditional meat-and-three, a term coined in Nashville to describe down-home cooking and lots of southern vegetable sides. And, yes, we call mac and cheese a vegetable. You've also got your choice of BBQ in Nashville from Jack's on Broadway to Martin's, Edley's and more.
4. Worship with us.
Each year, the Trevecca community kicks off the academic year with All School Praise and Worship. The student-led service will be held at Trevecca Community Church at 8 p.m. on Sunday, Aug. 25. Parents are welcome to attend if you're staying through the entire weekend. If you're just staying through Sunday morning, there are plenty of churches to visit in the city, including Trevecca Community Church and Nashville First Church of the Nazarene.
5. Grab a cup of coffee and take a deep breath.
Dropping off your student at college for the first time can be stressful and emotional—not to mention exhausting. Make some time to decompress in one of Nashville's many amazing coffee shops. Check out Nineteen|01 right here on Trevecca's campus or venture into to Nashville. Caliber Coffee in Donelson was started by a Trevecca grad, and Sam and Zoe's is located close to campus. Other Nashville favorites? Crema, the Frothy Monkey and Fido.