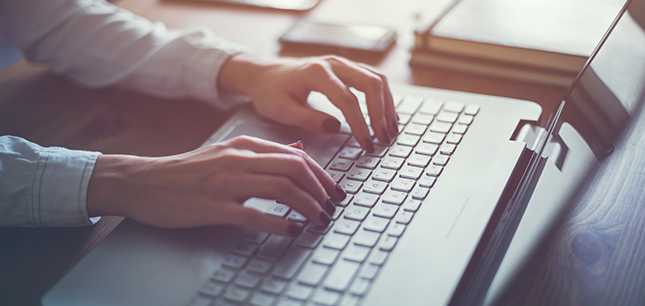 The Free Application for Federal Student Aid (better known as the FAFSA) has gotten a bad reputation as a tedious form that takes up too much time with very little pay-off, especially for non-traditional and graduate students.
With that in mind—and in light of some exciting changes coming to the FAFSA for the 2017-2018 academic year—we thought we'd set a few FAFSA misconceptions straight with a little help from Marcus Lackey, director of financial aid and operations for Trevecca's School of Graduate and Continuing Studies.
Misconception 1: It's not available until January, and my tax info isn't ready until April.
In the past, the FAFSA wasn't available until January and used tax information from the previous year. Yeah, the tax info you'd know for certain when you file your taxes in April. Now, the FAFSA will be available October 1. You can fill out your application for federal aid for the 2017-2018 academic year starting then. "You can use tax information from your 2015 return, rather than having to guess, then go back and update later," said Lackey. In the future, you'll always get to use the prior year's tax information to fill out the FAFSA. So no more guessing! Being able to use the IRS Data Retrieval Tool (DRT) will also make transferring the information from your tax return to the FAFSA much easier. (More about that later—in Misconception 5.)
Misconception 2: I'm probably not eligible, so why waste my time?
As non-traditional undergrad and graduate students, it's very likely that you're already working full-time. You may assume that your income level could exclude you from getting any federal financial aid, but you're probably wrong. "Most people should be eligible for student loans from the federal government," Lackey said. Even if you're avoiding student loans, Lackey says that many private scholarships and grants use the FAFSA to help determine recipients. In addition, you won't be eligible for Tennessee state financial aid without filing a FAFSA.
Misconception 3: The FAFSA is only for traditional undergraduates. I'm too old.
The FAFSA is for students of ALL degree levels. So whether you're finishing a bachelor's degree or want to get a master's degree, fill out the FAFSA. It's a free application and will help you get a better idea of the federal aid options available to you.
Misconception 4: I'm not interested in loans and that's all the FAFSA is going to offer me. What's the point?
While most graduate students are not eligible for grants, Pell Grants are available to students who have not yet earned a bachelor's degree. That's you, non-traditional undergrad students! The FAFSA is also used to determine other financial aid options, like state grants and scholarships. Plus, while you may be eligible for student loans, it's up to you whether you accept them or not. But if you do choose a loan, know that you will have to pay it back after you graduate. For potential eligibility for some grants, be sure to fill out the FAFSA as soon as it is available on Oct. 1.
Misconception 5: The FAFSA takes too long. I'm busy!
The FAFSA has a reputation for being tedious, but maybe not for much longer! You can fill the form out online and completing the application shouldn't take long at all, especially if you use the IRS Data Retrieval Tool (DRT). The DRT will transfer all the information from your tax return into the form. Because you'll be using information from tax returns that have already been filed (thanks to the FAFSA's earlier availability), meaning there will be fewer mistakes. "The DRT will allow people to get all the information accurate the first time, which will minimize the need to do verification," Lackey said.

The FAFSA is a free application that simply helps you know what financial aid options are available to you. The FAFSA also helps to determine your eligibility for the Tennessee HOPE Scholarship and Tennessee Student Assistant Award (TSAA) program. To fill out the FAFSA for the 2017-2018 academic year, visit FAFSA.ed.gov. Include Trevecca's school code (003526) so your information will be sent to our financial aid office.