Meet the Trevecca Class of 2020: Bishop Rhodes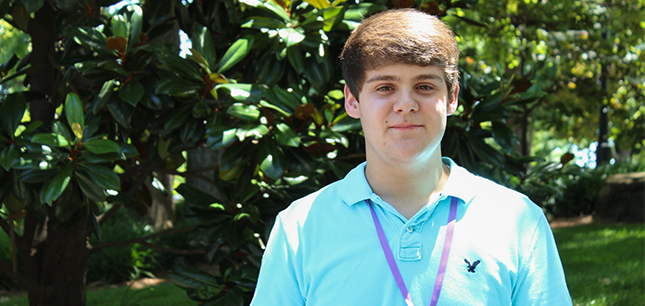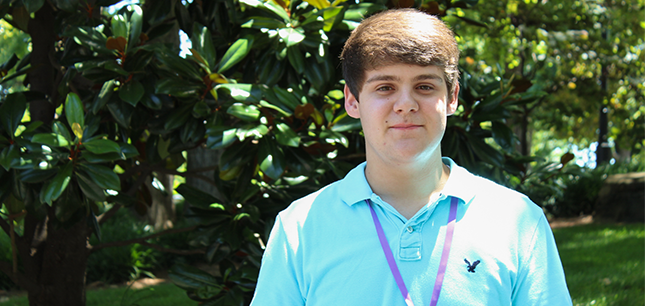 As a freshman well into the second week of classes, Bishop Rhodes is already impressed with his college experience. A native of Columbia, Tenn., Rhodes first visited campus last November after hearing about it from a couple of friends.

"When I started applying for schools in the fall of last year, I was looking for schools that offered a couple of things," Rhodes said. "First of all, I wanted to attend a university that had Christ at the center of everything. I also wanted a school that would challenge me academically to help me reach my full potential."

After touring campus and meeting with professors, Bishop says that he realized that Trevecca met and exceeded both of those criteria. He ultimately chose to come to Trevecca because he loved the science professors and the fact that the school is unapologetically Christian.

"After visiting again on McClurkan Day and talking to a few people about financial aid, attending Trevecca became more of a reality," said Rhodes.

Bishop says his experience at orientation was memorable, as he got the chance to become acclimated to the campus and introduced to the freshman class and SGA. With Welcome Week already behind us, like most students, Bishop is already immersed in schoolwork.

"Trevecca does a nice job of transitioning from group hangouts and campus-wide events to larger amounts of homework and increasing workloads," Rhodes says. "But so far my classes are going well and the professors are very helpful and engaging. I've already talked to a few of my professors outside the classroom at lunch and during campus-wide events."

As far as goals for the school year, Rhodes looks forward to getting to know more people and hopes to be challenged in his classes. The biology major is interested in pursuing a career in medicine and continuing his education in a PA program or medical school.