Freshmen 15: Getting to Know Your Professors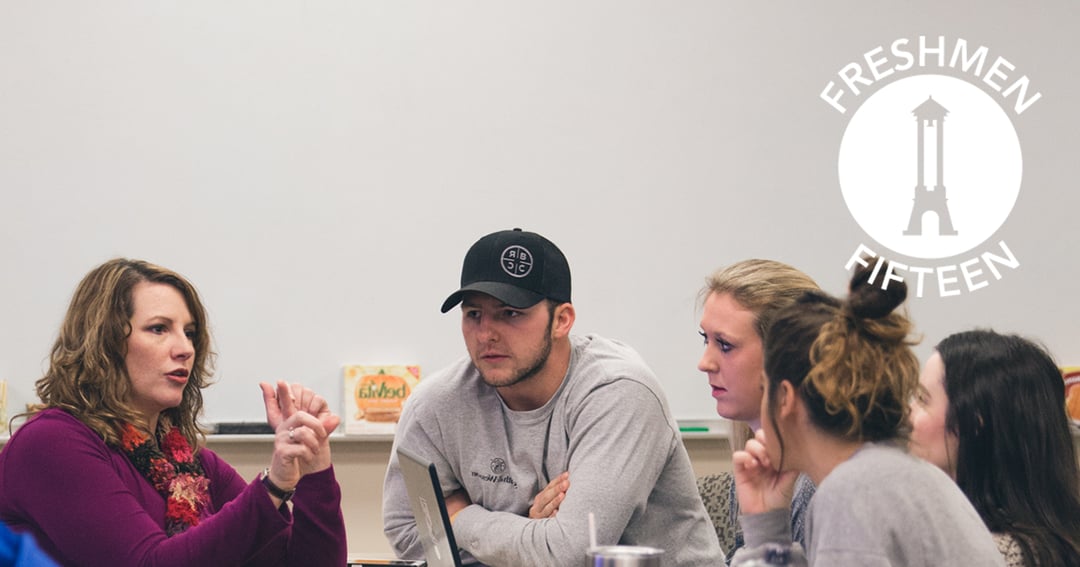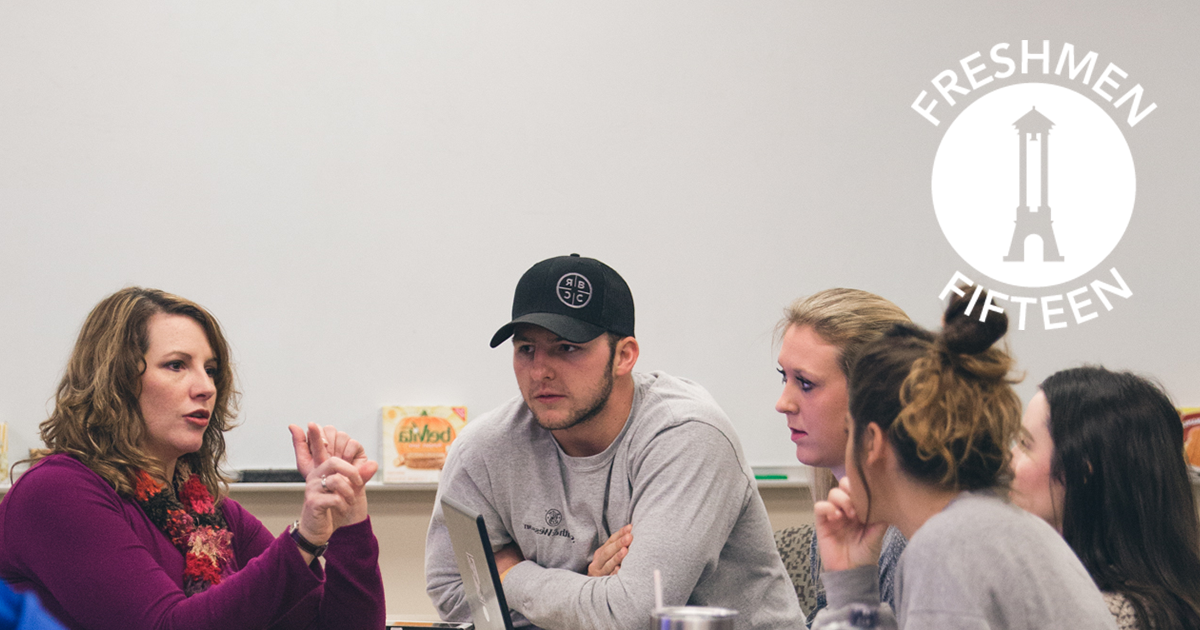 Today's post is part of Freshmen 15, a year-long blog series that will explore 15 topics traditional undergraduate students often face during their first year of college. Trevecca students, faculty and staff members will weigh in over the course of the academic year as we examine loneliness, living with roommates and more.
One of the biggest challenges for college freshman is learning how to approach a professor. Sure, you've gotten to know other teachers in high school or other mentor figures—but what are the keys to establishing a healthy relationship with a professor? To answer these questions, we asked some Trevecca Nazarene University community members for their best advice.
The truth is, the relationship you have with college professors are different than high school teachers, says Dr. Eric Wilson.
"The perception of the all-powerful authority figure [of high school teachers] kind of diminishes a little bit at the collegiate level," said Wilson, the chair of Trevecca's Department of Music and an associate professor. "This is that stepping-stone to helping students make that transition from being an adolescent to an adult. So, we give them more freedom and … the ability to make choices." It's up to you to make wise decisions now that you are no longer under your parents' care.
Professors desire to help students grow academically and personally, Wilson says, and students should feel encouraged to reach out to faculty members and get to know them. It's something Devon Babcock, Trevecca senior, appreciates about college life.
"In general, in college, it's been a lot easier to reach out and … stay in contact with professors than it was in high school," Babcock said, "especially with just shooting them an email and getting a response."
Babcock recommends getting to know your professors and understanding their expectations inside and outside of the classroom. "There are some professors you can goof off and joke around with all the time like you might not have been able to in high school, but some of them will be stricter and demand more respect," he said. "You definitely don't want to upset a professor if you don't know how they respond to situations."
In addition, getting to know professors can also help when you're struggling in a class or don't understand a concept or assignment. It's easier to ask for help from someone you already have a relationship with. Wilson encourages his students to ask questions and reach out to him when they're confused about something or need a little direction.
"Ask the question," Wilson said. "I don't mind going back and rehashing stuff. If you struggle, if you want help or need help, I think it behooves us to make help available. Even if we're not available with our own particular time, [we'll try] to help that student connect either with departmental tutors or other classmates who are strong in the content."
Most of all, Wilson advises, be bold. Don't be afraid to ask for what you need. "There are a lot of people who will miss out on some life opportunities because they're not bold enough," he said. "They're either afraid of communicating or they're afraid of rejection. The old adage nothing ventured, nothing gained is absolutely true. That's how the new, the bold, the innovative happens— by being willing to take that risk and not being afraid to fail."