Five Questions with Stefanie Edwards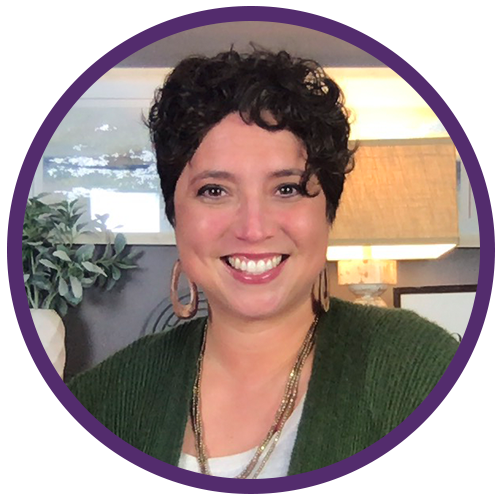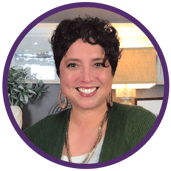 With real-world experience as a digital marketer and graphic designer, new Trevecca faculty member Stefanie Edwards brings knowledge, know-how and passion to her new role as an assistant professor of graphic design and digital marketing in Trevecca's Skinner School of Business. Since 2001, Edwards has worked professionally in the industry, serving as a content writer, graphic designer, director of communications, marketing director and adjunct professor along the way.
Recently we had a chance to ask Edwards a few questions about her life before Trevecca, why she's passionate about her work and her students and what it's like to transition from life as an adjunct professor to full-time faculty member.
You are the new assistant professor of graphic design and digital marketing. Tell us more about your path to Trevecca.
As the primary instructor for the graphic design program, I am excited to help students embrace design not just for beauty but for purpose. I've taught graphic design at other schools where the program is a part of the fine arts department, and there is a lot of focus on developing artistry skills. At Trevecca, the graphic design program is a part of the business school and incorporates marketing principles. When I discovered this about the program, I was all-in because this is how I have practiced my career for the past 19 years. Since my first job in 2001, I have done marketing and design work hand-in-hand. I believe design is extremely important, helping to add power to the marketing message and connect with the desired target audience. This is why offering students some insight into marketing and business principles along with their design foundations is so valuable to their career success.
How is transitioning from adjunct to full-time faculty different for you?
I was hired almost three years ago as an adjunct marketing professor for Trevecca's Bachelor of Arts in management and leadership program. I taught on our satellite location down in Tullahoma with continuing education students. I have thoroughly enjoyed working with continuing education students of diverse ages and experience levels. Moving into my new role means I finally get to enjoy Trevecca's beautiful campus and experience a more traditional journey with students. I get to meet and work with students repeatedly now instead of only seeing them for six weeks. I am most excited about is being able to build relationships with my students. I'm also looking forward to serving as an advisor to the graphic design students, helping them plan out their college paths and prepare for their careers.
Tell us a little about yourself and your family.
I am passionate about living life in a way that leaves a legacy—an impact—because I existed and made a difference in the world. But I didn't come to that mindset easily. It has taken me years to appreciate my uniqueness and value in how God has crafted me.
I first came to know Christ—to really understand who He is and what He has amazingly done for me—as a freshman in college. Before classes even began, a new friend shared Christ with me in her dorm room. From there I went all-in on learning more about my newfound faith and God had thankfully set me up for success by sending me to a Christian university, so I changed my minor to Christian studies and began studying the Bible. I loved my experience at Union University, where many described it as a Christian bubble, but that safety and comfort of being surrounded by fellow Christians (just like at Trevecca) helped me develop my faith and lay solid roots in what I believe.
I met my husband in my junior year [of college], and we became pretty inseparable after that. We got engaged my senior year and married after graduation. We have been married 19 years now and have three sons. Our family has been uniquely blended together through adoption and foster care—a process that has taught me so much about God's mighty provision and protection. It has also opened my eyes to the orphan crisis both worldwide and here in America through the foster care system.
Do you have any hobbies or things you like to do that might surprise your students?
I am a life coach. My focus is on serving women—helping them to overcome the unworthy thoughts that hold them back in life. My passion is helping them to see their true value and embrace their strengths. In addition to my coaching practice, I publish daily thought-provoking videos on my YouTube channel and host a weekly podcast, all with the same mission. You can learn more at my website, unworthythoughts.com.
What's something you've been reading, researching or listening to lately that has challenged or changed you?
I am an avid learner. I am so grateful to live in a time in history where the internet offers a wealth of trainings, resources and connections to help me continue to expand my mind. To keep up in my trade, I dive into marketing workshops and online courses on a monthly basis. For my coaching practice, I consume almost daily podcasts, videos, books and the like to keep inspiring my mind. There is no limit to what our brains are capable of. It is my mission in life to remain passionate about learning and growing my potential. One book I shared with my last class as a bonus assignment was Finished by Jon Acuff. This book is about finally getting things done. His unique humor makes the book engaging while offering some very helpful ways to stay focused until you complete that dream project.
---
Interested in graphic design?
Trevecca's graphic design program will allow you to channel digital creativity in order to meet the needs of various companies, organizations, schools, nonprofits and more.