You did it! You made it through your first month of college. How does it feel? What have you learned? If you've experienced anything similar to these freshman, you may be able to relate to what they've learned.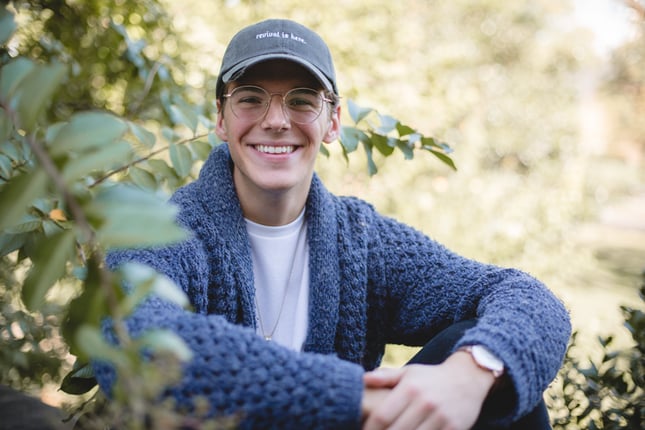 Josh Connerty, a freshman majoring in organizational communications and double minoring in pastoral studies and business, says his first month has been a little overwhelming.
Describe you college experience so far with one word.
Overwhelming in the best and most beautiful way possible. Everything that I had built up as an expectation was completely shattered, and the Lord built something way better in its place. Something that I wasn't necessarily ready to receive or prepared to walk into.
Have you had any memorable moments?
Every night is one of those. Going out with complete strangers and doing completely unfamiliar things and then having it feel so comfortable. There hasn't been one particular thing, it's more of this is a way of doing life that's worth remembering.
What's one thing you've learned inside the classroom already?
I really enjoy my communications class. One thing that I've learned is all of the different perspectives that you can look at coming from a place of really just preaching. Being able to see that art from different perspectives has really given me a more holistic understanding of communications.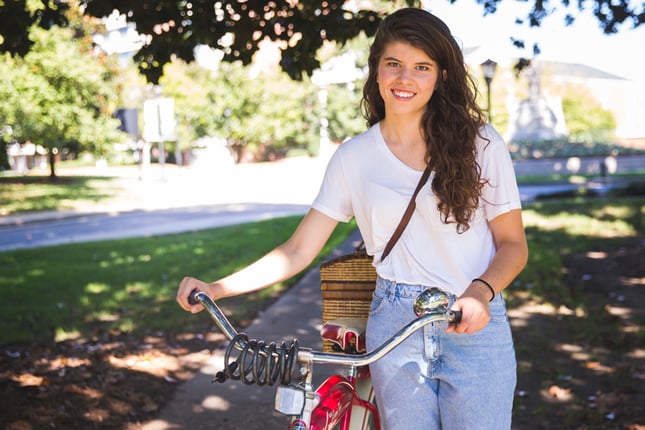 Emily Hines, a freshman majoring in music business, says her first month on campus has included a lot of learning, both inside and outside the classroom.
What's one thing you've learned outside the classroom already?
I've learned the value of acknowledging our brevity. You have the entire use of your body today. Tomorrow you could get in a car accident and be injured, and then you couldn't do everything anymore. Live your life today. You're not promised the next day, or the next year, or the next anything. Live the fullness that God has given you today and accept all of the gifts that He gives.
Describe your college experience with one word.
Illuminative. Getting away from home is scary, but it's also kind of good to pull yourself out of the place that you've been growing, and see yourself as a separate entity. To learn about myself and my relationship with God away from what is natural feels almost like a science experiment. That's been really encouraging here. I don't think that I had a lot of confidence that I would be OK, and that I'd be able to do it. It also reminds me of the literal translation of the Aaronic blessing, which is "May the Lord illuminate the wholeness of His being toward you." That has been one aspect of being here. Getting that separate space with God. In being separated from all the people that know me and meeting all of these people that don't know me, I've found that the only one who was with me all that time that truly knew me was the Lord.
Even though college can be stressful for everyone at times, it can also be so much fun and so fulfilling. If you are a freshman or a transfer student, we are so excited that you are at Trevecca and we hope you can make yourself at home during some of the best years of your life.
---
Interested in Trevecca?
Join us for our next preview day—Experience Trevecca Day on October 21! While on campus, you'll have the opportunity to meet with professors, grab coffee at Nineteen|01, enjoy lunch with other students considering Trevecca and tour the residence halls. Click below to learn more and register.