Academic Excellence: Ryan Gunter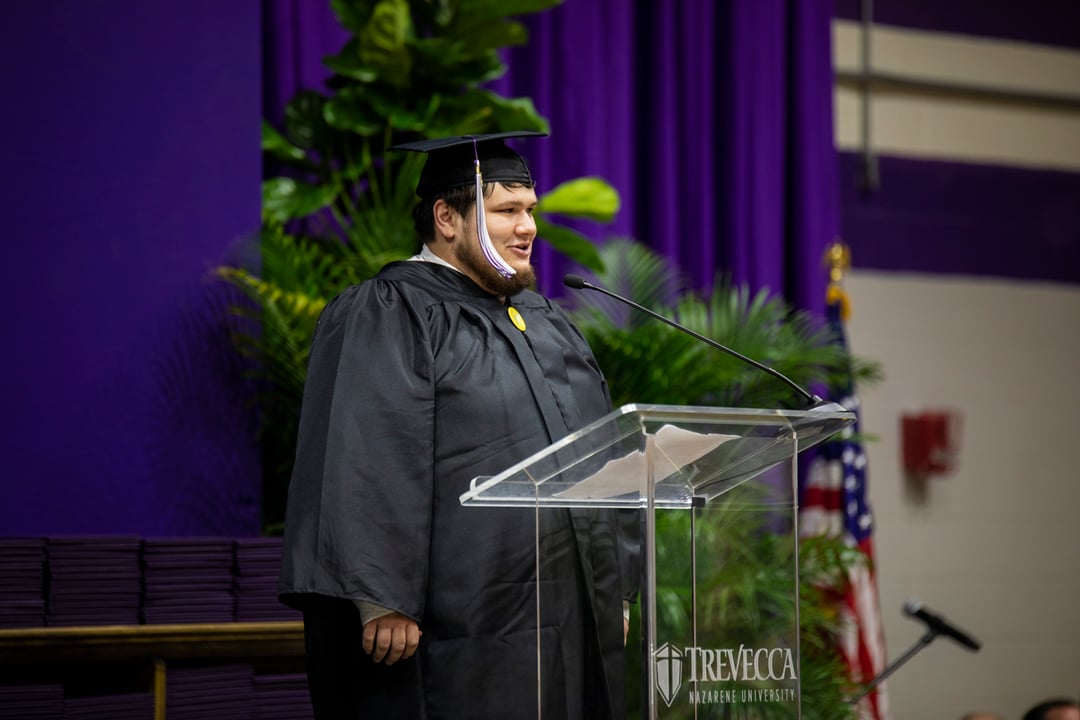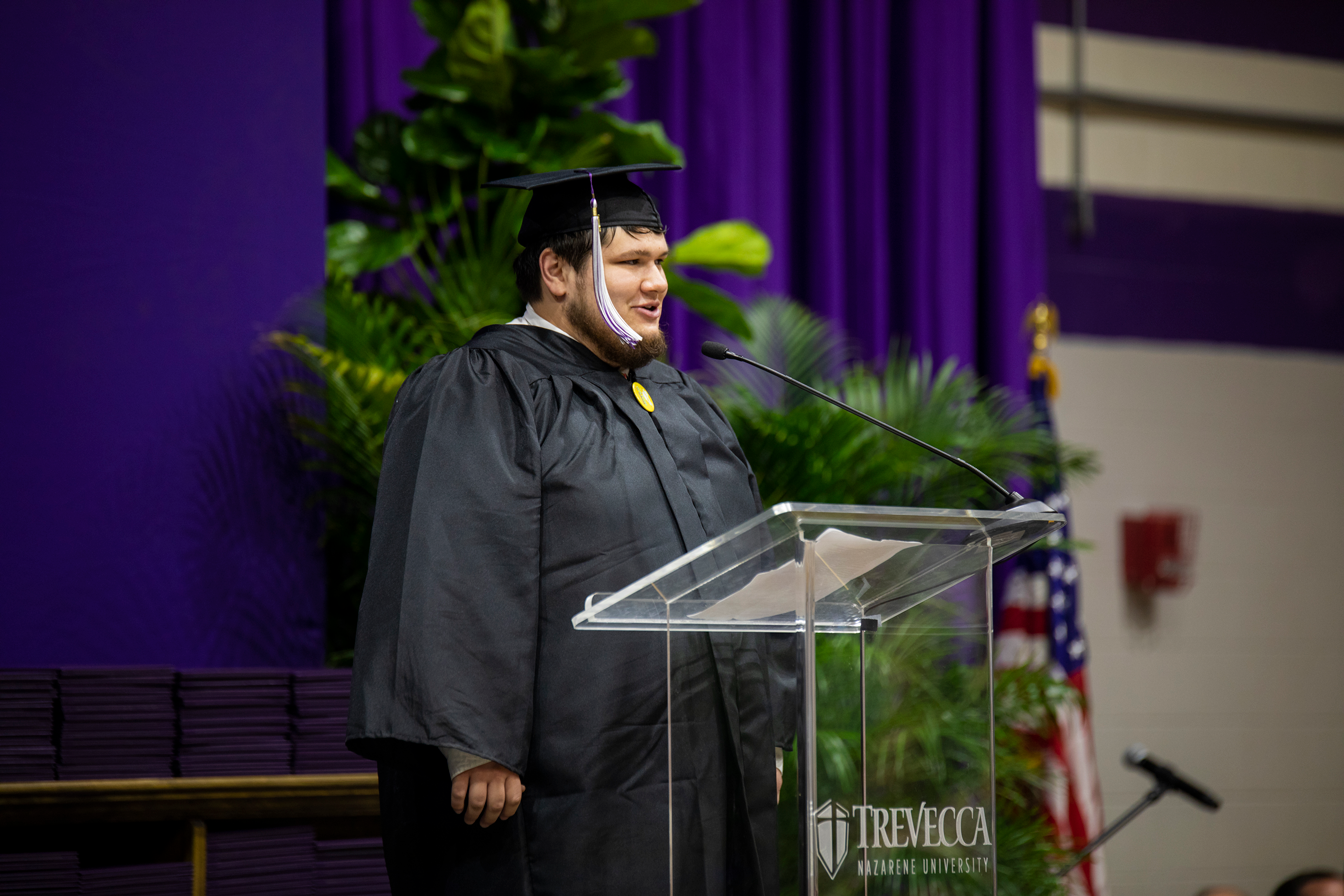 Last May, Trevecca conferred more than 1,100 degrees. Among those graduates were five students in Trevecca's Department of Science, Engineering and Mathematics who had already been accepted into doctoral programs at some of the top research institutions in the country. We're sharing more about each alumnus and their doctoral research.
Ryan Gunter
Ph.D. in chemical and biological engineering
Iowa State University
Ryan Gunter ('19) sees his area of study as an extension of his faith. "Creation care for me means joining in the work God is already doing to make all things new and being good stewards of the beautiful gift of creation He has given us," Gunter said. "This means asking and answering hard questions about the way we generate and manage our waste and the way we produce and consume energy, food and water."
Gunter, who graduated from Trevecca with a Bachelor of Science in physics and chemistry, is pursuing a doctorate at Iowa State University in Ames. His research is centered on finding ways to convert waste plastics into valuable products, such as biofuels or emergency food sources.
Graduate courses aren't easy, Gunter admits, but says he feels well prepared for the level of academic rigor that's required. His Trevecca experience also opened doors that led Gunter to Iowa State's doctoral program in chemical and biological engineering. "My Trevecca education opened doors for me to be able to participate in a Research Experience for Undergraduates (REU) project two summers ago at Old Dominion University," Gunter said. "This research experience bolstered my graduate school applications and caught the eye of my current major professor here at Iowa State, who had collaborated with the professor I did research under at Old Dominion in the past on similar research."
After graduation, Gunter hopes to start a company focused on solving environmental sustainability problems.
---
A place for you at Trevecca
Develop your God-given gifts and discover your passion at a Christian university in the heart of Nashville. With over 100 academic programs and a 20:1 student-faculty ratio, you'll find your place at Trevecca. Learn more about our undergraduate programs here.