5 tips to help you enjoy your graduation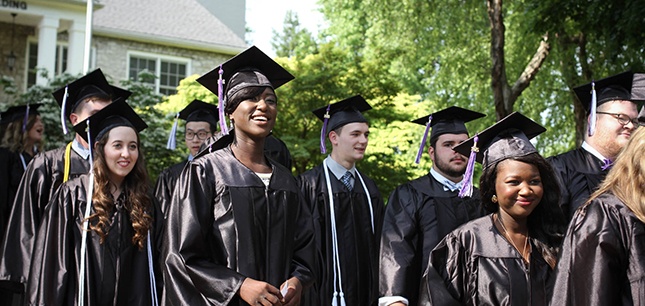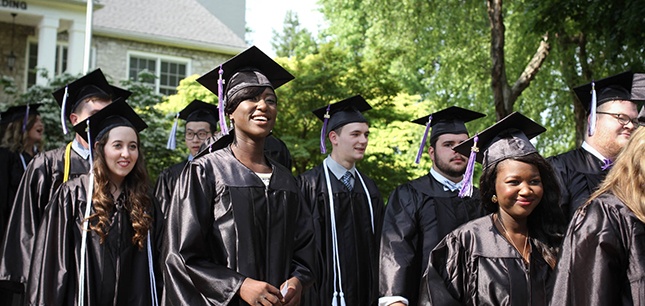 Graduation is quickly approaching. (FYI: It's set for 9 a.m. on Saturday, May 5.) No matter what degree you're getting, successfully completing it is an occasion that's worthy of a little celebration.
Even so, graduation day can be stressful and more than a little busy. It's easy to get caught up in the hype and the stress of the day and completely miss out on enjoying your special achievement.
Here are a few tips to help you make sure that your graduation day is a celebration worthy of your achievement.
1. Don't wait until the last minute to get the information you need.
Graduation involves a ton of planning and prep work. University officials started planning for this day months ago, down to the most minute details. A lot of those details involve you, the graduate. Pay attention about when and where to get your regalia. Find out the schedule for the ceremony, when you need to be there, and where to meet your friends, cohort, or classmates. Make sure your family has all the information they need: where to park, where the ceremony will take place and where they can sit. If they're traveling and aren't familiar with Nashville, offer some suggestions for hotels where your family can stay.
2. Manage expectations.
Graduates often dream of their graduation day as an epic, perfect experience, but in reality it may not be. Truth be told, graduation can be stressful. It's a busy day with a tight schedule, and you've got friends and family who are all vying for your attention. Accept now that something will likely not go as planned. Don't get so caught up in your dream version of the day that you miss out on the amazing reality of the occasion.
3. Remember that it's not just your day.
It's likely you'll have friends and family in town who want to see you accomplish this goal. Your graduation day is important to them, so let them enjoy the experience, too. Even if that means smiling in a few more photos than you'd like.
4. Dress appropriately.
Graduation is a pretty formal occasion and most people try to dress nicely for it. So should you, even if you'll be wearing regalia. But graduation is scheduled to be outside, it's likely to be hot, and there's a good chance you're going to spend a significant amount of time standing. So look nice, but also wear something that will still be comfortable hours later. Check the forecast. And most of all, wear comfy shoes.
5. Set aside time to enjoy the moment.
Graduation is a busy day with a packed schedule. Don't get so caught up in running from one thing to the next that you miss out on the celebration and joy of the moment. Carve out some time in your busy day simply to reflect on all the hard work you've put into earning your degree. Thank God for the ways He has guided and helped you throughout the process. Most of all, pause for a moment and just enjoy your accomplishment. You've earned it!
---
More info
Click below to view the full details of Commencement weekend on our website!