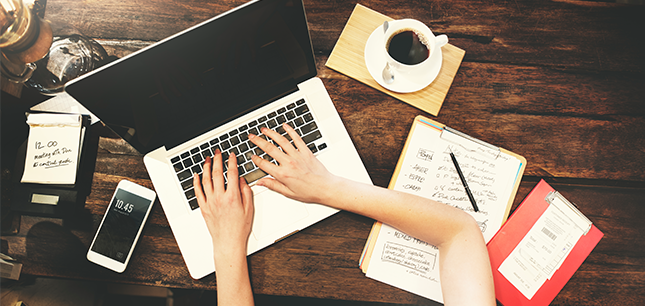 Classes can be tough.
Whether you find yourself struggling with choosing a paper topic, citing sources, or solving a math problem, the tutors at Trevecca want to ensure that you're never alone. There are many resources available to both undergrad, non-traditional and grad students seeking support. Even better, all of them—both online and in person—are free for Trevecca students!
In-Person Tutors:
Writing tutors are available to help in-person with papers for any class. They have set hours when they are stationed in the Center for Leadership, Calling and Service (CLCS) to assist you. Hours are posted on posters around campus as well as on the Trevecca website. You can come during those times, but it is always highly suggested that you set up an appointment beforehand to make sure you are able to spend some time with a tutor. Tutors of math, science, and other undergraduate courses are available only by appointment. Fill out a tutor request form, and you will be notified if there is a tutor who can help you with your course.
Preparing for an appointment:
Fill out a request. To request a tutor, simply go to TNU4U under Services/Academic Services/Tutoring Services. For writing, go to Writing Services. The pages that come up include a form that you can fill out. Undergrads can also find printed tutor request forms in each dorm and the forms are available for all students—undergraduate and beyond—in the CLCS.
Don't procrastinate. Schedule your tutoring appointment at least three business days before your assignment is due. This gives you plenty of time to revise your papers, finish your math problems, study for your quiz, and so forth.
Come prepared. For a writing session, tutors will suggest that you come with a hard copy of your paper and bring a pen or pencil to write with. In addition, all tutors will likely want to see your syllabus or assignment instructions.
Come ready to learn. Tutors don't just fix your mistakes. Think of them as your teachers or advisers. Their main goal is not to get you a perfect grade; their goals are long-term. They want not only to help you do well with your current assignment, but to also help you in your overall improvement in the subject and as a student.
Online Option:
If you need writing help and live off campus or are unable to use the in-person tutoring services, you can email Donna Gray at dgray@trevecca.edu to request a tutor to review your paper online.
Smartthinking:
In addition to seeking help from tutors on campus, undergrad and grad students can also benefit from Smartthinking, an online tutoring service that offers many options. Students can schedule online appointments with tutors, access tutors on the spot (if available), ask a question, or even submit a paper for review. Students can access Smartthinking through Blackboard.
Interested in becoming a tutor? Think you have a skill set that could benefit students? Contact Donna Gray at dgray@trevecca.edu.