Visiting campus can help you make your college decision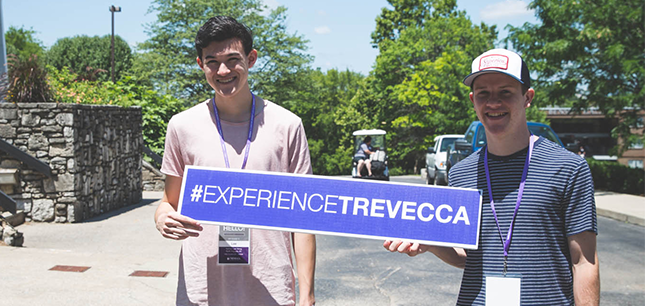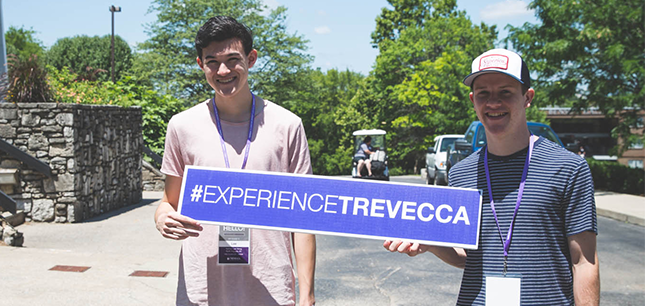 Visiting college campuses is such a vital step in choosing what university you would like to attend. With good reason—being able to set foot on campus lets you see what the campus life is like and how it would really feel like to be a student there. A handful of Trevecca students offered their thoughts on how visiting college campuses helped them make their final decision.

"I chose Trevecca because every time I stepped on campus, when I would go to TNT, I felt like I was home and I felt like it was where I was meant to be." – Michaela, college sophomore

"Touring a college is important. It truly makes or breaks the idea of wanting to attend that college. Personally, when I toured various campuses I knew immediately when it was not the campus for me. As cheesy as it sounds, when I toured Trevecca I immediately felt at home. It was the most welcoming and inviting environment compared to other schools that I toured." – Morgan, college junior

"All of the colleges I toured, besides Trevecca, were super big and the teacher to student ration was not what I was looking for." – Lechelle, college sophomore

"Campus tours not only show you the campus you are going to live on for the next four years, but give you a sense of the environment and the people you will be around. It is most often your first experience interacting with a person from the school within the school environment." – Daniel, college sophomore

"I wanted to spend my college years surrounded by music, good friends, and I wanted to be in a constant pursuit of God and His will. Nashville provided me with everything I was searching for." – Skylar, college freshman

"I heard about Trevecca three weeks before move-in day and toured the campus two weeks before move-in day. The campus was more spread out, even though it was so small. What sold me was how everyone was so friendly; it made me feel at home. Other schools were just trying to show me the campus and make me leave. They didn't take the time to get to know me like Trevecca did." — Paige, college sophomore

If you want to know what it's like to be a part of the Trevecca community, you can sign up for one of our Experience Trevecca Days for October 22 and November 12. You will be able to explore the campus, meet professors, current students, and more. We hope to see you there!