Decision Day: Why I Chose Trevecca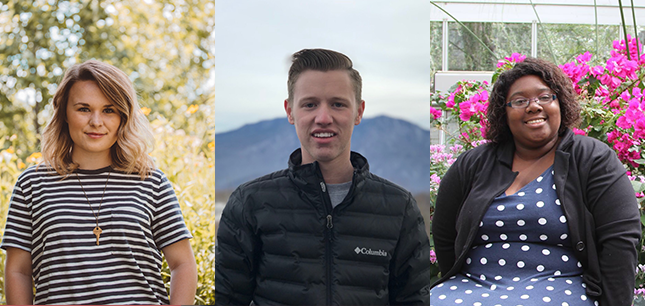 May 1 is National College Decision Day. So, we checked in with a few current college students to find out what factors influenced their college choice—which ultimately led them to Trevecca.
"Choosing the right college can be so intimidating! I chose Trevecca because of the rich community, leadership opportunities, and the location of being in Nashville. Explore all of your options thoroughly and see which college feels like home!"
—Kelly Hall, senior, organizational communication
"I'm an athlete, so that was the biggest part. I was recruited by Trevecca starting halfway through my senior year. I did a lot of praying, because you can't do anything without prayer. And Nashville was the perfect distance from home. I enjoy the atmosphere here. I went to private Christian high school and I wasn't ready for a large public university."
—Gracie Pierce, freshman, education
"My decision came down to a couple things. It was very important to me that I decided on a place that gave me incredible opportunity for my major, which is sports management, so Nashville is a great spot for professional sports opportunities. The other big factor was the ability to be known and cared about by the community in which I was going to enter into. For me, I could tell Trevecca had already accepted me into the community the second I stepped on to campus."
—Brady Ray, junior, sports management
"The factors that I had for all colleges were an urban city, a college with my major and a back-up major just in case I changed, and an overall good program. Trevecca had everything on my list. From there, I just kind of prayed about it, and Jesus led me here. I put down a deposit and never looked back."
—Princess Jones, senior, multimedia journalism
"First of all, the community feel that Trevecca offered as opposed to a huge college you could get lost in. Location was also a big reason. Also, the values of the University—service and leadership—those really caught my attention."
—Liza Rodriguez, freshman, graphic design
Tomorrow's Decision Day, and the decision is yours. We hope these students' experiences help you as you think through the factors that will influence your decision.
---
Choose Trevecca
If you're ready to make Trevecca home, click below to pay your enrollment deposit and secure your spot. Haven't applied yet? It's not too late. Click here to apply.