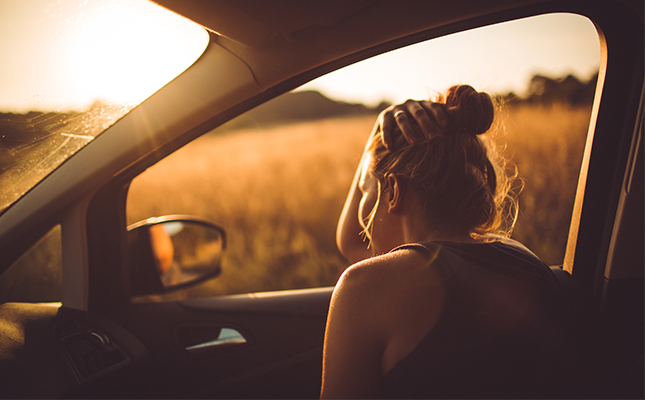 It's the middle of spring break, and we're not going to lie: campus is really quiet. Like a little too quiet. We miss seeing students in the Quad, hanging out at 1901 and eating lunch in the Caf.
Plus, the Caf has been closed this week. So . . . we may also be a little deprived of our weekly intake of Caf pizza, salad and desserts.
But all that said, we hope you're having a great spring break. If not, here are a few tips to help you make it amazing no matter where you're celebrating.
1. On a mission trip.
"I will be going on a TAG trip this spring break to Monterrey, Mexico. While in Monterrey, we will be partnering with Back2Back ministries to go into orphanages to love on children, and we will be doing work projects," Kelly Hall, a junior told us last week before spring break started. "I am most excited about serving the community of Monterrey, ministering to the needs of these orphaned children, and experiencing this opportunity with some of my closest friends here at Trevecca." If you're spending spring break ministering and serving, make sure you make time to process and mull over your experience each day. Set aside a few minutes to journal, blog or pray about the people you've met, experiences you've had or ways you saw God at work.
2. At the beach.
"I'm excited to be spending my spring break in Florida to visit my friend Tyler Adam!" Seth Reeves, a senior, told us. "I'm going down with some of my friends from here at Trevecca and will get to visit the beach and have a lot of quality time with them. It will be nice to have a break from academics and my regular RA routine so I will return with more energy!" Spring break is pretty much synonymous with the beach. It's a great place to unwind and relax before coming back to school to finish out the academic year. But—not to sound like your parents—wear sunscreen and make good choices!
3. At home.
"I am going home for spring break, and not doing anything exciting, which is exactly what I am most excited for," Bailey Basham, a Trevecca senior, told us. "I am really looking forward to a week of rest, spending time with my family and friends and reading as many books for fun as I can. I am also turning 22 over break, so that's exciting!" After a long semester, taking some time to rest, relax and refocus is a must. Make a few plans to do things you look forward to or check in with friends and family you don't get to see that often, but reserve some time to do the things that relax and energize you. If you get a little bored, working on some projects for school or catching up on your reading isn't a terrible idea, but do let your break actually be a break!
4. Going to a conference.
Spring break is a good time to attend conferences, whether they're designed to help you grow spiritually, academically or professionally. That's exactly what Shelby Baso, a Trevecca sophomore is doing this week. "For spring break I am going to a young adult conference with The Salvation Army in Gatlinburg, Tenn.," she said. "I am going to be running a booth representing Trevecca along with Trevecca junior, Noah Lind. I am looking forward to seeing friends from all over the Kentucky/Tennessee division that I haven't seen in a year as well as hanging out with my Trevecca friends." If you're following her example, make sure to take some notes and engage with other participants. In addition to conference presenters, you can also learn valuable truths and gain important insights from other participants.
Wherever you are for spring break, we hope you're having fun. But come back home to Trevecca soon. We miss you!