How to take eclipse photos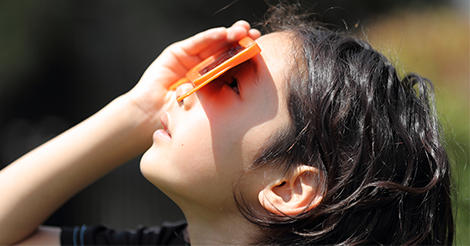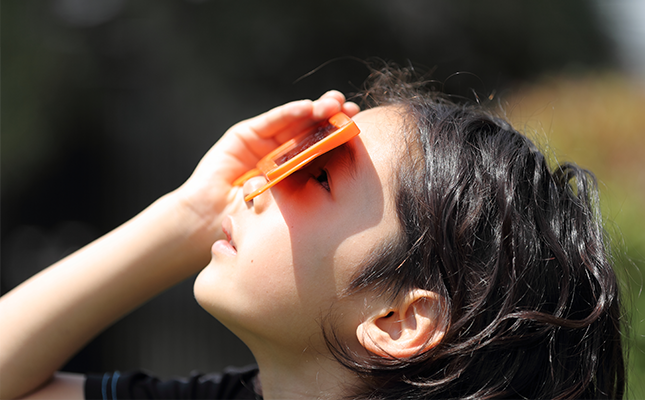 In less than a week, on August 21, many Nashvillians will gather with family and friends to witness Nashville's first visible solar eclipse since 1478! A lot has changed since 1478, and one of the biggest changes that will help us document this historic day is technology, more specifically cameras.
Taking pictures of the solar eclipse will be a new experience for many people. Gathering great photos of the solar eclipse is important because there won't be another one visible from Nashville for hundreds of years! With different people using different kinds of cameras to catch this memorable moment, it can be a little difficult to figure out how to take a good picture. So, here are some tips to get you started!
Planning
Arrive early for set up.
Find a location.
Practice. Conner Adams, a photographer and Trevecca junior, offered some advice about how to practice. "The moon is a solid place to start practicing for the eclipse, because you are going to be focusing on the sky for the solar eclipse," he said. "You have to focus on the sky for the moon. That can kind of give you an idea of range, lighting techniques, and what lens to use." said Adams.
Prepare for weather. We're still just under a week away from the eclipse, and it's too early to predict the weather with any sort of accuracy. Make sure you stay up to date with local forecasts and dress appropriately!
Scout the location for scenery. "Before and after the eclipse people are going to be focusing on the people and venues," Adams said. "That can be a cool topic for your photos. Being able to capture the scene of the event will make for beautiful pictures as well."
Equipment
Tripod. Any slight movement can mess up a good picture of the eclipse. It doesn't matter if you're using an iPhone or a high-end camera—a tripod is a must!
Additional lens. If you want a larger than life photo of the eclipse, then an additional lens is the way to go. For cameras, a focal length of 400mm or more will help to secure that perfect shot. If you're shooting the eclipse with your iPhone, know that digital zoom isn't likely to produce a magnified, clear image. You may want to invest in a telephoto lens attachment. Yes, they make them.
Filters. Filters are helpful for protecting your camera and getting the photo just right! If you're using a high-end camera, an eclipse filter is the way to go. If you plan to use your iPhone to photograph the celestial event, you can use your viewing glasses as a filter. Just place them over the lens of the camera.
High resolution. If you want to capture every last detail of the eclipse, then make sure you're using the right resolution.
Shooting. To get many different exposures of the solar eclipse you want to keep playing with the shutter. Basically, never stop taking pictures—you never know what you're going to get!
Edit. You can use tools to edit the photos after the fact to crop out unwanted clutter. You can also "edit" beforehand by taking care when framing your photos. Look for things in the viewfinder that will distract from the subject.
Eye protection
It's important to remember that staring at the sun for long periods of time can be damaging to your eyes. So, eye protection is a must if you're planning to watch the solar eclipse. If you're not wearing the right gear, you can permanently damage your eyes during the eclipse. Even blindness is a possibility! Here are some tips to make sure you protect your eyes and still get a great photo!
Eclipse glasses. Also called solar filters, these glasses will give a person the ability to look directly at the eclipse. Regular sunglass won't cut it.Trevecca has you covered, though. The first 800 people to arrive at SolarFest will receive free viewing glasses. Don't be late!
Inspect. Always look for the condition of the glasses! Make sure they are certified. More info on that here.
Complete darkness. Only take off the glasses if the moon completely covers all of the sun, Once the sun starts to reappear, immediately put the glasses back on!
Quick, let me take a selfie!
Yes, for many of us, the eclipse will a once-in-a-lifetime event, and we're going to want that selfie for Instagram. Here are a few tips.
Use a tripod or selfie stick.
An attachable lens—with optical zoom of 12x through 18x—may come in handy.
Use filters. Adams said, "The biggest problem that people will run into with their cellphone cameras is the lighting; however, there are lot of apps, filters and attachable lens out there. For the most part, I think people will be able to take a beautiful picture with their phones."
Adjust the exposure.
Enjoy yourself!
You're going to want to have a few pictures of the eclipse, but don't forget to live in the moment. If you have friends coming with you, make sure you don't spend the entire time looking at them through the lens of your camera. Bask in the warmth of community while enjoying the eclipse. Ultimately this is an experience for you, family and friends to hang out and enjoy this special moment. Have a great solar eclipse!
---

SolarFest: Eclipse picnic at Trevecca
When the sky goes dark over Nashville on August 21, Trevecca will mark this scientifically historic event with a family-friendly picnic, including food trucks and free ice cream. We'll have experts on hand to answer questions and display real-time data and images from Trevecca's solar radio telescope and solar telescopes. Join us between 11:30 a.m. and 3 p.m.! The first 800 guests will receive free viewing glasses.