Get to know the new director of career services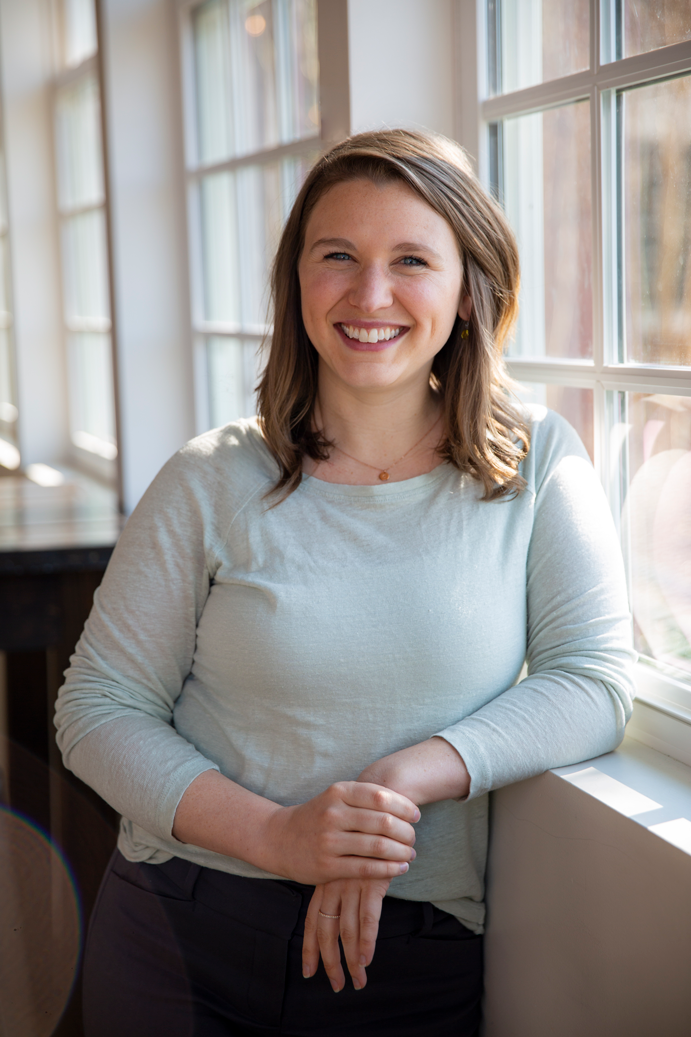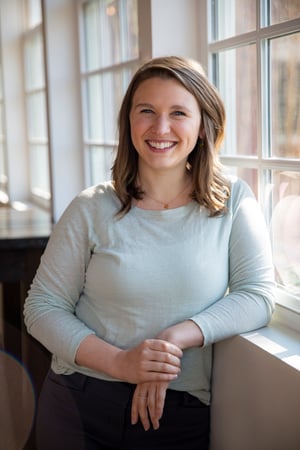 A new semester on campus brings more than new beginnings and new classes; it also welcomes new faces. One of those faces is Katelyn Sharpes who recently joined the Center of Student Development as the new director of career services. Working in the Bud Robinson Building, Sharpes is dedicated to connecting students with jobs and helping them feel equipped to transition to life after college.
Here are five things you should know about Sharpes.
1. Trevecca is home.
Sharpes is a two-time Trevecca graduate, earning her bachelor's degree in social work and her master's in counseling. She was also Tennessee Hall's resident director for four years from 2013-2017. She left for a year and a half to work as a resident director at Belmont University, and now she's back home and excited to be here. "I worked here for a while and went to school here, so there's always a tender spot in my heart for Trevecca," she said. "I'm really excited about the potential for Trevecca. And I'm really hopeful for the new initiatives, all the new opportunities for students and all the creativity of having us all work together in one building as the Center of Student Development."
2. She loves books about people and food.
And for Sharpes, a book gets bonus points if it somehow combines the two. "I really like cooking, and I feel like food brings back memories and connects people," she says. "I think that some of my favorite memoirs have been stories about specific moments, and then they share a recipe."
3. She wants to help students grow.
With degrees in social work and counseling, Sharpes feels called to helping develop students, whether that means adjusting to college life or developing the skills students need for success. "Something I feel is important is to help students adjust, and give them knowledge, skills, resources and strategies ahead of time for things that they're going to have to deal with after college," she says. "Also [I want to help students learn] soft skills that employers are looking for—so not just the accounting, but also the problem-solving or conflict management. We want [our students] to feel confident in life after graduation."
4. She wants to be a mentor to students.
Sharpes says mentors have been a big part of shaping her as a leader—and she wants to do the same for Trevecca students. "Part of it is my experience through my years in student leadership and as a resident director, feeling mentored and feeling like people were in my corner and being believed in," she says. "My hope is that I can be that for students—to be the person that pushes them—and in career services you need someone that will do that."
5. She's here as a resource, so don't hesitate to contact her.
Sharpes is excited to help students as they make decisions about their career paths. She sees her role as being a resource and sounding board, someone who helps students craft a powerful resumé or connect with companies offering the perfect job or internship opportunity. "This [position is designed to be] a very practical and useful resource for students," she says. "I really want that for Trevecca students. Resumé help, cover letter help, getting students connected with a job site, helping with career discernment or changing majors—that's why I'm here."