From the Archives: The Home of Rebecca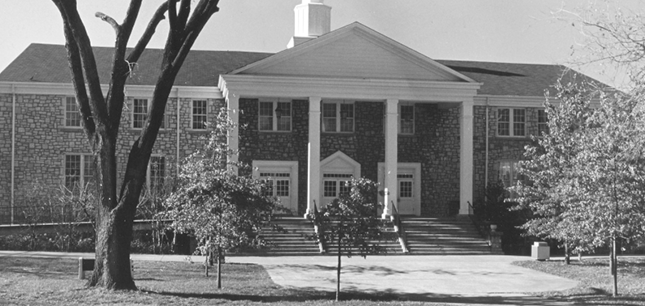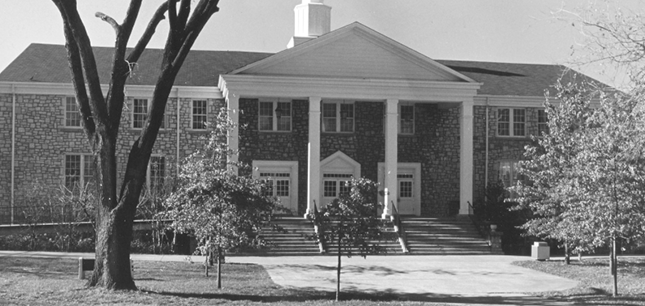 At Trevecca, names are important. Names—whether the name of a building, a bell tower, or a cafeteria—are reminders of our history. Every day, students take classes in McClurkan, Mackey, and Boone, but do we ever wonder who these buildings are named after? Who were the Waggoners? Who was Tidwell or Moore or Tarter? Why are two of the girl's dorms named after states? As we witness the development of our new music building with an ever forward-thinking gaze, we want to remember the stories and legacies that made our present possible and our future hopeful.
This blog series will delve into the stories behind Trevecca's buildings while exploring some of the school's rich history and culture. We'll be digging into the history of our founders and students, exhuming the tales they have to tell, like what dorm life was like in the 1920s, how campus dining has evolved over time, what students did for fun, as well as the hardships and triumphs they experienced.
We could think of no better way to begin this series than share the story behind our University's name. We might associate this strange word with purple and white, Trojans, and Dan Boone, but what does "Trevecca" really mean?
The story begins in the late 1500s when Rebecca Prosser named a castle in a Welsh village after herself. It was called "Trevecka," or "The Home of Rebecca." The village later took its name after the castle. Decades later, in the mid-1700s, Howell Harris, who, after a life-changing encounter with God near Trevecka Wales during an Evangelical revival, transformed the castle into a spiritual commune. The commune, which he named Trevecka Fach, was a place where people worked in various trades among a family of devout believers. Later, this castle was purchased by Lady Huntingdon. A fan of John Wesley and his movement, Huntingdon was determined to establish a college for ministers. The castle became Trevecka College. With its positive impact not only in Europe but also in America, the college came to the attention of J.O. McClurkan, who, inspired by the spirit of the school, gave his own school in Nashville the name Trevecca College on November 5, 1901.
To learn more, check out "The Trevecca Story" by Mildred Wynkoop.