Five Questions with Dr. David Wu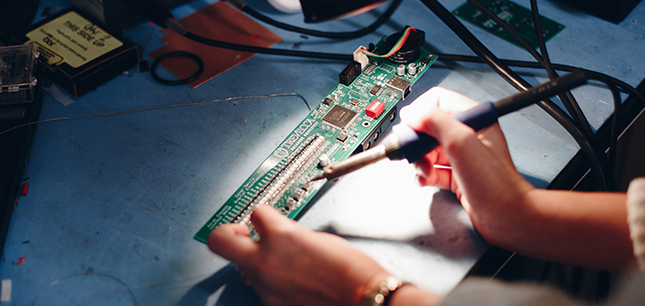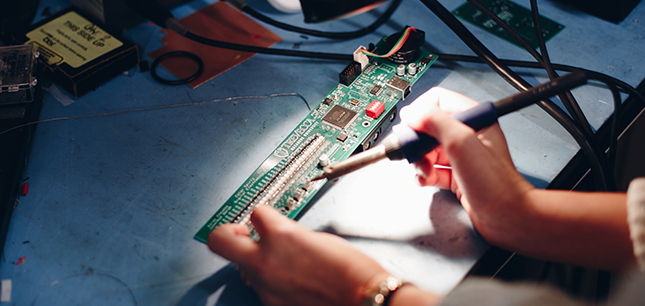 With an estimated 25,000 electrical and computer jobs available each year, but only 20,000 degrees granted in the same time period, Trevecca announced in the fall a new engineering program to provide its students the opportunity to be a part of a growing career field. The person to lead the new program is Dr. David Wu.
A second lieutenant in the Taiwanese Air Force, graduate of National Taiwan Normal University with a master's and doctorate in electrical engineering from New York University Polytechnic College of Engineering, Wu also has professional experience at Compaq, IBM and Intel. He holds 12 U.S. patents and has participated in a number of joint research programs with Stanford University, Texas A&M and the University of North Carolina Charlotte.
Wu recently shared some of insights on the growing field of engineering and how he plans to bring his experience into the classroom.
1. How will you use your faith as a professor at Trevecca?
Because this school is a Christian university, it's a unique environment. Before every class I pray with my students asking God to be with us while we strengthen our knowledge and continue to grow our faith. Together we pray for our engineering program to continue to move forward and be very successful. I enjoy teaching such a focused, kind and supportive group of Christian brothers and sisters. Sometimes we don't know God's plan and have to trust in Him to lead our way. I enjoy being able to bring this perspective to my classrooms.
2. What led you to Trevecca?
I grew up as a Buddhist and knew nothing about Christianity until one day when I was playing basketball and got into a fight with a well-known bad kid. After a few days he came to me and said he wanted to apologize. I was shocked by this. He told me he was a Christian and I asked him what did that mean. He invited me to go to church with him and I didn't realize at that moment God chose me to be one of His children. That's when I realized my first calling from God was to be a Christian.
I believe my second calling from God was to come to Trevecca. It has been my dream to teach in a Christian university. One day I was in LinkedIn and saw a facility position posted by Trevecca and knew this was my opportunity to teach in a Christian university. I decided to apply and since that moment God has been leading my hand through the application and interview process to the place where I am today.
3. Can you discuss some of your favorite patents you have developed during your career?
Most of my patents are spread between physics and electrical engineering, but creating the design for tests is my favorite one. Build-in-self-test, or (BIST) is a technique where you design circuits that are embedded inside a chip so that the chip can test itself. For example, today a microprocessor has all kinds of BIST circuits built in. This chip can test all the logic, memory and structures. My field is in design-for-test or (DFT). Testing is very important because in automotive design everything is digital and has a BIST, so this saves a lot of money for manufacturers. It's also very important because if something is not tested properly and goes wrong, it can be a disaster, particularly with the automotive industry.
4. What is your professional background prior to becoming a professor?
I started at IBM as an advisory engineer where I helped them test designs. Every chip in computers today has a building test, and I was a pioneer in that field. I worked there 10 years and in between, [I] was invited to be visiting professor at different universities. After IBM, Compaq who was bought by HPF asked me to go there and helped them develop quality and test systems. After that I got an offer from Intel, but they were weak in their testing systems and the equipment was very expensive. They asked me to develop a new testing system, and I helped them start a whole new group of testing systems.
5. What is your plan for building a successful engineering program from the ground up?
What my plan is to build our engineering program and to develop all the necessary programs that will prepare our students with a strong technical foundation for entering a global workforce, seeking advanced education and serving within their communities. I am working with Dr. Fred Cawthorne to develop an entire spectrum of what is required for ABET accreditation. In additional to all the requirements for the Bachelor degree in electrical and computer engineering, we will also offer the engineering management program to train them on the economic side. We will officially launch the engineering program next fall and expect to have our first graduates in 2021.
---
Choose Trevecca
Looking for a place to study engineering? At Trevecca, you won't just earn your degree—you'll be a part of a community designed for you and your passions to grow. Click below to learn more about the program.