Five Questions with Dr. Aaron Hall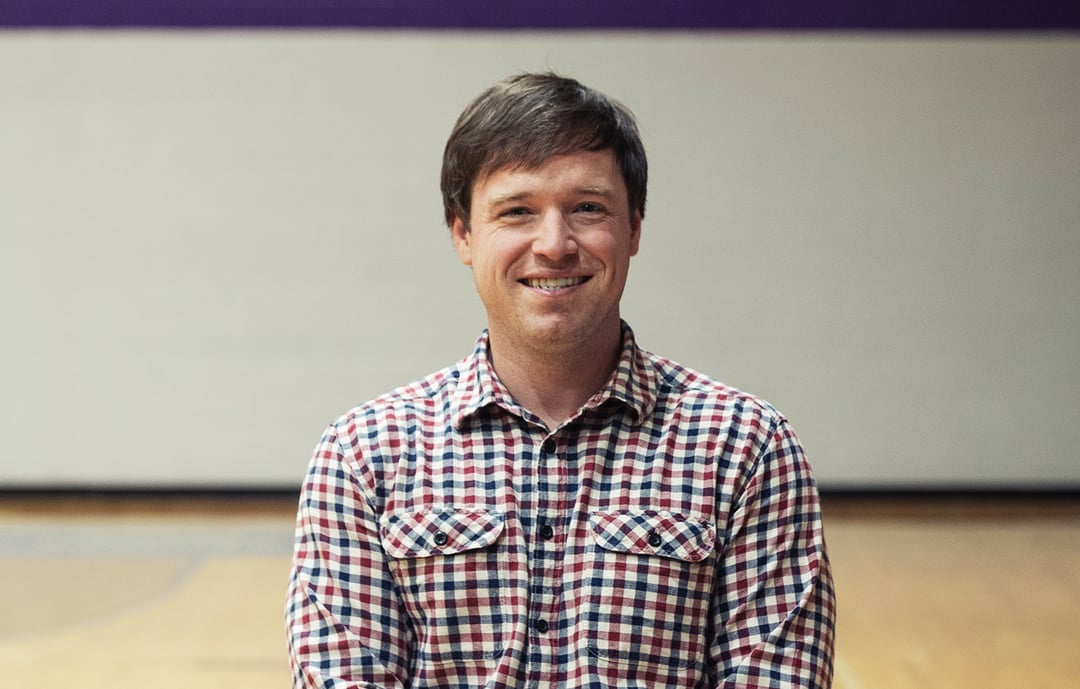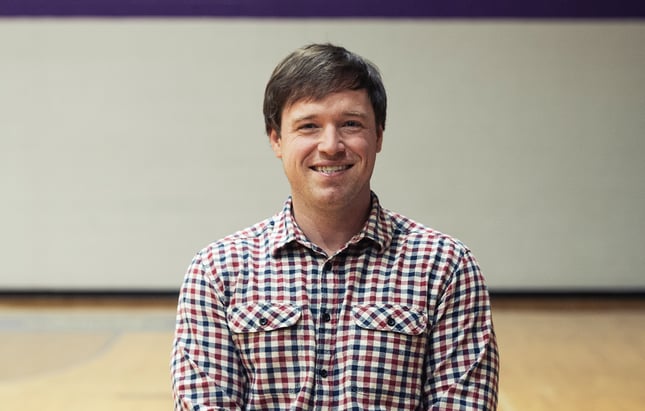 A member of Trevecca's faculty since 2017, Dr. Aaron Hall serves as an assistant professor of exercise science in the Department of Exercise and Sport Science. A licensed physical therapist, Hall holds a Bachelor of Science from Lipscomb University and a doctorate in physical therapy from the University of Tennessee Health Sciences Center. Prior to joining the Trevecca faculty, Hall spent six years serving as the clinical director for an outpatient physical therapy clinic that specialized in treating shoulder and knee patients. Hall is a certified post-injury running coach, running coach, personal trainer and holds a Functional Movement Screen Level 1 certification.
Recently, we asked Hall a few questions about his path to Trevecca, how his experience as a physical therapist helps inform his teaching style and what excites him most about his work.
1. You're a professor in our exercise science program. How would you describe the program?
The exercise science program gives students a diverse background in anatomy, biomechanics, physiology, kinesiology and much more. Our interdisciplinary approach allows our students to have the opportunity to go to graduate school in the following areas: physical therapy, occupational therapy, athletic training, nursing, nurse practitioner, physician assistant, chiropractic, massage therapy, exercise physiology, medical school and more. Our program has three practicum experiences where our students get experience in a variety of health care settings to let them see what particular health care clinicians do on a daily basis.
2. What do you think sets our program apart?
Our department is becoming more like a family every year. We make a strong effort to provide opportunities for our students to serve, compete athletically, fellowship, study, share meals together and be known by their classmates. We feel this is vitally important because in just a few years they will all be health care clinicians that need to collaborate with their peers on common patients.
3. Prior to becoming a professor, you managed a private physical therapy practice. How do you think your knowledge as a PT and your experience help your students?
Being a health care clinician who still sees patients 12 months out of the year allows me the opportunity to stay up-to-date with the best treatment options for patients and what current literature states. I also bring current case studies into the classroom that allow the students to bring their studies to life and apply it to real-world examples. I also am given the opportunity to have some of my students shadow me while I am treating patients. This allows them to see their professor doing what I love to do and demonstrate exactly what they learn in class. [My experience as the manager of a] health care clinic gives me a unique perspective on the business operations of a clinic. With my background, I am able to implement projects, assignments and discussions over the administration of a health care clinic instead of just instruction on the human body. Everyone that gets into healthcare does because they want to help people. We usually do not think about the need for a business model to keep the clinic doors open. These assignments and discussions [provide opportunities for] our students to analyze business options and discuss how health insurance impacts the care of your patients.
4. What's something you've been reading, researching or listening to lately that has challenged or changed you?
The most recent book I have read is called The Art of Neighboring. My wife and I recently moved into a new neighborhood, and the book has challenged me to really become a true neighbor. I feel a deep calling to truly be known by my neighbors and know them. Too often we get home after a long day at school or work and neglect the mission field that is located in the place that we call home.
5. What excites you about your work?
Mentorship. I love the opportunity to walk with students from freshmen year to graduation and into graduate school. My office door is always open and [my schedule is] full of meetings with students that don't just focus on their academic studies. My passion is for every student to feel known and be known by our department and their peers. I value the relationships with my students because three years after they graduate, I will be able to collaborate on care with my former students. I also love the opportunity I have to be able to serve alongside our students. We do two service projects every semester and have started to go on medical mission trips every other year. It warms my soul to be able to see our students taking time out of their semesters and breaks to serve locally and abroad.
---
You have what it takes
Want to know more about the Department of Exercise and Sport Science? With faculty like Dr. Hall at Trevecca, you'll have the support and mentorship you need to thrive. Learn more about the program on our website.