Five Questions with Brandee Norris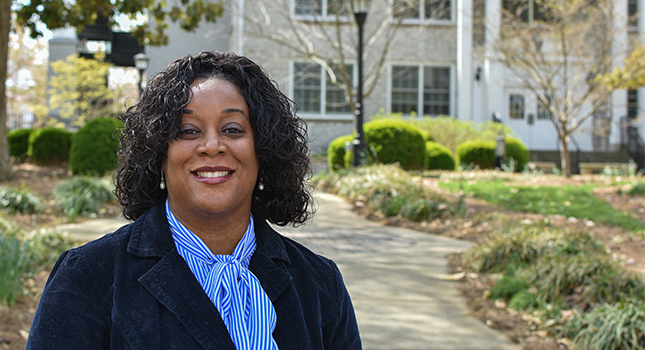 Nashville may be known as Music City, but more than 500 health care companies call the city home. In fact, 17 publicly traded health care companies are headquartered in Nashville, providing an overall economic benefit of $46.7 billion and more than 270,000 jobs to the local economy. Clearly, Nashville knows health care.
More than that, the Bureau of Labor Statistics expects health care administration jobs to grow at a rate of 20 percent over the next decade, a faster rate than the average for most occupations. Knowing health care administration is such a growing field, we asked Dr. Brandee Norris, the director of Trevecca's health care administration programs, a few questions about the field. She shared with us how Trevecca's health care administration programs are designed for working students, and why she loves what she does.
Why are you passionate about what you do?
With 15 years of health operations experience, I have had the joy of assisting patients and their families understand the landscape of the health delivery system and where they fit within the system. I've helped create and execute new health policies for individual departments, personnel and overall health organization(s). Since I have transitioned to academia, I have the pleasure of teaching, coaching and mentoring students to becoming new leaders within the health industry. The beauty of all of this is teaching, coaching and mentoring through the lens of a believer and follower of Christ. Watching our students transform from being unsure of their calling to confident leaders who strive for excellence while serving humanity within the field of health administration adds fuel to my passion and love for educating others about health care and what the profession offers as career pathways. Furthermore, staying connected to various leaders, clinicians and practitioners within the industry keeps me abreast of new innovations and challenges stakeholders encounter on a daily basis.
Health care administration is a term that some people may not understand. How would you describe what health care administrators do?
Health care administrators define and execute effective leadership and management of health care systems, hospital networks and other entities responsible for the delivery of medical care and other health care services. Primary responsibilities include—but aren't limited to—ensuring direct oversight of daily patient operations, efficient performance of health organizations, lean management of finances and executing strategic measures that produce desirable outcomes while promoting wellness and healthy population management.
Why do you think health care is an important field for prospective students to consider?
Health care is something every living individual will require at some point of their lives. The Bureau of Labor Statistics (2018) estimates that more than 70,000 administrative jobs will be added to the workforce by 2020. That's less than a year away! With a high demand for educated, innovative leaders, health care is a profession that's here to stay! Many disciplines within the health profession are already experiencing personnel shortages. As the baby boomers continue to age and the number of chronic, acute care cases increases, there could be a deficit in the number of qualified administrators and other health leaders to oversee care for various patient populations.
How are the health care administration programs tailored to fit a busy schedule and still help students succeed?
Our health care programs cater to our students. The curricula are designed to allow students to prepare and complete assignments within reasonable timeframes. Whereas students must possess self-discipline and a level of commitment to succeed, our professors and academic success advisers partner with the student to devise a customized plan that ensures their success. At Trevecca, we also understand that sometimes life happens, and we have protocols in place to accommodate.
What most encourages or excites you about working with students?
The majority of our students are hungry to learn and discover new tools to strengthen their knowledge of health care and help guide them to a career that best align with their skill sets. Serving and watching my students progress through various stages within their careers is extremely rewarding. Things truly resonate with me when students reference a particular project, exercise or other learning experience from the program that had a profound influence on them, resulting in modification of their behavior, a change of mindset or applying something learned from the program on their current jobs that yielded positive outcomes makes what I do worthwhile. Also, as a board member of the local chapter of the American College of Healthcare Executives (ACHE), I am able to connect students with existing leaders from various health organizations within and around Middle Tennessee and promote both self and career development through networking and building professional relationships.
---
Learn more
Trevecca offers both bachelor's and master's programs in health care administration, completely online. Click below to learn more or apply!