5 Questions with Doug Turner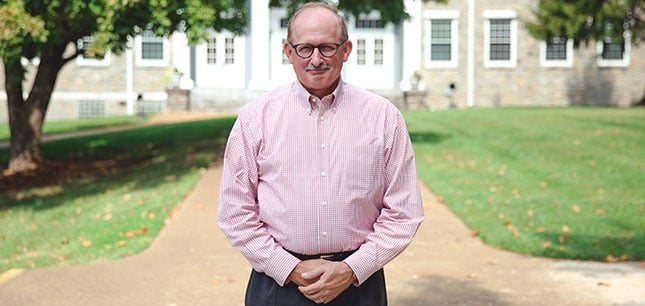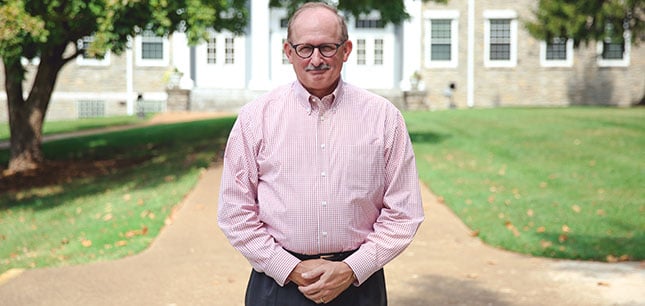 With more than 30 years of experience in the health care industry, Doug Turner knows what it's like to work in the field. This fall, he joined the faculty of Trevecca's Skinner School of Business and Technology, where he'll be teaching classes in health care administration. He most recently served as the chief information officer of HCA Healthcare's Physician Services Group, and previously served with LifePoint Hospitals, Inc., Maury Regional Healthcare System (Columbia, Tenn.), and more. In addition to his decades of health care industry experience, Turner holds several health care-related certifications: CHCIO, FHIMSS, and FACHE.
Turner was happy to share a few thoughts about the health care industry, how his industry experience informs his teaching and why he's excited to get to share what he knows with Trevecca students.
You're new to the Trevecca faculty. Tell us a little about your background in health care.
I've worked in health care since 1987. During this time I've been a leader in information technology, health information management, materials management and pharmacy. My career experiences have ranged from working in small hospitals like Sumner Regional Medical Center to my most recent role as chief information officer of Physician Services for HCA Healthcare. Health care chose me many years ago. To this very day, I can say that I feel extremely blessed to have been a part of a meaningful industry.
People outside of the health care field often don't understand the breadth of careers within the industry. What would you say to them?
My undergraduate degree is in finance and accounting. My first job as an accountant led to [a job as] an internal auditor and then to financial systems IT management. I've hired great people to help implement technology for years that have degrees in everything from journalism to home decorating. Health care has something amazing for anyone that has the right attitude, desire and passion to care for those in need. However, to grow into an executive leadership role in healthcare, you MUST have an advanced degree where you're surrounded by other students aiming for the same goal. Trevecca has many great options that will place you on the right track.
What excites you about being able to share your knowledge and experiences with students?
I love helping others achieve more than they think they can. Building connections with students and finding out who they are and what they think they want to do is important to me. Helping [students] understand what a career in health care might look like and providing them with a connection to continue that discussion is really rewarding to me.
What's something about you that might surprise our students?
I joined the U.S. Navy right out of high school. My first assignment was on-board the USS Nautilus (SSN-571) the first nuclear-powered submarine. We would spend six months at a time underwater— no email, texting or calls from home—and no windows either!
Why do you think health care is an important field for prospective students to consider?
When you work in health care, you quickly learn that some people get to have personal contact with patients, but a lot of jobs are actually supporting roles that never walk in a hospital or physician's practice. These supporting roles range from accounting to IT to marketing. So, there is something for everyone in health care. Health care is something that everyone needs regardless of what is going on in the economy. If you have the passion to be a part of an industry that continues to evolve to meet the demands of the industry, give health care a try.
---
Take the next step today
Trevecca offers bachelor's and master's degrees in health care administration. Earn a degree that sets you up for success.