Commencement Rain Plan FAQ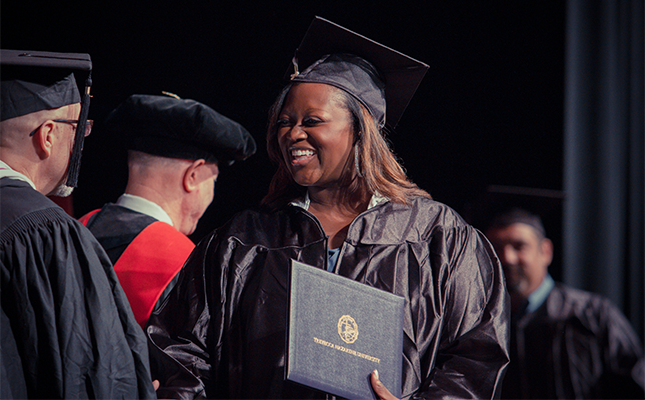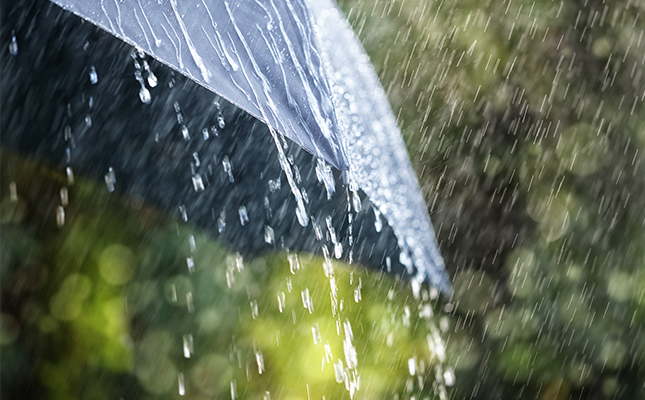 Rain is headed our way, and Trevecca Nazarene University has made the decision to initiate the Inclement Weather Plan for Saturday's Commencement Convocation. We're sure you have plenty of questions, so here are a few answers.
I'm graduating. Where am I supposed to go?
It's all outlined in the Inclement Weather Plan, but to put it simply:
Moore Gymnasium: Traditional Undergraduate, Associate, Bachelor's in General Studies, Bachelor's in Psychology, CIT, HCA, Graduate Religion, and Christian Ministry
Trevecca Community Church, Courts: Graduate Education (M.Ed, MAT), Ed.D. (Education), and Ed.S.
Trevecca Community Church, Sanctuary: Physician Assistant, Graduate Counseling, Ph.D. (Counseling), and MOL
Boone Convocation Center, Boone Business Building: Bachelor's in Management and Leadership, MSIDT (Instructional Design & Technology), Graduate Business (MSM, MBA), and Master's in Health Care Leadership and Innovation
You need to be in line (make sure you know where!) and wearing your regalia by 8:20 a.m. So arrive early and enjoy the day!
I was planning to pick up my regalia and guest tickets before the ceremony tomorrow morning. Where do I get them?
Your graduate packet (which contains four guest tickets, your name card and other info) and regalia will be available for pick-up in the campus bookstore until 5 p.m. Friday, May 3. If you planned to pick everything up the day of Commencement, you need to go to two places:
Tree of Life Bookstore: Pick up your regalia here prior to heading to your Commencement location.
Your Commencement Location: Proceed to the venue where you will graduate and your guest tickets, name card and other information will be available for you there in the welcome area or lobby.
I don't have enough tickets for my entire family, and I don't know what to tell them. What do I do?
Four guest tickets are provided to each graduate in their graduate packet. They are clearly marked as rain tickets and color coded for your location. Overflow viewing areas will be available in the Tarter Student Activity Center (TSAC) and Benson Auditorium. The ceremony from Moore Gymnasium will be streamed to those locations as well as on TV screens around campus. If your family members would prefer to watch the ceremony while sipping coffee at Nineteen|01 in the Bud Robinson Building, located across the street from Moore Gymnasium, they are welcome to!
Speaking of coffee, I'm going to need to get some tomorrow. Where will it be available?
Coffee will be available for purchase at Nineteen|01 in the Bud Robinson Building from 8 a.m. until noon on Saturday. Coffee, hot tea and bottled water will also be available for purchase at the concession stands in Moore Gymnasium, Trevecca Community Church and Boone Convocation Center.
Where should I park?
Parking is available at various lots on campus. Go here to make the best parking plan for your Commencement venue. If you or your family ends up having to park far away from your Commencement location, shuttles will be available to get you where you need to be. If you are graduating with a bachelor's degree, plan to park near the back entrance of campus (entering from Polk Avenue and Hackworth) in lots closer to Moore Gymnasium. For graduates participating in master's and doctoral ceremonies, enter through the front entrance and park in available lots near Boone Convocation Center and Trevecca Community Church.
I want to go to the Alumni Reception immediately following the ceremony. Where will it be?
The Alumni Reception will be held in the Tarter Student Activity Center (TSAC) immediately following the ceremony. Graduates and their friends and family are invited to attend.
We'll update this page with more info as needed. Make sure to read the Inclement Weather Plan at www.trevecca.edu/rainplan.
Will the ceremonies be live-streamed?
All four ceremony locations will be live streamed on Trevecca's streaming channel. Use the location list above to locate the venue where your student will be graduating. The stream names for the different locations will be the following:
Commencement 2019 Moore Gymnasium (Green)
Commencement 2019 TCC Gymnasium (Blue)
Commencement 2019 Boone Business Building (Pink)
Commencement 2019 TCC Sanctuary (Yellow)
For the full Commencement experience, it is best to watch the Moore Gymnasium live stream until Trevecca's president, Dr. Dan. Boone, calls for degrees to be awarded. Doing so will allow viewers to hear Dr. Richard Parrott's challenge to the graduates as well as the responses from members of the graduating class. After a special recognition of retiring provost, Dr. Steve Pusey, Boone will call for degrees to be awarded. At this point, please switch to the live stream feed for the location where your graduate will receive his or her degree.