The top 5 reasons you shouldn't miss Experience Trevecca Day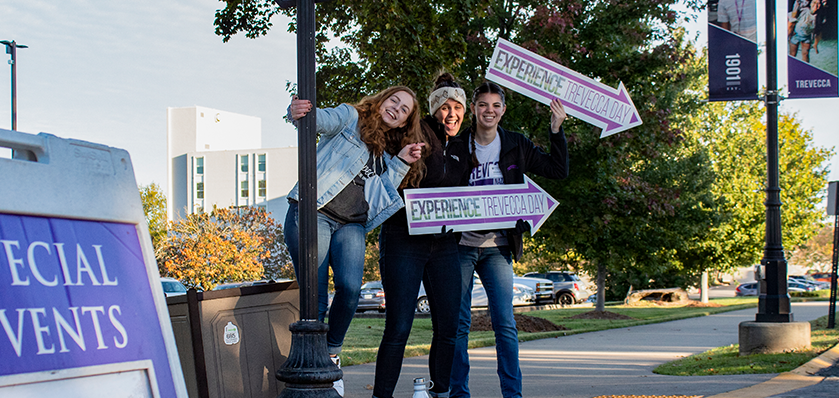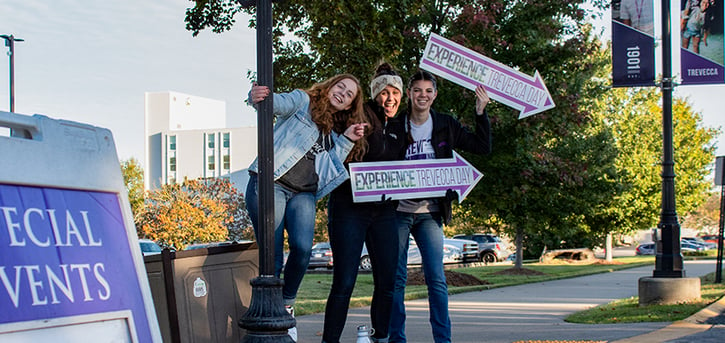 Trevecca's next preview day, Experience Trevecca Day, is set for March 21. An opportunity for high school students to learn more about the University, Experience Trevecca Day is a way to meet future professors, get a feel for campus and hopefully make a few new friends.
There are countless reasons you don't want to miss Experience Trevecca Day—but if we had to list just a few, here are our top five!
You'll have the chance to explore campus AND the city of Nashville. Visiting a college campus is an important part of your decision-making process. You'll get a taste for what it's actually like to live there, get a feel for the campus community and have an opportunity to meet current students as well as faculty and staff. Come to Experience Trevecca Day on March 21 and take time to explore the thriving city of Nashville, one of Forbes Travel Guide's Top 20 Destinations in 2020!
It's a chance to meet our faculty and explore academic programs. At the end of the day, the faculty and staff make the college, and Trevecca is full of highly qualified professors and talented professionals dedicated to investing in students and their futures. You'll get a chance to explore your chosen field (or fields) of study and see what makes our faculty members so special!
Experience Trevecca Day provides the opportunity to learn more about scholarships and financial aid. Majors, campus culture and free food are all important, but we know finances will likely play a key role in your college decision. At Experience Trevecca Day, we want to put your mind (and your mom and dad's, too) at ease. You'll get the opportunity to hear from financial aid counselors and learn what your next steps should be.
It's the perfect time to meet other future students! We want to connect you with others in your academic program. Our Experience Trevecca Days are a great way to meet other students who are considering Trevecca. You never know, you may even meet your roommate!
You'll have the chance to ask Trevecca's admissions team any questions you may have about the admission process. We know that you have a lot of decisions to make, and we want to answer all of your questions. Whether you are a first-time freshman or you are considering transferring to Trevecca, we are here to help you throughout the application process. From admission requirements to necessary documents, the admissions team can answer any question you may have about being admitted!
Want to learn more? Ready to RSVP?