Big Brothers Big Sisters finds valuable resource in Trevecca instructional design students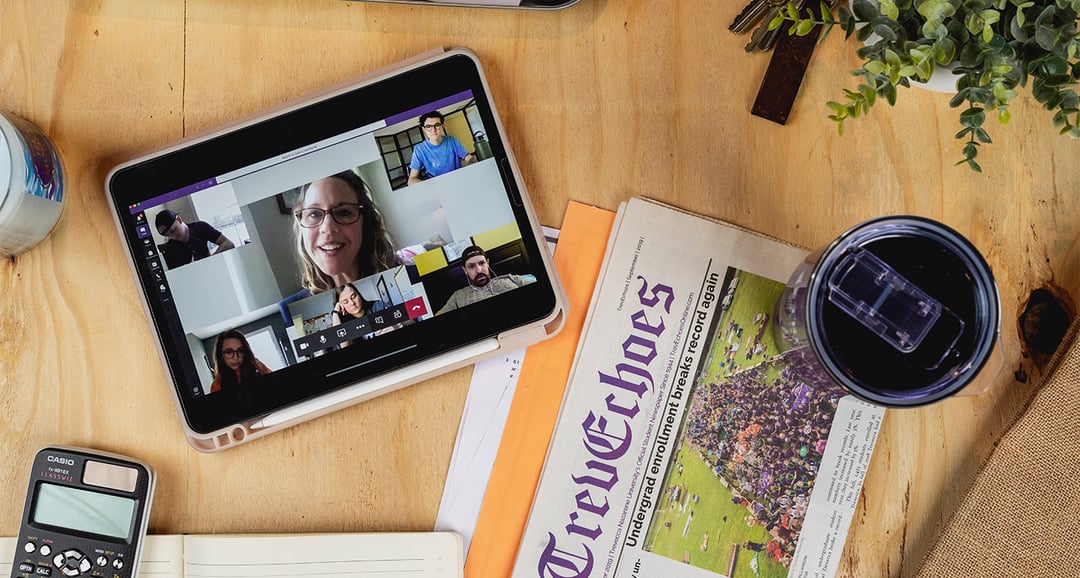 When Big Brothers Big Sisters Middle Tennessee wanted to take their learning management system to the next level, they turned to Trevecca.
"We're fairly good at developing content...our gap was the technology of not knowing how to translate that information into a product that can live online," said Bryan Currie, BBBS Middle Tennessee's Vice President of Capacity Building Initiatives. "I did some research on places in the city that were doing learning technology work and Trevecca ended up at the top of that list."
BBBS is a nonprofit that provides mentorship to young people in Middle Tennessee and across the country, using a group of volunteers known as 'bigs.' The volunteers work with kids to increase their confidence, boost their academic success and reach their potential.
"Within the last three or three and a half years we've really been trying to expand the way we train our bigs family and staff," said Currie. "We're recognizing that in our world the volunteer relationship works much better when our volunteers feel really equipped to do the things that we're asking them to do."
He said the best way for BBBS to equip their volunteers and staff is through trainings carried out on their learning management system, which has presented difficulties in the past.
"Within our organization we have a fairly robust learning management system," said Currie. "But many of our affiliates don't engage with the training because the system is so big and kind of unwieldy."
Currie and his team decided that, despite the challenges, the value of creating trainings for volunteers and staff was worth it. He put in a call to LaMetrius Daniels, now Trevecca's dean of online learning and support services.
"We had a conversation about how we could develop a partnership," said Currie. "I asked, 'do you have resources that I could tap into to find folks who could develop trainings and put them in this online world?' And LaMetrius was very gracious and excited about the idea."
Trevecca's instructional design master's degree, the only one of its kind in Middle Tennessee, teaches students to apply instructional design methods to build global solutions for online programs like corporate training. It also requires students to put together projects with community partners, so there was a natural fit with BBBS. Daniels connected Currie with a Trevecca student and a partnership began.
"Our agency acted as the content expert, so we pulled together the information that we wanted to have presented within the training," said Currie. "We handed that to the student, they then helped us organize that training into what they felt was a cohesive train of thought and then did all of the design work of putting all of that information into an online training format that they could essentially package and then hand to me to put on that platform."
As BBBS Middle Tennessee continues to produce training opportunities for their staff and volunteers, Currie hopes Trevecca will continue to be a part of their work.
"We are on our second student now and having a good experience," Currie said. "As we continue to develop training, we would love to work with Trevecca again."