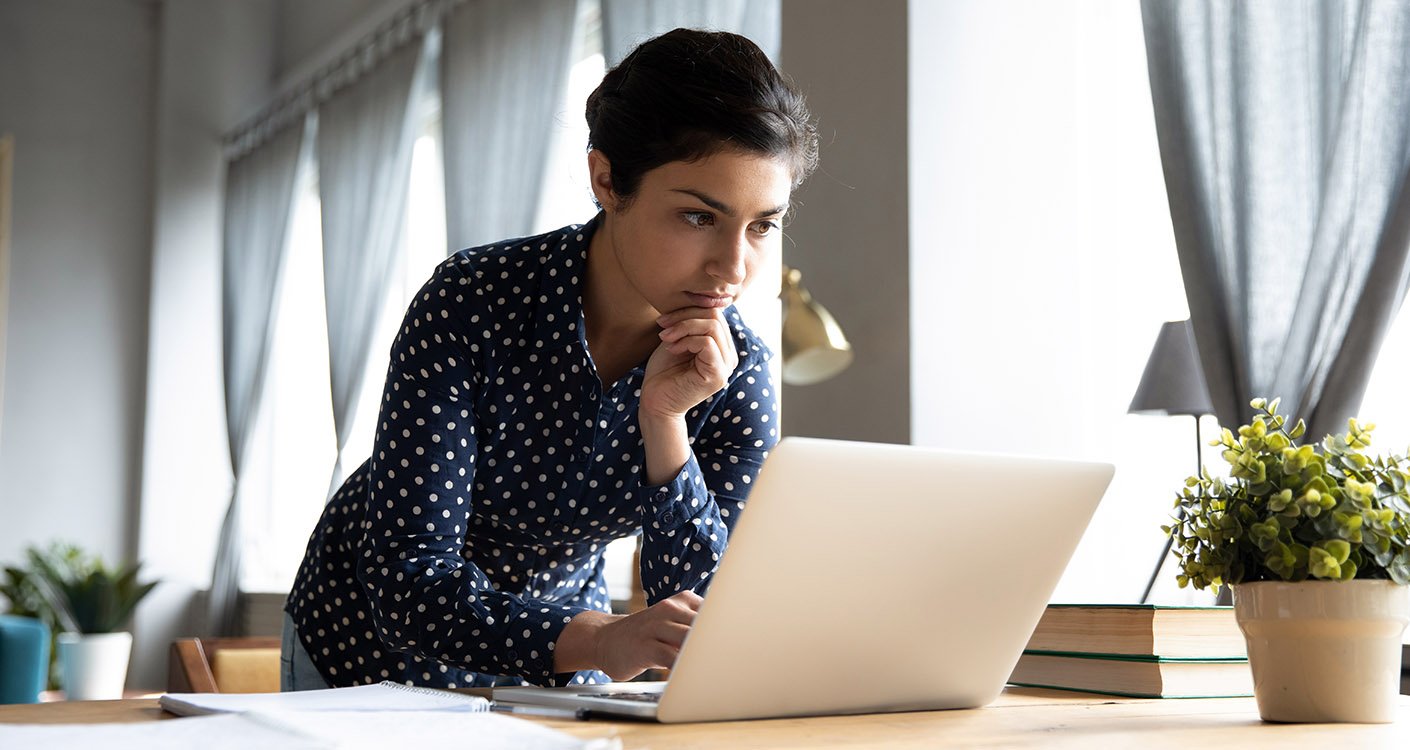 COVID-19 has taught us some valuable lessons—from time management to the importance of community—but the global pandemic has also brought greater awareness to the field of instructional design.
Instructional designers specialize in designing and developing effective, engaging learning experiences across a wide variety of fields. From remote learning to corporate training, instructional designers play a vital role in a world that runs on technology. So if you enjoy helping people learn, instructional design might be a good fit for you since you can use your skills in a number of fields or careers. Learn more about a few career paths you could pursue with a degree in instructional design.
Education
This one's a no-brainer, right? As COVID-19 made remote learning the norm for many students—kindergarten through college—the value of strong instructional designers who can organize material for online instruction became readily apparent. In education, instructional designers can help teachers create vibrant, engaging digital learning experiences for a variety of audiences. With a degree in instructional design, you can be a part of a team that designs courses and curriculum to meet specific educational goals and outcomes. As an instructional designer in the education field, you could work for a school system or district, a college or university as well as distance learning or educational companies.


Training and Development
Companies, nonprofits, government agencies and more all need corporate trainers. In today's world, training often takes a digital format (and learning is more than a slideshow presentation, right?). That's why companies and agencies need talented instructional designers who can help them educate their employees. According to the U.S. Bureau of Labor Statistics, the job outlook is good for corporate training and development specialists, with an average growth rate of 9 percent, which is a much faster rate than the average rate for all occupations. As an instructional designer for a company, agency or nonprofit, you could pair your work with another field you're passionate about—everything from healthcare to music to insurance. Some companies even employ chief learning officers, a high-ranking corporate officer who is charged with creating the corporate strategy to train and develop employees in areas that align with the company's goals and values.


Human Resources
Most businesses have human resources departments, which in addition to doing much of the company's necessary training and development, also help identify, screen, recruit and train new employees. Onboarding (and exiting) a corporation often involves some sort of training, much of which is accomplished through online training modules in today's world. Human resources departments are also tasked with educating employees about benefits, workplace policies and rules, regulations or laws that apply to the company's work. As an instructional designer in human resources, you would play a vital role in creating the educational materials that keep employees informed, happy and fulfilled in their work.
---
Become a Valuable Asset to Your Organization as a Remote Learning Expert
From building academic courses for the classroom to designing training seminars for the workplace, the instructional design and technology degree applies to multiple disciplines and work environments. Versatile and practical, this program offers an education that's both relevant and timely. Trevecca's Master of Science in instructional design and technology is the only one of its kind in Middle Tennessee—and the 30-credit-hour program is offered entirely online.