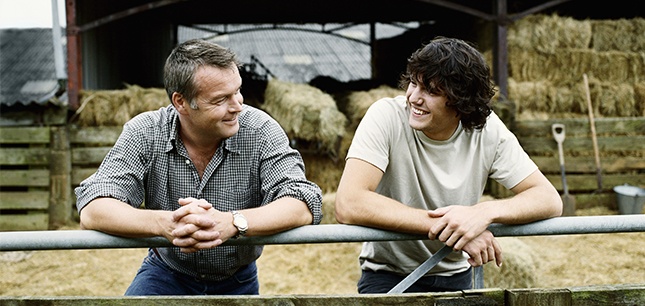 It seems like just yesterday that you dropped your student off at college, helped decorate his or her dorm room, and waved good-bye. But now, your child's first year of college is drawing to a close. In just a few weeks, you'll be packing up that dorm room moving your student—and all his or her stuff—home.
Sure, your student has been home for the holidays and weekends, a few short breaks here and there. But now, he or she is coming home for the entire summer, and you can guarantee that adjusting to the family dynamics won't be as easy as unpacking a few boxes.
For the last nine months, your child has been making most of his or her daily decisions. College provides a safe place for students to exercise independence and grow in maturity, which is great—but it can make for a rocky readjustment when they move back home.
So what can you and your students do to make that adjustment a little easier? Here are a few tips to ensure a happy summer.
Have conversations about expectations. "So much relational success in this area is connected to the ability to discuss what each party is expecting from their time together," said Megan McGhee, coordinator of the freshman year experience, in Trevecca's Center for Leadership, Calling and Service. To put it simply, you might be envisioning a summer full of family dinners and staying up late into the night to talk—and your student may just want to hang out with friends and sleep. To avoid this disparity in expectations, commit to having some tough conversations with your child at the beginning of summer break. You might want to talk about chores and household responsibilities, employment expectations, money and even the kind of time you'll spend together.
Understand your child doesn't think of him- or herself as a child anymore. It's easy to slip into old patterns when a child comes home, but the family dynamic has changed. Your student has been making decisions and beginning to take responsibility for his or her own life for most of a year. That said, he or she is going to expect to continue making decisions this summer. As parents, strive to guide your students, but resist the urge to make all their decisions for them like you did when they were little.
Hit pause on emotional responses. According to McGhee, students have often spent a lot of time at college thinking. They may come home ready to make some big decisions that will have an impact on their futures—like transferring colleges, changing majors, relationships and more. As a parent, you might be blindsided by those decisions and tempted to respond emotionally. Don't. Instead, take the time to process. "Family members can help the situation by asking for time to process the decision separate from the student before engaging in discussion to allow emotions to settle," advises McGhee.
Be committed to communication. Communication is more than talking. It's striving to understand the other person's point of view and discussing your differences. Make the effort to listen to your student's concerns, dreams and desires and engage in ongoing conversation about them. Part of raising a child is helping him or her learn to live independently, but there are growing pains in that process. This summer may have a few stressful or tension-filled moments, but don't let the moment overshadow the process.
Acknowledge that things are different. "The best way to have a positive relationship with a returning student and vice versa is to discuss the elephant in the room," McGhee says. Instead of ignoring the changes in your relationship, be upfront about them. Talk through issues when they arise and work together to create ways to deal with the problems. Pretending things are exactly the same as before simply won't work—because you and your child aren't the same people you were nine months ago.
Most of all, enjoy the summer! Let your student know how happy you are that he or she is home and set aside time to spend time with him or her one-on-one. Get to know your child and invest in the adult he or she is becoming. Before too long, you'll be helping him or her pack for the Fall 2018 semester.

(By the way, Move-In Day is August 24 for returning students.)