Why I'm coming back for Homecoming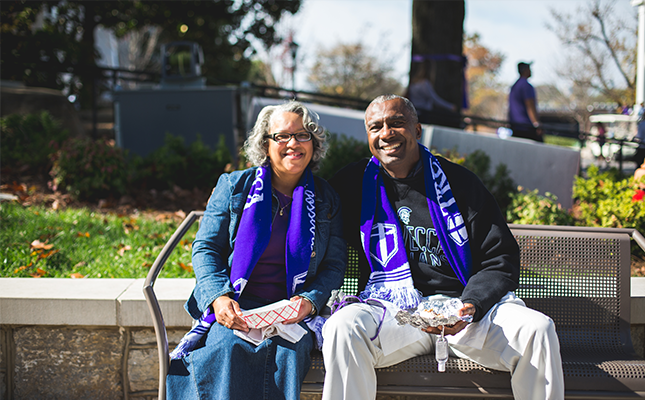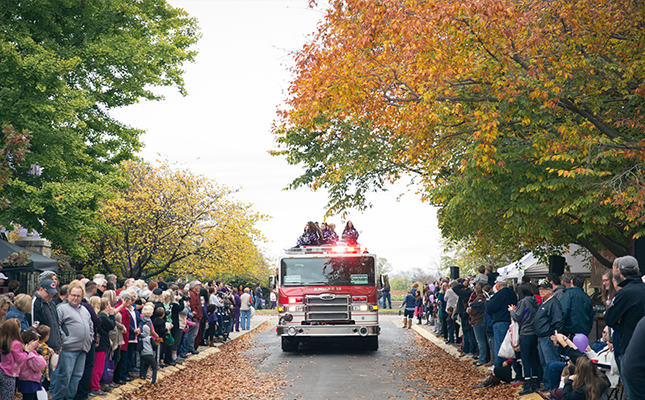 Trevecca's Homecoming celebration kicks off today, and the University is buzzing with activity and excitement. Campus is adorned with purple decorations, students are making floats for the parade, and alumni and friends of the University are making their way home to the Hill to participate in the festivities.
For alumni, homecoming is a chance to return to their roots, see old friends again and watch as life on campus continues to flourish. For many alumni, Homecoming is the must-attend event of the fall, a weekend they plan for and look forward to.
Tracy and Valerie Spaur from Richmond, Va., are thrilled to come home to Trevecca for Homecoming 2017. They've made the trip back to Trevecca for Homecoming almost every year since graduating in 1977.
"We have been coming back for Homecoming at Trevecca for 35 out of 40 years since we graduated," Tracy said. "Homecoming became a reunion with friends, especially Victor and Sharon Morgan who live in South Carolina. It became our yearly reunion with them and other Trevecca friends."
For the Spaurs, Homecoming carries even more importance, because their daughters—Nena, Stephanie and Rebekah—each graduated from Trevecca as well.
"Since our three daughters each attended and graduated, it has become a much bigger and more meaningful event," Tracy said. "We now have multi-generational friends!"
For Tracy, the one of the best parts of Homecoming is getting to meet and interact with current students.
"My favorite part is the parade because I get to see a sampling of the students and all of the fun things they come up with," Tracy said. "I like to hang around and visit with people before and after the parade, which is the Homecoming aspect for me."
While the tradition is fun for the Spaurs, it's also become very important to them as a family.
"As I have been reflecting on the benefits of consistently attending Homecoming, I began to consider the positive effects this had on our children growing up. It was a tradition. We didn't ask ourselves, 'Are we going to Homecoming this year?'" Tracy said. "It was a tradition that has built strength in our family. Traditions do that. The tradition of Homecoming caused our children to love TNU as much as we did so that partly explains why all three of our girls attended Trevecca, and now they want to return for Homecoming too. Traditions have a lot of benefits!"
So whether or not Homecoming is a tradition for you, get ready for a great weekend packed with excitement and fun. Put on your purple and white, grab your friends and family and come home to Trevecca this weekend. Click below to view the schedule.