What to expect at New Student Orientation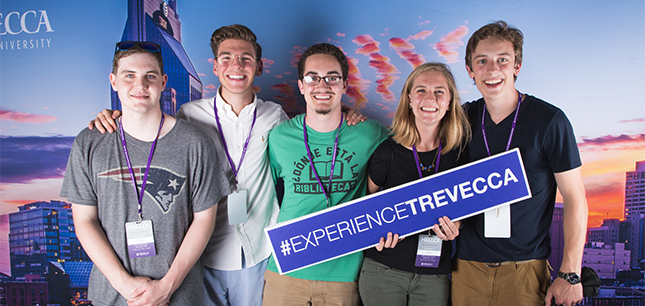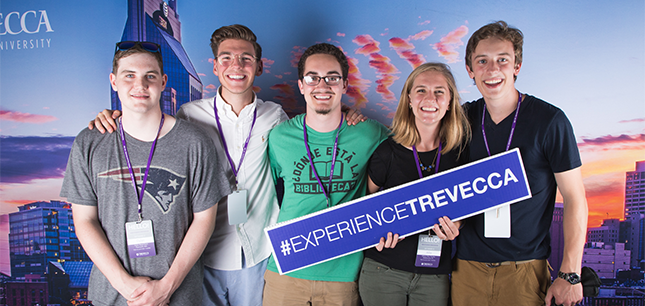 June New Student Orientation at Trevecca is almost here, and we can't wait to meet you! Here are a few tips to help you make the most out of your orientation experience.
Take part and stay present.
Orientation is a time for you to get to know other students, our campus and the professors and advisers who are going to help shape the next few years of your life and your future. Don't miss out on those opportunities! Say yes to whatever comes your way during the weekend and don't hesitate to jump in!
Ask questions.
If you want more information or are confused about something, don't be afraid to ask. Chances are, if you have a question, others do, too. Remember: getting questions answered is one of the main purposes of orientation. Speak up!
Take notes.
Chances are, you're going to get a ton of information throughout the weekend—way more than you can remember or even fully understand. It might seem overwhelming, so write down as much as you can to help you reflect, clarify, and ask questions later on.
Get important contact information.
After orientation, you'll likely have questions regarding your major, residence life, financial aid, etc. Make sure to get the contact information of the people you meet with throughout the weekend to prepare for follow-up questions you may have.
Enjoy the experience.
You may have a lot of anxiety or expectations for what's going to happen at orientation. Instead of letting those worries or ideas color your experience, just enjoy what happens. Get to know fellow students. Explore campus. And most of all, have fun! We're so glad to have you here.
---
Looking for more info?
Check out the schedule and other Orientation details by clicking the button below.