Trevecca students seek to make Nashville a name in Late Night TV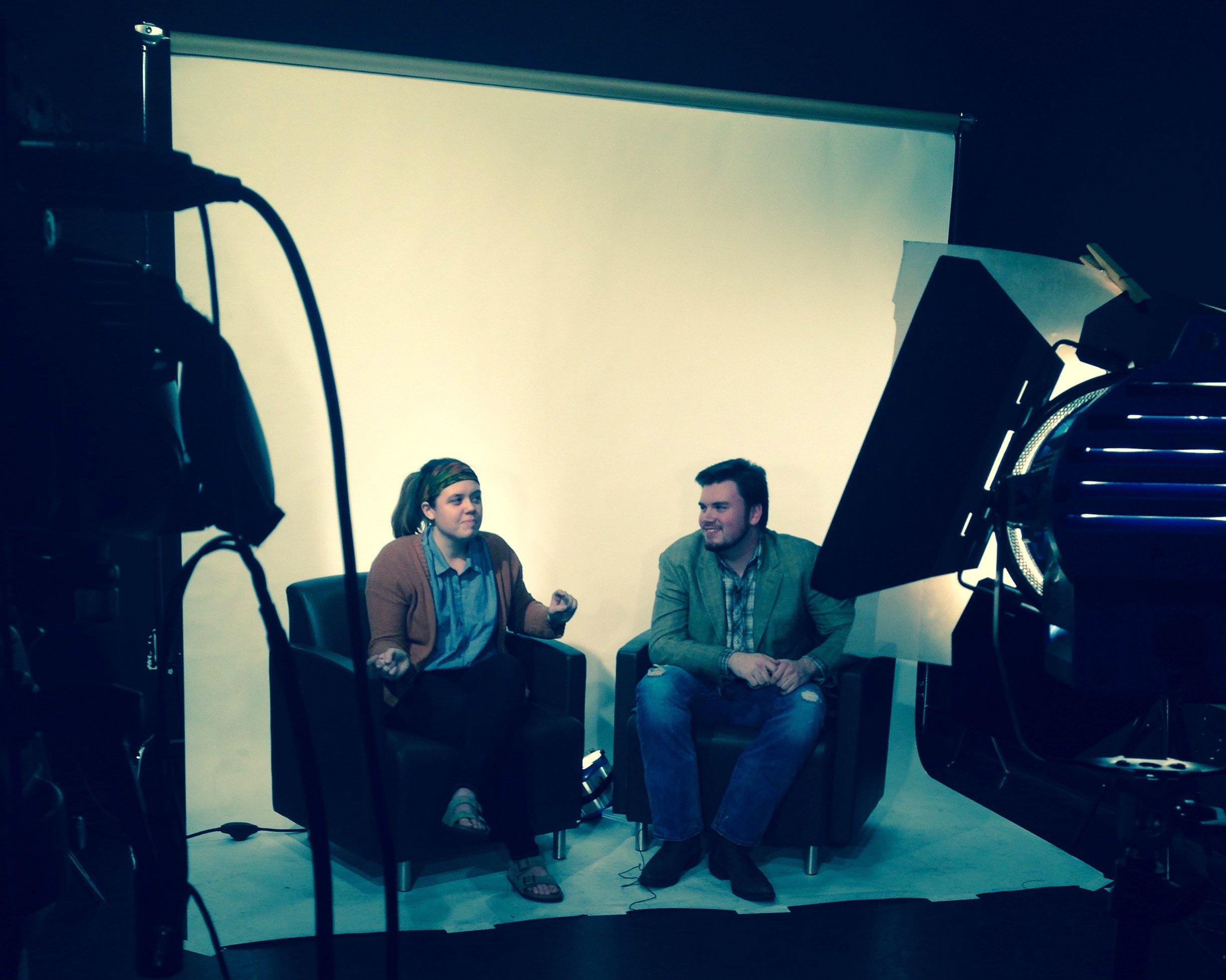 Trevecca junior Zach Farnum kicked off a web-series on Trevecca's campus showcasing good ole Nashville.

"Music City Live!" the first talk show for Hart Street Entertainment Production debuted online last Thursday.

A team of more than 20 young adults—mostly Trevecca students—developed the web-based talk show.

Creator Farnum compared it to a night show.

"I saw the need with Nashville expanding. When you go to New York or L.A. you can go see Jimmy Fallon or Jimmy Kimmel," Farnum said. "There's nothing in Nashville, and it's Music City."

The first show welcomed guests Trevecca student Rachael Nemiroff and music from Wings of Apollo.

"As one of the top-growing entertainment cities, it's time we have that spot in late night television," Farnum said.

Audience members can except to feel like they are in a live studio TV audience, Farnum said. The show has a monologue, guests, music and games.

"There will be a lot of fun stuff to come," Farnum said.

The show is filmed in front of a live audience and then broadcasted online at musiccity-live.com.

The communications major is very thankful to Trevecca and professors for their help and encouragement along the way.

"We are really appreciative to Trevecca's help in all this," he said.

They are also thankful they reached their Kickstarter goal of $1500 to cover the cost of the show.

The next live taping will be at 6 p.m. March 29 in the Boone Business Building.

To watch the first episode click here.