Trevecca senior "takes the plunge" in Honduras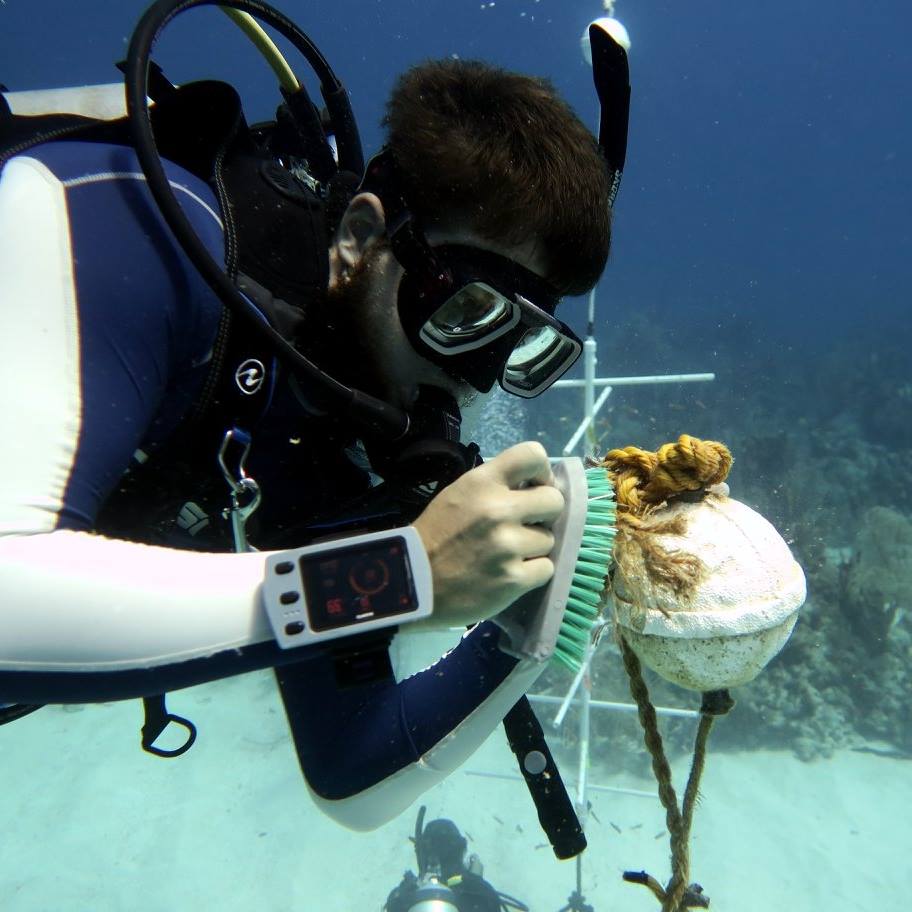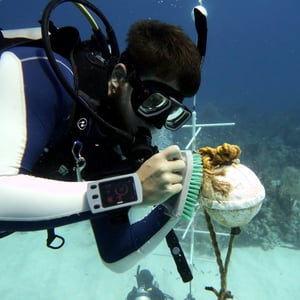 Halfway through his descent, Riley Barrett looked up. The sunlight stopped coming through and the air pressure had significantly increased. It was just him and his instructor.
In his first attempt to deep dive, Barrett, a Trevecca biology major set to begin his senior year, reached 125 feet below the surface of the Caribbean Sea.
What others might see as an unnerving experience is a necessary step Barrett must take to complete his certification and become a divemaster.
For two months, the Trevecca senior was both student and teaching assistant during his summer internship in Útila Dive Center, Honduras. Barrett assisted instructors during diving courses while also receiving specialties in deep diving, nitrox, shark conservation and Caribbean lionfish containment.
Barrett says he has always loved the water.
In high school, he started out as a swimmer, but it was during his sophomore year that he started putting on scuba fins and learned to dive in open waters.
"I found that diving was basically a different world almost, kind of an escape," he said. "It just allowed you to see whole new creatures in their natural habitat."
When people think of scuba diving, a career option often isn't what comes to mind, he said.
Barrett didn't think so at first, either.
In fact, the thought of a career in the aquarium industry didn't cross Barrett's mind until he witnessed a diver in Ripley's Aquarium working with the fish in the tank.
And when a local dive shop in Nashville recommended Barrett to Útila, he thought it was the right kind of training he needed to take.
"It gives you a recognition that you can work with the animals in the aquarium. You don't have to be just a person that's at the front desk helping people or someone talking outside of the tank," he said.
Though there are always worries about his safety, Barrett's parents had been supportive of his decision to pursue his passion even if that meant traveling to a foreign country.
Barrett was submerged in the ocean almost every day during his time in Útila. But this also revealed to him the environmental threats to aquatic life. Coral bleaching and plastics are the most prevalent issue he witnessed firsthand.
"[The divemaster course] teaches you how to control yourself underwater, but it also teaches you a lot about conservation in the ocean and how as scuba divers, we are [the] voice to basically talk about the ocean and to tell about its condition," Barrett said.
Útila introduced Barrett to a different diving culture. Barrett says the laid-back atmosphere, uninhabited beaches and casual conversations was the best environment for him to improve his skills.
"I think [this experience] mainly helped me to realize the desperate need of education on the conservation of marine life and education on how people misunderstand certain creatures in the ocean. It's helped me to also affirm myself and what my career path is," he said.
---
Ready for your adventure?
Whatever your passion, we want to help you chase it at Trevecca. Click below to learn more about our academic programs.