The More You Know: Trevecca's ROTC program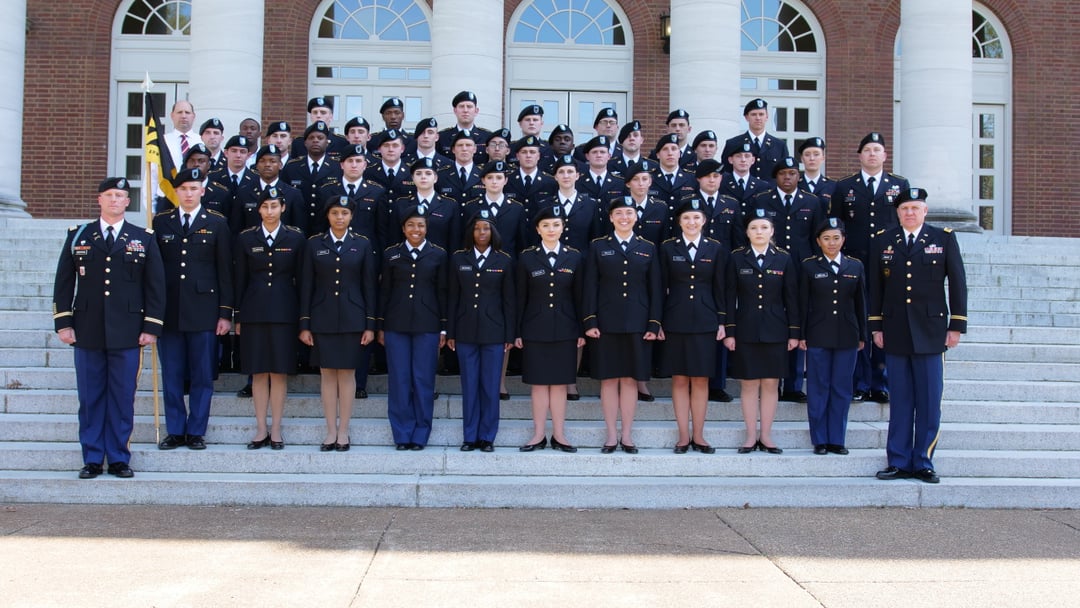 You're probably familiar with the ROTC, but you may not know that Trevecca students can take part in the program. Trevecca's ROTC program—which stands for Reserve Officers' Training Corps—is offered through a partnership with Vanderbilt University. We recently talked with Darrell Thompson, ROTC recruiter at Vanderbilt, to learn more about the program and discuss what it truly means to be a member of ROTC.
Here are four facts Thompson shared about Trevecca's ROTC program.
1. ROTC teaches many skills that go far past Army training.
According to Thompson, ROTC students learn skills that extend far past the military and can be applied in a variety of careers. "Army ROTC is a college curriculum designed to educate and train young men and women to be the future leaders of the Army," he said. "It develops in each cadet the requisite skills needed to lead soldiers in the challenging environments of today's world. Most of these skills are transferrable to civilian life and careers." Thompson stressed that the ROTC helps students develop the soft skills employers want such as communication, conflict resolution, teamwork and collaboration as well as taking initiative and being proactive. "ROTC students learn first-hand through their training experience and practical application which gives them an advantage over their peers," Thompson said.
2. ROTC can help you pay your way through college.
The ROTC program offers many scholarships for its participants, including tuition scholarships and monthly stipends. "Army ROTC has numerous types of scholarships," Thompson said. "To be eligible for a scholarship, a student must meet all contracting requirements plus have a GPA of 2.5 or higher." Several scholarships are available for current college students, Thompson says, including a 2-3 year campus-based scholarship and a 2-3 year Army National Guard or Army Reserve scholarship. All scholarships pay full tuition and fees per semester and also includes both a monthly stipend and a stipend for books. Students will still be eligible for Trevecca scholarships.
3. People have misconceptions about ROTC.
Some people may think that if a student joins an ROTC program, he or she will soon see the battlefield. Thompson says that "while the Army exists to fight the nation's wars," the goal of the ROTC is to prepare students to lead, whether in the military or in their chosen field. "All Army officer career fields offer leadership skills needed every day in the civilian world," Thompson said. "About 80 percent of the jobs in the Army are non-combat occupations."
4. Participating in an ROTC program can give students a competitive edge.
Army ROTC training and experience coupled with a degree can help graduates stand out above the rest. "Army ROTC provides students with priceless mentorship and leadership development opportunities and training, which are essential to success in a military or civilian career path," Thompson said. "Regardless of background, serving as an Army officer provides leadership development and long-term career advancement that allow students to rise above their peers."
For more information about Trevecca's ROTC program, contact Darrell Thompson, scholarship enrollment officer, Vanderbilt University Army ROTC, at (615) 343-7616 (office), or (931) 220-1727 (cell) or by email at darrell.thompson@vanderbilt.edu or visit www.vanderbilt.edu/army.
You can also talk with Stephen Deese, undergraduate admissions counselor, in Trevecca's Office of Admissions to learn more. Call 615-248-1537 or email srdeese@trevecca.edu.