Take time to be grateful this Thanksgiving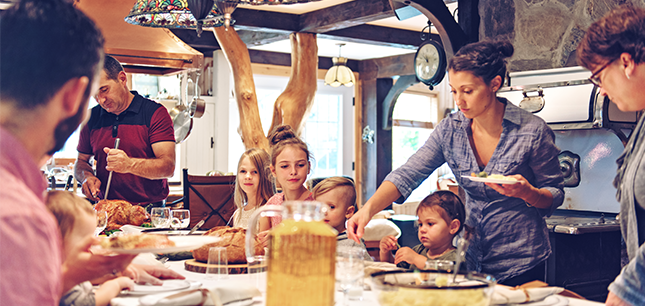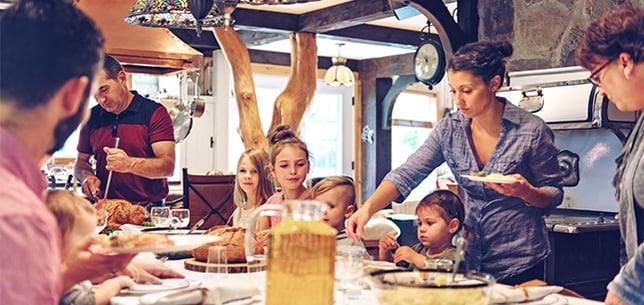 For many of us, Thanksgiving brings the promise of a few days off and time to relax. But for adult students juggling fulltime jobs, family responsibilities and homework, the added activities of the holidays can make an already full schedule seem overwhelming.
The stress of the season doesn't have to defeat you. Here are some tips to help you take care of yourself during a busy season—and practice gratefulness along the way.
1. Take a moment to focus on what you're truly grateful for.
Set aside a few moments each day to think of three things you're thankful for. If writing helps you to focus, consider starting a gratitude journal.
2. Listen to yourself.
Pay attention to the things you say. Are most of your conversations punctuated by complaints or criticisms? Do you focus more on what's wrong than the good things in your life? Rather than spending your words and energy on negative things, choose to look for the positives in your life and be grateful for those relationships, experiences and situations.
3. Let yourself actually rest.
Yes, there's a lot to do, but chances are, your body could use a little recharge. Sleep in, take a nap or go to bed early. Watch a movie you love or go to a game. Press pause on your to-do list, even if just for a few hours, and invest in something that allows you to feel relaxed and rested.
4. Volunteer.
Maybe it seems like adding something else to your schedule, but giving back to those in your community can be a good way to help you refocus. You'll be more aware of the things you take for granted, but you'll also get to experience the joy of serving others.
5. Focus on the experience.
Thanksgiving is a time to get together with friends and family and be grateful. It's easy to get caught up in all the details and miss out on opportunities to simply spend time with those we love the most. Wherever you spend your holiday, make sure you slow down and enjoy the moment, from a phone call with a friend to a great cup of coffee. Don't be so focused on everything that you have to do that you miss the moments that matter.