Q&A: Pullen and Brown Serving their States at the Highest Level of Health Care
| Alumni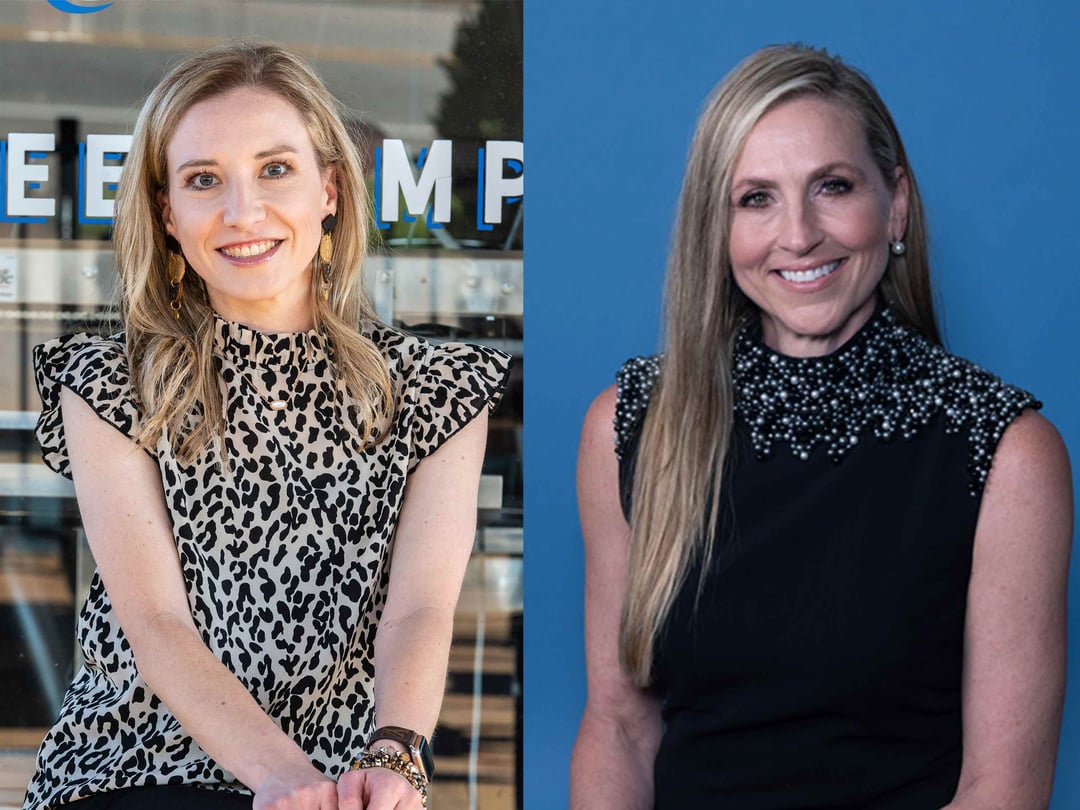 Health care leaders Lee Ann Brown and Ashlie Pullen began pursuing their future medical careers at Trevecca. Both were recently appointed to positions of state authority in their respective areas of expertise.

What are some of the ways you serve the public and the medical community in your current role(s)?

Brown: I'm the founder and owner of the SpinePain & Orthopedic Injury Center in Clearwater, Fla. We manage and treat a variety of musculoskeletal disorders along with the pain that accompanies these maladies.

I serve as both a treating physician and as medical director for the practice. Our approach is novel in the sense that we provide an intermediate specialty step between internal medicine and surgical intervention. I also currently serve as president of the Florida Osteopathic Medical Association. Our association educates and advocates for osteopathic physicians throughout the state.

Pullen: I'm the deputy chief nurse of emergency preparedness for the Georgia Department of Public Health. In this role, I provide statewide leadership and technical assistance regarding nursing practices, emergency preparedness planning and all other services provided by public health nurses throughout the state.

I work to collaborate with the 18 public health districts and external stakeholders on statewide emergency planning, exercises and quality improvement processes. I also help develop and maintain policies, procedures and guidance related to mass care and emerging health threats, such as COVID-19 and Monkeypox, which influence the practice of public health nurses throughout the state. I provide leadership, consultation and technical assistance regarding the practice of public health nursing in disasters.

What do you find most fulfilling about your job? What is the most challenging?

Brown: The ability to help my patients get back to their normal lives and activities is the most fulfilling aspect of my career. I chose medicine as a profession because every aspect of our daily lives intersects with our health. Since opening my practice 12 years ago, our patients have become our family.

In terms of challenges, I would say that navigating the treatment protocols of health insurance is at the top of the list. It's hard to translate broad policies to an individual's body; we are all different.

Pullen: The most fulfilling part about my job is the opportunity to influence and guide change at the systemic level. The pandemic has also provided me with the opportunity to create new and creative ways to recruit and retain public health nurses.

My doctoral research focused on nursing retention, and this has spilled over into my current work, which involves looking into new ways to train public health nurses virtually. The most challenging part of working in public health is that you never know what the next crisis may hold or when it may strike. The key is to always be prepared!

How did your degree and your time at Trevecca help prepare you for your current role?

Brown: My father was a Nazarene minister, so Trevecca was the logical choice for my undergraduate studies. My time at Trevecca provided a superior education in a faith-based environment, and that gave me the tools to tackle medical school and beyond.

The relationships I made at TNU continue to this day, and this is something I deeply cherish. I am pleased to see how well the physician assistant program at Trevecca is doing and I know this will not only improve and enhance the mission at Trevecca to educate, but it will also help supply the next generation of ancillary medical providers.

Pullen: I spent my time at Trevecca studying biology and preparing for a future in the medical field. My professors and advisors encouraged me to pursue advanced studies in nursing. I remember thinking there was no way that I would ever get accepted into an accelerated program at Vanderbilt University, but my advisor told me, "Go for it!" She wrote me the most amazing recommendation and I was accepted into the program.

My undergraduate courses at Trevecca provided me with a solid foundation to pursue a rigorous advanced degree at both the master's and doctoral level. I am thankful for Trevecca and for those professors who spoke life into me and encouraged me to pursue my passions.