Parents Series: First year is almost over!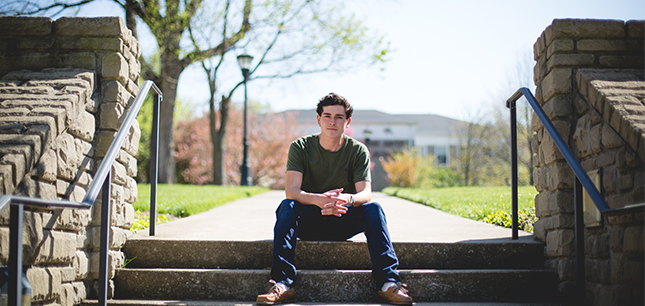 This time last year, you were preparing for your student's high school graduation. This year, he or she has almost completed the first year of college.
As the semester heads to a close, here are a few tips to encourage your student and help him or her finish freshman year strong.
1. Challenge your student to get the help he or she needs now.
The semester is winding down and, all too soon, your student will be preparing for finals and class projects. If there's a concept or a class that your student is struggling with, encourage him or her to reach out to the professor sooner rather than later. Waiting until the last minute to ask for help will only make the problem worse. Tutoring services and other help are available, so encourage your child to act now rather than wait.
2. Don't downplay your student's stress level.
When your child tells you how stressful the end of the semester is, you may be tempted to laugh it off. Don't! Maybe your child hasn't experienced the same stress levels as you have, but that doesn't mean they're not dealing with stress that feels somewhat overwhelming at the moment. Instead, offer a few stress relief options that have worked for you when you felt overwhelmed. Point your student toward on-campus staff member who can help, such as counselors, residence directors and others. Challenge your student to find healthy ways that help him or her handle stress. Learning these tools now will help your child for a lifetime.
3. Encourage him or her to rest.
The end of the semester can be a whirlwind of activity: last papers, projects and tests, hanging out with friends who are spending their summers far away, packing up your belongings and cleaning your room, celebrating with your friends who are graduating. There are a ton of activities and responsibilities vying for your student's time, and the thing students generally sacrifice to get it all done is sleep. Stress the importance of sleep and rest to your students, particularly in stressful seasons. Plus, studies have shown that sleep not only improves your memory, but it also helps you to see how the information you've been studying fits together. So sleep really can help you to pass that final!
4. Celebrate.
Think of all the ways your student has grown this year. Whether living on campus or commuting, he or she has developed time management skills, gained responsibilities and juggled work, life, and school. That's something to celebrate! As the year draws to a close, help your student to recognize his or her achievements and celebrate how all that he or she has learned will set the scene for an amazing sophomore year.