Military Moments: Common Myths About Veterans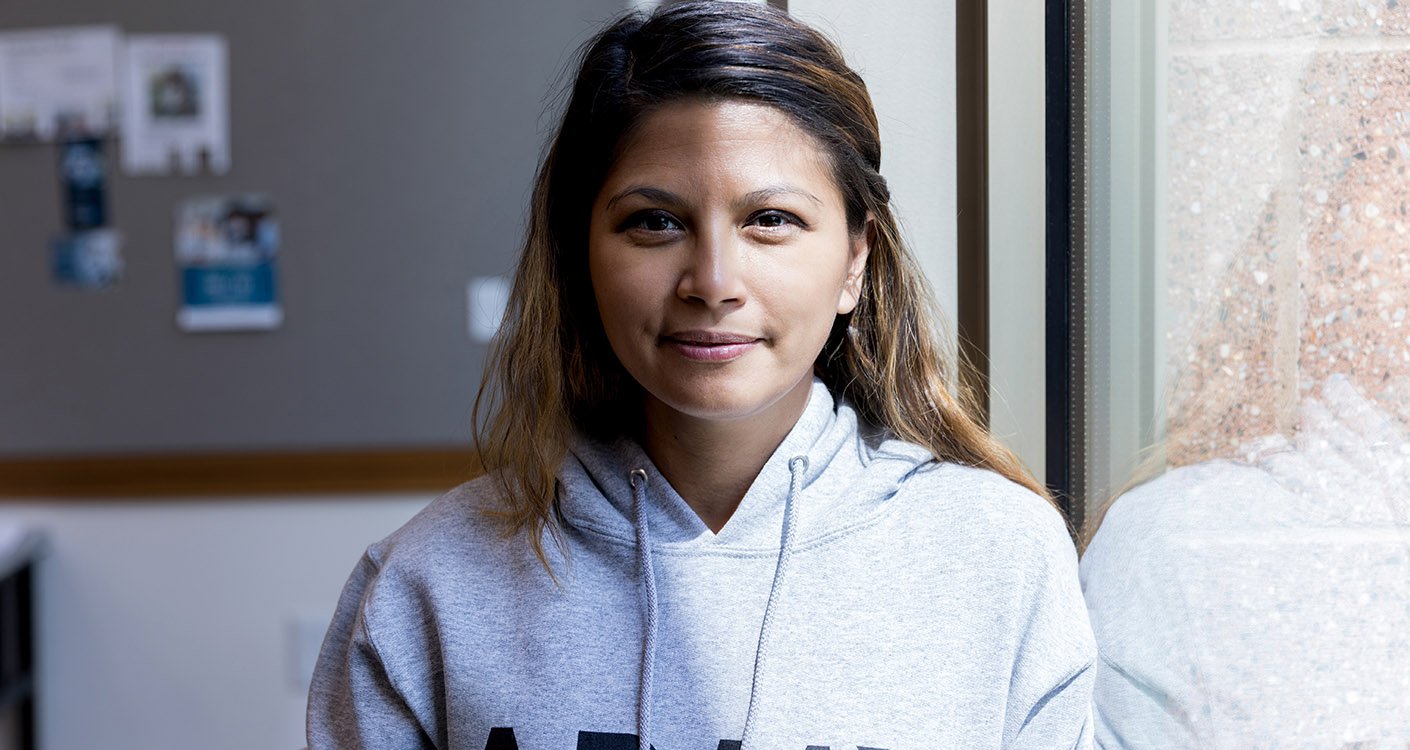 This post is part of our Military Moments series, appearing every Friday in July. If you are a veteran or service member who is looking to transition into higher education, we recognize you have specific questions or concerns that other students might not. At Trevecca, we're ready to guide you through your entire higher education journey, from application to graduation. Each week, Michael Norman, Trevecca's veteran services coordinator, will prepare you to navigate the service transition.
If you were to close your eyes and imagine a veteran, what would you see? In our society, we often have preconceived notions of what it means to be a veteran. Those myths extend to higher education and, unfortunately, as veterans and service members, we often believe them ourselves.
Let's set the record straight about three common myths focused on veterans and college.
Myth 1: Veterans are all the same.
There is only one true common denominator among veterans; we all served. Even though we're each different, we often get lumped together in everything from what we believe to what we experienced while serving. Veterans are moms and dads, brothers and sisters, widows and widowers, young and old, English speakers and people who speak English as a second language. The veteran population is easily the best sample of the United States compared to any other niche demographic. If you can imagine a belief, a hobby, a television preference or choice of music, a veteran enjoys that as well.
At Trevecca, we realize that while students may share some commonalities, every student is an individual. More than that, we recognize that veterans each come to the University with unique experiences, backgrounds and goals. As the veteran services coordinator, it's my job to get to know you, listen to your story and your goals and help you achieve them. Trevecca's faculty and staff are known for building mentoring relationships, and we're committed to walking with you every step on your higher education journey!
Myth 2: Veterans often struggle in college.
Perhaps one of the more important myths I've run across is the idea that veterans have lower success rates in college than nonveteran students. While sources differ, the Student Veterans Association of America quotes a 68 percent success rate in veterans completing the programs they begin, based on data from the U.S. Census Bureau and the VA National Survey in 2010. According to the University of Syracuse, not only are veterans more likely to complete their degrees, but they also outperform their nonveteran classmates, earning an average 3.34 GPA when the overall average is a 2.94.
Data collected as part of the same study reveals that student veterans are 36 percent more likely to earn a more advanced degree after completing an associate, and 21 percent more likely to move on to graduate degrees after earning a bachelor's. While student veterans may occasionally struggle with individual courses or concepts—just like all other students—they clearly can succeed in college.
We want to help you succeed. At Trevecca, Academic Services offers a variety of options to students at every level, from tutoring and writing services to study groups and more.
Myth 3: You'll feel alone at college.
When transitioning from the military to college, it's easy to feel different, like you don't fit in. It's important to remember that all students feel that way at some point during their educational experience. But as veterans, you've also lived through vastly different experiences than some of your classmates and are working out of a deeply ingrained "unit-over-self" mindset, often while juggling family and other responsibilities.
At Trevecca, we understand that the path you've taken to the University is unique. But just because your background is different doesn't mean there's not a place for you. We work with many students who are juggling family, work and other responsibilities while pursuing a degree. As veteran services coordinator, I know firsthand that veterans are tough and focused students who provide an added level of experience to a classroom. You'd be surprised how much of what you've experienced can be helpful to other students.
In addition, it's important to find ways to connect with other students who have served in the military. Look for veteran services coordinators, liaisons and student veteran groups that will help you connect with others who've shared similar experiences or have resources designed to help you. We'd love for you to play an active role in our Student Veterans Association at Trevecca!
---
Let's talk.
As Trevecca's veteran services coordinator, I'd love to spend time with you discussing any myths or hesitations about earning your college degree that are keeping you from reaching your goals.