Celebrating AmeriCorps Week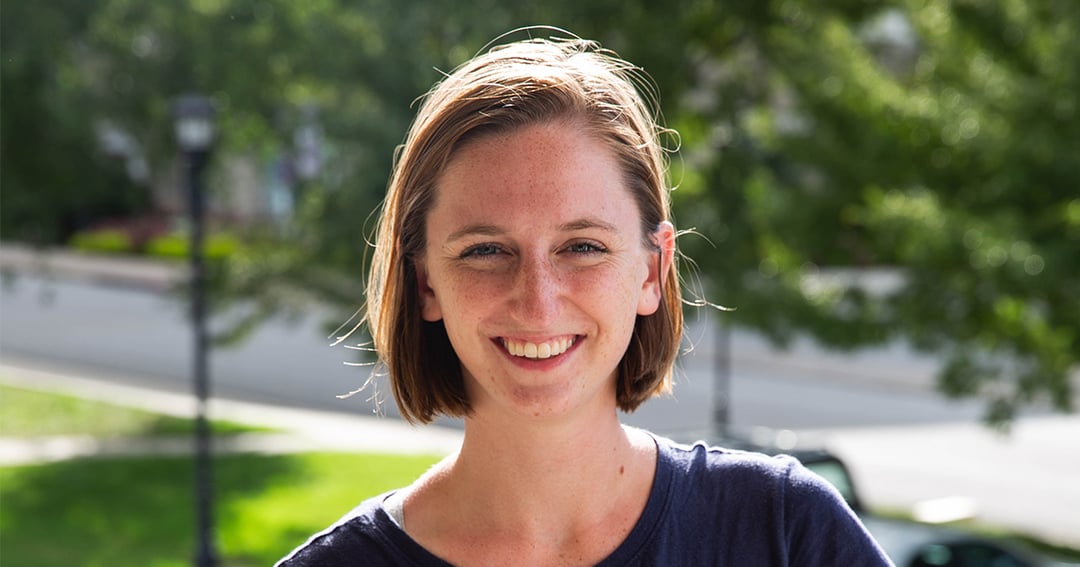 It's AmeriCorps Week, and we're celebrating Trevecca's VISTA members. Our VISTA members—Volunteers in Service to America—serve with the Trevecca Urban Farm and the J.V. Morsch Center for Social Justice, seeking to find ways the University could better serve the community.
The AmeriCorps VISTA program is a national service program that primarily works to eliminate poverty. Since 1965, more than 220,000 VISTA members have served in all 50 states and U.S. Territories. The program is funded by the Corporation for National and Community Service (CNCS), a federal agency. VISTA members work through the AmeriCorps organization and will serve alongside the University for a year.
Dani
Neiderhiser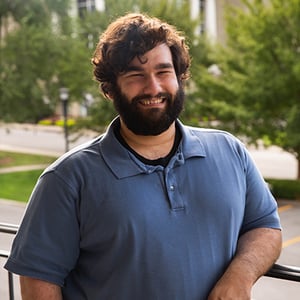 First, let's meet Dani Neiderhiser, who earned a bachelor's degree in social justice from Trevecca in 2015. He's currently completing a master's in counseling at Trevecca.
As a VISTA member, how do you spend your days?
My role at Trevecca is as a partner. I research nonprofits and organizations in our zip code that serve people living in poverty and put them into a database—among other things like helping with the Six8 Fellowship a little.
Why is your work important to you?
Besides the good work that AmeriCorps has us do, it feels good to be able to help in the place I called home for four years to help the community it is in.
What was it about the VISTA program that appealed to you?
I was excited to work at a job that has the capacity to help people. I felt very unfulfilled working in a kitchen before this, especially after being a missionary right before that.
Evan Davis
Next up is Evan Davis, who holds a bachelor's degree in English with a minor in Spanish. She is a graduate of Butler University.
As a VISTA member, what's your role at Trevecca?
As a VISTA, I work on the TreeCycle program. TreeCycle is a youth employment program that employs youth from South Nashville to ride bikes and plant trees and gardens in their neighborhood. This program engages youth in environmental justice and advocacy, community engagement and action and embodies holistic perspective on healthy living. My days are mainly spent developing and executing a community engagement plan that engages youth in the work of TreeCycle. I also plan events and work to maintain and develop TreeCycle's partnerships with the greater Nashville community.
Why is your work important to you?
I see my work on TreeCycle as the work of establishing a greener, more equitable future. Youth are the future, so empowering them to become advocates for themselves, their communities, and their environment is really the only work that will ensure there is a future. Youth who know how to care for and love the earth are the most powerful beings on this planet. TreeCycle is an avenue for those youth to learn and become environmental advocates and activists.
Tell us about something you've learned while working at Trevecca.
Apart from the obvious answer of learning what it takes to develop and run a program, this year I learned how to cable breaks on a bike. When I came to the job I couldn't fix any part of a bike, not even a flat tire. Now I can patch a flat and cable breaks.
Betty Lovell
Next up is Betty Lovell. She's a graduate of DePaul University with a degree in political science.
How do you spend your day as a VISTA member at Trevecca?
My role is to serve in a supportive role to the VISTA workers at the Trevecca Urban Farm. Evan and Alex work on two separate grants, and I help them with the logistics and planning behind them. Days look like running around, sending emails, writing grants, planting trees, talking with kids in the community and just trying to do better each day.
Why is your work important to you?
My work through AmeriCorps that just happens to be physically located at Trevecca is important to me because I care so much about Nashville—my home town and place of my heart. This city raised me, and so it felt right to do a year of service here. I also care deeply about our environment and about the prosperity of all of my neighbors. So, I am glad to be working for AmeriCorps and I am happy to be doing that work on the Trevecca Urban Farm.
What was it about the VISTA program that appealed to you?
The VISTA program appealed to me because I am passionate about the work of reparations in my home town. There is so much injustice in this city that is both systemic and historical. The VISTA program seemed like a way for me to begin my work in advocacy and justice so that's why I am here.
Alexanderia Swain
Trevecca's final VISTA member is Alexanderia Swain, who hails from Greensboro, Ala.
As a VISTA member serving at Trevecca, what's your day-to-day look like?
I spend my day communicating with members of our Food Security Task Force and research information about the Napier-Sudukum community. Some days, I have meetings with Jason and Betty about the next steps process, what we'd like to achieve next. I assist with the day-to-day needs of TreeCycle.
Why is your work important to you?
Our work is important because we are trying to bring food security to a neighborhood that do not have any access to fresh fruit and vegetables or a grocery store of any kind. We are meeting with stakeholders that lived and work in the community who want to involved in the process.
What do you wish more people understood about the VISTA program?
That even though we are only here for a year our work matters. Even if we cannot see it right at this moment, we are helping people, and we are making a difference.