The Author Talk
November 6 at 1:30 p.m.
Waggoner Library Rotunda
1:30 p.m.
The Homecoming Author Talk on the Hill will feature a panel discussion about the mysterious missing last chapter of The Theology of Love, written by former Trevecca theology professor Dr. Mildred Bangs Wynkoop.
Theology of Love, which was originally published in 1972, explores theological implications of love as the overriding principle in Christianity. The discussion will examine the contents of the final unpublished chapter, the controversy surrounding it and its impact on the Church of the Nazarene, and Christian theology as a whole.
The event began to take shape when Trevecca alum and Waggoner librarian, Prilla Speer, discovered a blog post from the Nazarene Publishing House, discussing the discovery of the lost chapter.
"I thought it was fascinating," says Speer. "I think its really going to be a very interesting discussion."
Hosted by Dr. H. Ray Dunning, the panelists will include former Nazarene general superintendent, Dr. Nina Gunter; Hermitage Church of the Nazarene's senior pastor, Rev. Howard Plummer; Trevecca Mission and Christian Education professor, Dr. Kathy Mowry; and Trevecca religion professor, Dr. Timothy Gaines.
Dr. Dunning, a Trevecca alum and former theology professor, will certainly add to the conversation, according to Speer.
"He worked with Dr. Wynkoop as she was writing this," says Speer. "They were colleagues, so he brings a familiarity to the writing before and after and has the broader perspective to the larger impact it may have."
The library plans on having the updated copies of Theology of Love on sale at the event.
Our Stories, Our Songs: Hymn Sing
November 6 at 3 p.m.
Trevecca Community Church sanctuary
Trevecca's musical groups from the last six decades will be reuniting for the first Homecoming Hymn Sing. Developed by Nancy Dunlap, coordinator of alumni engagement for senior adults, and the Trevecca Heritage Committee, the event is designed to recall Trevecca's long musical legacy.
"Everybody wants to sing hymns," says Dunlap. "Music has always been a big part of Trevecca, and we've always had choirs and groups. Particularly in the '50s and '60s—a lot of people sang in them and a lot of people came to Trevecca because they heard the groups sing."
The hymn sing will be directed and produced by Michael Cowart, a Trevecca alum, and feature Trevecca alumni, including members of past Trevecca music groups.
While the hymn sing was added to the schedule with the intention of giving alumni as many opportunities as possible to come together and reunite with the memories of their college days, Dunlap and the organizers hope it will draw in current students, too.
"We definitely want student involvement in Homecoming," says Dunlap.
There will be a mix of groups, quartets and trios and opportunities in between to sing classics such as "What a Friend We Have In Jesus," "My Savior's Love" and "The Wonderful Grace of God."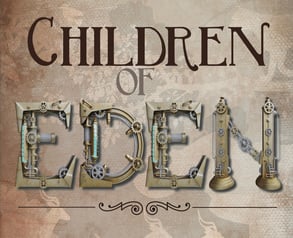 Children of Eden
November 5-7 at 7 p.m.
Benson Auditorium
$12 for adults; $8 for children and seniors
An artistic take on Genesis will grace Trevecca's stage during Homecoming in the form of Children of Eden, a musical written by Steven Schwartz, the award-winning composer behind Wicked, Pippin and Godspell. Children of Eden tells the story of humanity, beginning with Adam and Eve and following the stories of Cain and Able and, eventually, Noah.
Children of Eden is under the direction of Jeff Frame, a Trevecca professor of communication and dramatic arts. Frame selected the musical, in part, because its writing and structure allows for creativity in when it comes to staging the production. Frame and his students took full advantage of artistic license, in hopes of resurrecting the story's awe and shock factor.
"To help the stories spring back to life in a way that is in keeping with their actual power and significance, we decided to throw the story into a harsher, contemporary environment," he says.
In the first act, the story of Adam and Eve in the Garden of Eden is set in a Bohemian paradise. After being forced to leave the garden, they are sent out into a barren desert, inspired by the Mad Max movies.
The second act transports the audience in to the Steampunk world of Noah's ark. Steampunk is a sub-genre of science fiction, incorporating 19th century machinery and cultural aspects of the Victorian era. Noah is portrayed as an eccentric inventor, called by God.
Andrew Raney, a cast member and junior at Trevecca, believes the play has the potential to bring people together as they attempt to understand the musical's deep themes.
"I really hope this will open up discussion with Christians and even with non-Christians," says Raney. "I really want people to consider who God is and who humanity is and the roles that we play."
Visit trevecca.edu/homecoming for more info and to register.