Homecoming 2018: Celebrating Dr. H. Ray Dunning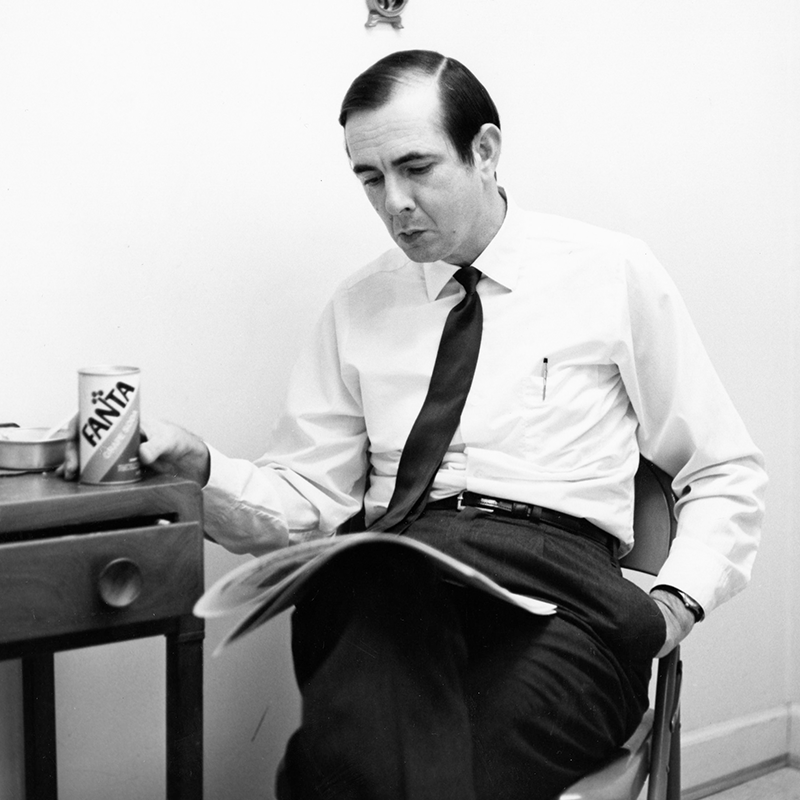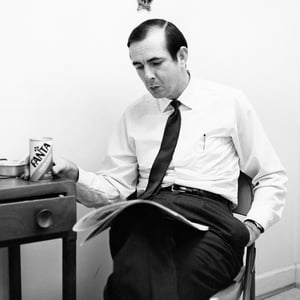 At this year's Homecoming celebration, Trevecca Nazarene University will be welcoming Dr. H. Ray Dunning back to campus. The former professor of theology will be recognized for his accomplishments at Trevecca, as well as celebrate the 30th anniversary of his book Grace, Faith, and Holiness. On November 2, Dr. Dunning will participate in an Author Talk session sponsored by Trevecca's Ray and C.R. Thrasher Archives, as well as a book signing. Dr. Tim Gaines, professor of religion in Trevecca's Millard Reed School of Theology and Christian Ministry, will guide the conversation at the Author Talk event. We asked Gaines a few questions about the event and Dunning's influence on the University.
Here's what he had to say.
1. Who is Dr. H. Ray Dunning?
[He was a] long time professor of theology, and he was the chair of the department when he was here. He essentially educated a generation of Nazarene leaders. If you came through Trevecca, he was your theology professor, so most of the pastoral work that's being done in the southeast United States right now in the Church of the Nazarene came through his classroom. There aren't too many pastors in the Southeast or that came through Trevecca who didn't have the marks of his influence on their lives … It's fun to be in the place where so much shaping is going on, but also trying to help students recognize the legacy that he's helped crafted here."
2. What theological topics does Dr. Dunning address in his book Grace, Faith, and Holiness?
This is called a systematic theology, which means it addresses every major doctrinal area in Christian belief…This is still an official systematic theology for the Church of the Nazarene. It addresses every topic from creation to theological anthropology [to] atonement… and it all has his touch on it. His influence is not just around the Southeast United States; this book is being used to train Wesleyan and Nazarene clergies around the world. It's worldwide.
3. What questions and topics do you hope to discuss at the Author Talk event?
I want to ask about the story of development, and I would also like to know about angles and aspects of his work here that he thinks advanced the Wesleyan story… I would love to know, when it came out in 1988, what was the critical reception like? What needed to be done in this book that [he] thought would make the church more faithful? I really want to ask him about some of those aspects ... how it came to be, what major contributions it makes, what edges it wanted to push, and what he thinks its lasting legacy could be."
4. What do you hope for the Trevecca community to take away from this experience?
I would love for Trevecca students and alumni to know that the theological legacy at Trevecca in particular, has been very important to the Church of the Nazarene overall. Dr. Dunning stands in a legacy that includes William Greathouse and Mildred Wynkoop, and those names have deeply shaped an entire generation of Nazarenes and that legacy still continues on in the current group of students that are at Trevecca right now… It is an honor to be associated with such a long legacy of service. I would be hard pressed to think of any other university that has had such a singular voice in shaping our theological heritage, and we are who we are today because of the people who have walked this campus. So for people coming to Homecoming to reconnect with that, I think would be a very powerful remembrance of the gift that God has given to Trevecca."
---
Join us
On November 2 at 3 p.m., Dr. Tim Gaines and Dr. Dunning will discuss Grace, Faith and Holiness in Wakefield Auditorium. At 4 p.m., the University will dedicate Dunning Drive, formerly known as North Drive. Following the ceremony, Dr. Dunning will host a book signing. All events will take place in Wakefield Auditorium.