Going back to school as an adult? We understand.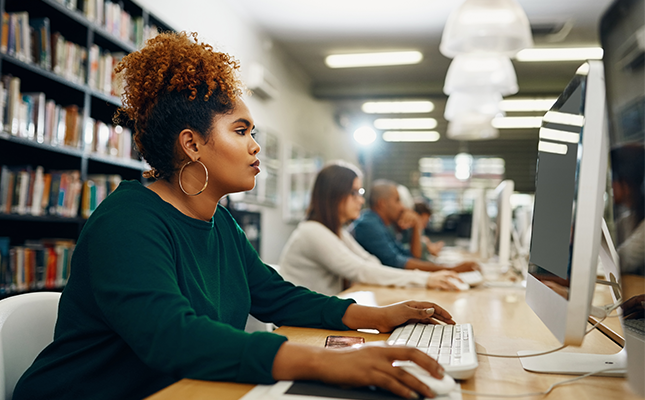 We've seen you: reading while sitting in the car rider pick-up line at your son's school. Leading out in that big project at work, then spending your lunch break finishing up that assignment. Late nights, early mornings and long commutes followed by work, church, school programs and homework.
Earning a degree as a working adult means juggling a lot of responsibilities—from making sure you're doing your best at work to being there for your kids and excelling in your classes. Finishing your degree, whether it's a bachelor's, master's or a doctorate, isn't always easy, but it's definitely possible. And more than that, it's worth it!
We know because many of the faculty members, administrators and staff in Trevecca's School of Graduate and Continuing Studies have been where you are—completing their degrees while working full-time and caring for their families. We understand why flexible schedules, online options and a one-class-at-a-time format are so important.
Dr. Ryan Longnecker
Online Ed.D. program director
Earned his master's in teaching in 2010 and doctorate in leadership and professional practice in 2013.
"The beauty of that learning is that you'll start to see yourself getting better and better at keeping all of the plates spinning AND notice that your learning has started to affect your professionalism, your productivity, and, ultimately, your career. I earned two graduate degrees at Trevecca all while waiting tables, teaching middle school, and convincing my wife to marry me. If that can happen for me...it can happen for you."
Rachel Neal
Motlow State Community College counselor and advisor
Earned her bachelor's degree through Trevecca's bachelor's in management and leadership program in 2011 and her master's in organizational leadership in 2019.
"Furthering my education has given me the confidence to pursue my dreams. I believe that education, and the hunger to learn is truly powerful. I can say from personal experience that the programs at Trevecca are designed to help you succeed!"
Johnna Vanover
Associate vice president of enrollment
Earned her master's in organizational leadership in 2018.
"I did the MOL working full time, as a mama of two, pregnant and then had baby #3 in the midst of my last class. It is possible! This is why online education is so amazing because you can fit it until your schedule."
Dr. Jeffery Norfleet
Associate dean of academic services
Earned his doctorate in leadership and professional practice in 2018.
"I had always dreamed of completing a doctorate program and working in higher education. Although I had the dream, I did not know how the journey looked for me to make this a reality. Six years passed before I identified it was time to make my dream a reality. It was not an easy decision as my life had changed. I was now a husband and a father, and my family's life was busy. I commuted over an hour every morning and afternoon to work, had children involved in extracurricular activities, and heavily involved in the ministry of our church. My main thought was, how will I conquer this challenge? I enjoyed the design of the accelerated model and consistent schedule that was created. Life continued to happen, and I was able to prepare for the majority of the tasks that surfaced during my studies here at Trevecca. The focus on Christian and ethical principles throughout the program were an added resource to assist in my every day walk as a Christian leader."
---
The right university
It may feel like there's never a good time to go back to school, but with the right university, you don't have to keep delaying your goals. Click below to learn more about what Trevecca offers.