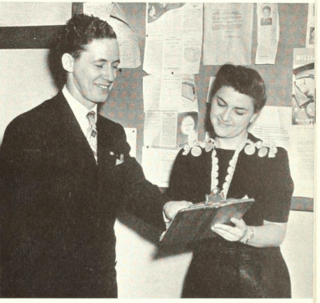 Many Trevecca students over the years have taken time out of their busy schedules for extracurricular activities, campus clubs and organizations. Since 1941, Trevecca's student government has been an important part of the campus community.

There was a delay on the formation of any sort of student government for several years due to administration decisions. C.E. Hardy, Trevecca's second president, often spoke of the seriousness of student discipline.

The Trevecca Story: 75 Years of Christian Service, Mildred Wynkoop's history of Trevecca, says that Hardy reportedly questioned if a student government was something Trevecca needed.

"But Holiness schools cannot follow in the tracks of other schools," Hardy reportedly said, according to Wynkoop's history of the University. "They must be different … We must live up to our standard and not the standard of the general schools."

In 1930, the Executive Committee is said to have regarded student government as a "rather dangerous plan for a Holiness School," but decided to get an expression from the Board.

The Trevecca Story, Wynkoop reported the significant role that University President A.B. Mackey (1936-1963) played in the history of Trevecca Nazarene College and its student government.

"In troubled days his quiet courage, honesty, vision and poise won for himself the confidence of the Board, the faculty, the students, and the constituency," Wynkoop wrote.

As Trevecca was caught in economic disaster, Mackey worked hard to rebuild the school, from financial restructuring to new buildings on campus. According to Wynkoop's book, the faculty began to take more interest in "self-development" during "The Mackey Period," and students were given more responsibility. In The Trevecca Story, Wynkoop wrote that government had its "genesis" at Trevecca in the '40s, during Mackey's presidency.

In 1944, students took the first steps toward a student-led government. A Student Advisory Council was authorized. The Faculty Advisory Council nominated students for this student organization and nominees were submitted to the student body for a vote.

According to former Trevecca President Homer Adam's book, Trevecca Folklore and Tradition, class officers conducted student government before 1944. Margaret Doggett, the first associated student body president, was elected for the 1944-45 school year.

Today, Trevecca's Student Government Association has more than 30 members, which includes an ASB president, class councils, chaplains, a communications team, and publication editors. Nominations are held every year, and SGA meets weekly on Monday evenings to discuss planning of events, campus issues, and more.