Farewells: Dr. Donna Gray's reflections on 32 years on the Hill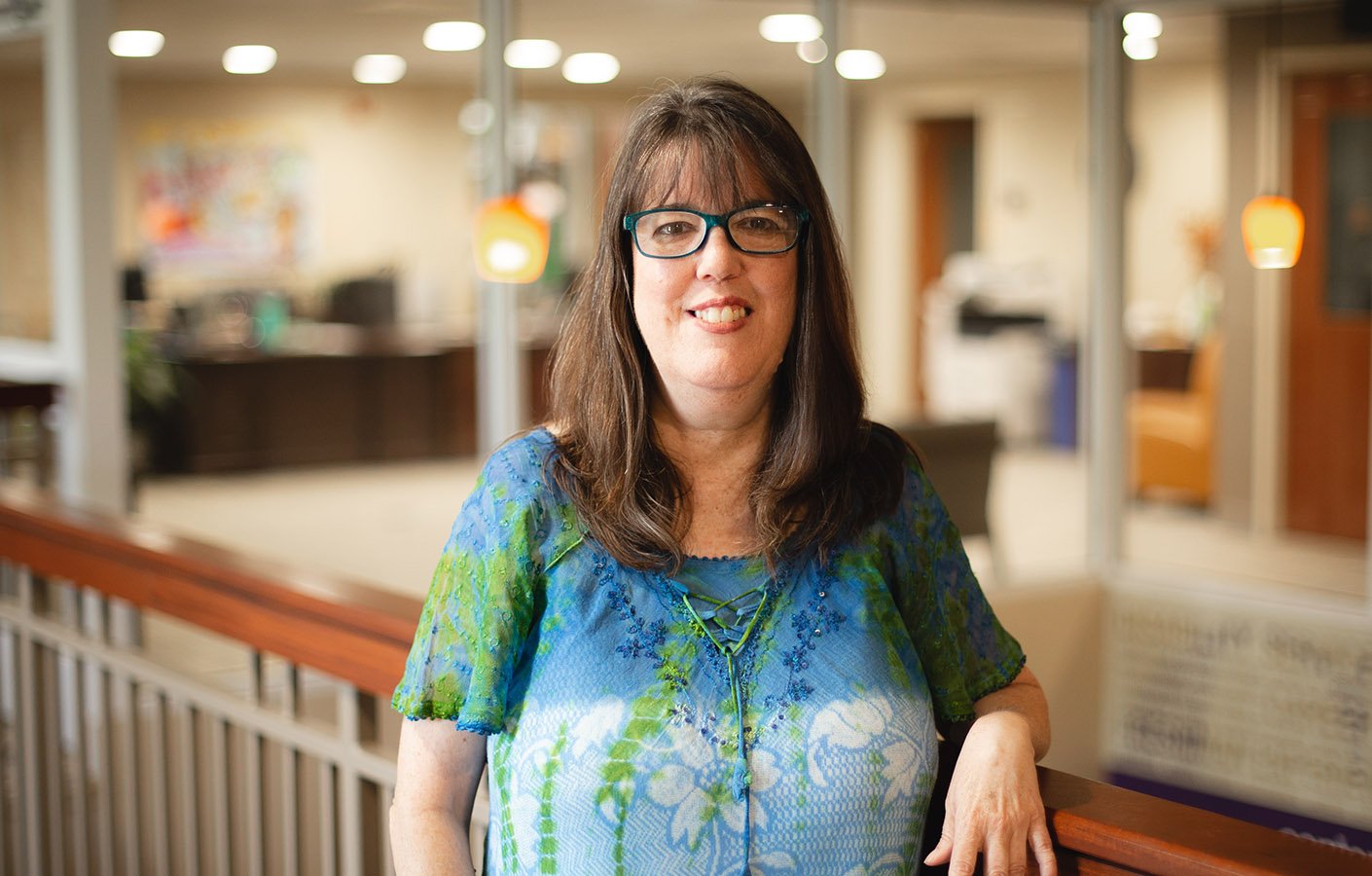 There are so many people I'd like to thank. First, I'd like to thank my parents–they instilled in me a love of learning early on and let me know that they believed in me. My mom was an English professor, and my dad was a professor (math, educational psychology, speech, and education at Eastern Nazarene College) and administrator (academic dean and president of then Canadian Nazarene College in Winnipeg, Manitoba, Canada). Both of them taught [at Trevecca], Mom part-time for several years and Dad full-time for nine years. In fact, Dad and another professor started with grant money what was then the Learning Lab and is now part of Academic Services in the Center for Student Development. While Mom died 15 years ago, her godly influence continues to impact me. Dad, now living with me down here, has taught (and continues teaching) me about flexibility and variety, key terms that have epitomized his life.
While I was working on my bachelor's degree, Mrs. Norma (then White) Spear took a chance on me and hired me as a tutor. That opportunity was one of the defining experiences that caused me to think about teaching at the college level. I learned so much from her supervising me. She is still a mentor to me, and I thank her so much for believing in me. She is the one who had a lot to do with hiring me full time here in 1988.
When I was a student in the doctoral program here, many people helped me to develop as a doctoral student, thinker, and writer, and I have to thank them: Dr. Melvin Welch, Dr. Esther Swink, Dr. Alice Patterson, Dr. Mindy Burch, Dr. Gary Streit, Dr. George Kersey, Dr. Ruth Reynard and Dr. Ruth Cox, to name just a few. I developed in my writing ability and had room to explore my passion for supporting students in writing thanks to the program. The cohort concept helped me to persevere when I was not sure I could finish, and Dr. Lena Hegi Welch was a particular support as my "study buddy," as we went through the program together. Mrs. Becky Headrick helped me so often with typing doctoral papers and dissertation chapters.
When I started as a professor here, Dr. Strickland, then academic dean, took a chance on hiring me, and I will always be grateful to him. Dr. Steve Pusey also made an impact on me when he, as academic dean, would visit us faculty in our offices; he cared about each one of us and came to us to get to know us better. So many others have made an impact on me, and I cannot list them all. Here are a few I want to thank, though: Mrs. Becky Headrick, Mrs. Michelle Gaertner, and Mr. Jeff Swink, all of whom I've had the privilege of working with for quite a few years; the rest of the Student Success Team: Mrs. Beverly Foltz, Mrs. Megan McGhee, Mrs. Mendy McNulty, and Mr. Brodrick Thomas; others from the Center for Student Development: Ms. Jessica Dykes, associate vice president and dean of student development, Mrs. Ronda Lillienthal, and Mrs. Diann Diehl, to name just a few; Dr. Tom Middendorf, with whom I had the privilege of working when he was our director of the Center for Leadership, Calling and Service and now as our University provost; Dr. Richard Parrott, who took a chance on me as a new editor; Dr. Susan Lahey; Dr. Schuy Weishaar, with whom I've had the pleasure of reviewing many dissertations and who has just the right way of helping students develop a clarity of writing style through his comments; Dr. Jooly Philip; Dr. Cathy Hendon; Mrs. Gail Pusey; Ms. Pam Costa; Ms. Pam Day, who was a librarian here when I worked in the Academic Support Center on the bottom floor of Waggoner Library; Mrs. Prilla Speer, associate librarian since 1978; and Mrs. Ray Thrasher, long-time library director who died about 1½ years ago. I have learned how important people are to our lives and how many people I have to thank for their influences on my life.