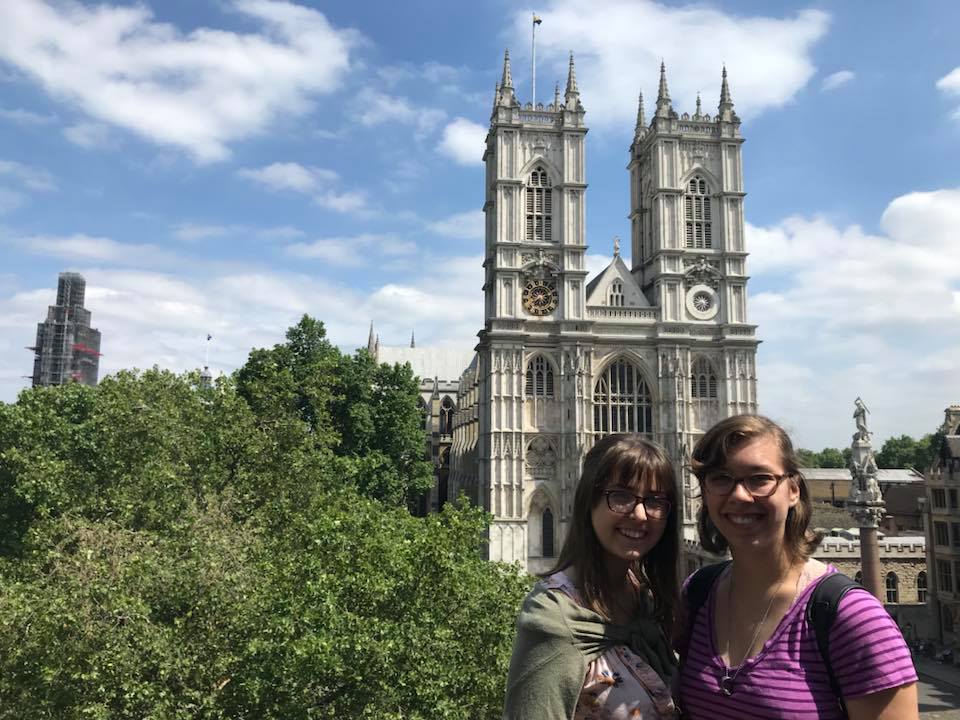 This summer, four Trevecca students are spending a month at Oxford, studying where some of their favorite writers lived and worked, learning about Christian tradition and exploring the city of Oxford and beyond. The students—Lily Thomas, Torri Frye, Grace Mendez and Anna Turpin—will take part in the Council for Christian Colleges and Universities' (CCCU) BestSemester Program June 13-July 14. Learn more.
---
When I was accepted as a student in SCIO's (Scholarship and Christianity in Oxford, the UK subsidiary of the BestSemester Program) Oxford Summer Program I had no idea what to expect, and I was instantly blown away we arrived. Torri (Frye) and I found our way to Oxford by bus from Heathrow Airport on June 14, and spent the day settling in to our new home called The Vines.
There are 38 total students from all over the world here to study; students from Australia, Puerto Rico, Singapore and all over the United States whose ages range from 18 to mid-30's. The diversity in our little group alone provides an exciting atmosphere as we all live together in a three-story home, with shared bathrooms, lounging spaces and kitchen. The staff here really emphasize the importance of community, so we have "food groups" where we all sign up in a group and cook for each other throughout the week. This, so far, has been one of my favorite aspects of living here.
Every day is different. The program is set up in a way that there are two weeks of seminars for your respective classes, and then two weeks of tutorials. Tutorials consist of meeting one-on-one with your professors and presenting a paper which you both read together, and then the professor gives feedback. We are still in our seminar weeks, which means every day we take our bicycles from the Vines and ride down to Wycliffe Hall, a college not far from central Oxford, where we have discussion-based classes for about two hours each. Two hours might sound bad, but it really isn't once you factor in our regular biscuit breaks.
The best part about being here is the rich historical value of the city. Everywhere you turn, there's something new (or really old) to look at and experience. A few days ago, for example, we walked to the Kilns, the house where C. S. Lewis lived, and then later had fish and chips at the Eagle and Child Pub where The Inklings often hung out to talk about literature. Every place has a story (especially the 100+ libraries and Blackwell's Book Shop, which has three miles worth of book shelves that are all packed full of books). I could go on and on about how much history and meaning this city holds, but honestly, it's so much better to experience it yourself!
---
Learn more
To learn more about Trevecca's study abroad programs, click below.