Behind the Scenes at Little Women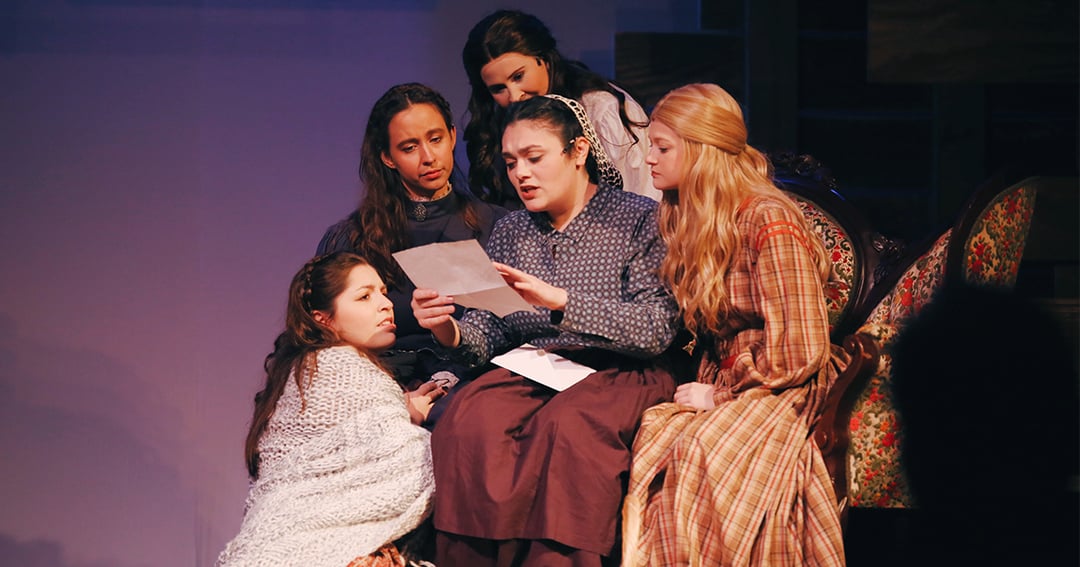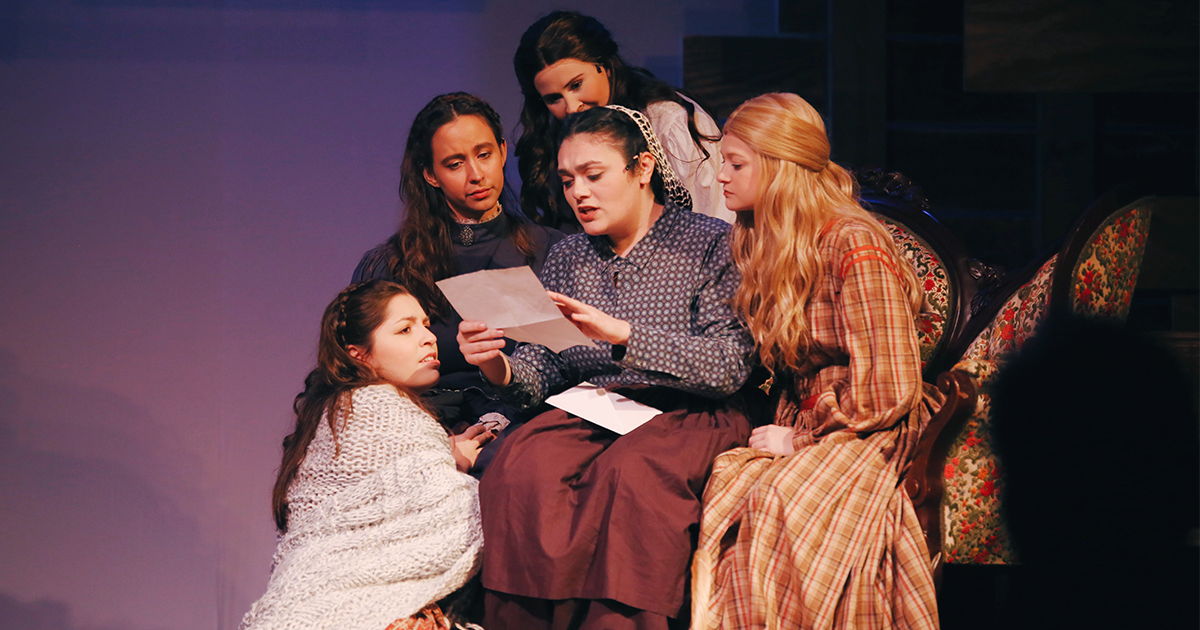 As Homecoming Weekend 2019 kicks off, Trevecca Nazarene University's production of Little
Women: The Broadway Musical is in full swing. The cast and crew will begin the final run of
performances tonight, with additional performances on Friday and Saturday, Nov. 1 and 2.
To get an inside look at the production, we talked with Dr. Jeffrey Frame, professor of dramatic
arts and communication studies at Trevecca, and Madilyn Bremer, assistant stage manager and
property manager for the musical.
What influenced your decision to stage Little Women this fall?
JF: To balance off last year's light and bubbly musical Seussical, we wanted to choose a
production with a more serious tone. We wanted to do something with serious themes in it, but
[something that would] also have a strong name. Our goal is to always alternate between light
musicals and heavier, or maybe darker musicals … So the first consideration we had was to find
something that had some more serious kind of adult themes in it, and Little Women: The
Broadway Musical does that.
Some people may have seen Little Women the last time the theatre program performed the
musical. Why was now a good time to stage it again?
JF: We did [Little Women], a while back, in 2009, and we thought it would be a good time to
revisit that because the movie is coming out in December. It's a good show for families and
Sunday school classes to come to Trevecca and see.
What do you hope the audience takes away from this production of Little Women?
MB: [That] it's OK to feel more than one thing at once. The main character is a woman, and
she's very outspoken … [It's] OK for her to have strong emotions.
JF: I think some people might shy from Little Women: The Broadway Musical initially because
of the perceived sentimentality of the period. They might do this without knowing how the
amazing story of Jo March celebrates women or the history of the fierce Louisa May Alcott's
life. I think that, while it's true that Little Women: The Broadway Musical is about family,
forgiveness and the many forms that love can take. It is also about independence, creativity,
finding your voice and breaking free from the social constructs and expectations of domesticity
that were imposed on women during that time, making them essentially what Barbara Welter
might call a "hostage of the home." Not all women in the mid-19th century were relegated to this
"cult of true womanhood," but for those who were, Jo March's story is a fresh exploration into
healthy thinking and new life.
What are your favorite parts of the show?
MB: I love watching the actors get to know their characters. I love organizing and putting the
show together, but just seeing them realize things about their characters and see it all come to
life, I just think that's so cool. There are these little moments in rehearsal when you can see that
happen ... and it's great."
JF: There are so many good parts to what we've been doing, both on the technical side and in
rehearsals. It's been really nice to see cast members grow over the course of the rehearsals for
the show. Their acting has become so much stronger, their singing has become stronger, and because it's a small cast, this group is very close and takes good care of each other. There's a
really good chemistry among them. So that whole process of watching people grow and
watching strong, healthy relationships develop has been the best part. I also love the set and
lighting design. I love those aspects of the show.
---
Get your tickets!
Little Women has three remaining performances:
Oct. 31 and Nov. 1 at 7 p.m.
Nov. 2 at 3 p.m. and 7 p.m.