Motlow State, Trevecca Partner to Offer Convenient New Pathway to Healthcare Administration Bachelor's Degree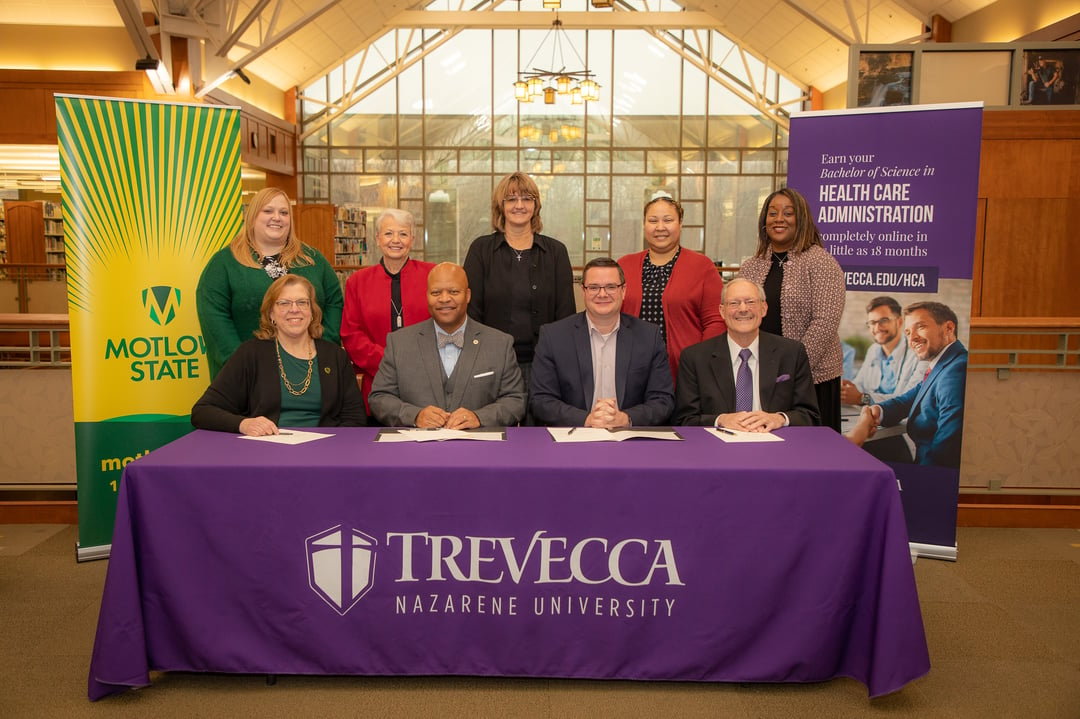 Business students at Motlow State Community College now have a more convenient and economical path to a healthcare administration bachelor's degree at Trevecca Nazarene University, thanks to a new initiative stemming from a partnership between the two schools.

Beginning in fall 2023, upon earning an Associate of Applied Science business degree with a medical office concentration, Motlow State students can continue studying at MSCC while transitioning into Trevecca's degree program for a Bachelor of Science in healthcare administration. Students can take their bachelor's degree courses on site at Motlow until they're ready for their final 30 credit hours related to the major, which would be taken online through Trevecca.

The new pathway expands a partnership that includes an existing degree completion program. That option allows students to earn a bachelor's degree in management and leadership from Trevecca while taking all their classes either on Motlow's campus in Tullahoma or online.

Like current students, Motlow graduates who've previously completed the associate degree with a medical office concentration can take advantage of the new pathway to a bachelor's in healthcare administration.

Trevecca Nazarene University is a Christian university in the heart of Nashville focused on preparing students for lives of leadership and service. Founded in 1901, Trevecca is committed to holistic education that encourages students to grow intellectually, socially, emotionally, physically and spiritually. With students from 47 states and 39 countries, Trevecca offers 17 associate degrees, 81 undergraduate majors, 25 master's programs, and three doctoral programs as well as specialist and certificate programs.

Motlow State Community College is a public, multi-campus college in southern Middle Tennessee. The College offers certificates, associate degrees, and flexible learning pathways towards a variety of bachelor's degrees and industry-recognized training programs that lead to high-wage, high-demand careers.Accredited by the Southern Association of Colleges and Schools Commission on Colleges, Motlow is one of Tennessee's top performing institutions in providing early postsecondary opportunities, and consistently leads the state in Dual Enrollment programming.